MacPhail Family Wines Plans Tasting Room At The Barlow
MacPhail, Sequana Featured In Artisan Oriented Community
August 15, 2012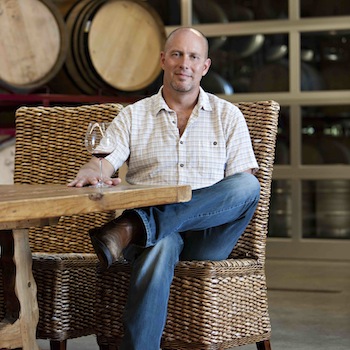 Sebastopol, Calif. (August 16, 2012) MacPhail Family Wines is the latest to join The Barlow, a Sebastopol community of local food producers, wineries and artisans representing the very best of the region.

Winemaker James MacPhail said the new tasting room will open early in 2013 and showcase his limited production, vineyard designate MacPhail Pinot Noir selections, along with appellation focused wines from Sequana, featuring Pinot Noir from the Russian River and Santa Lucia Highlands. MacPhail's vineyard designates are from notable Pinot Noir regions such as the Sonoma Coast, Russian River Valley, Green Valley, Anderson Valley, Sta. Rita Hills, and the Eola-Amity Hills (Oregon).

The former Barlow Apple Processing Plant has been repurposed as a unique blend of purveyors featuring locally grown, locally produced, earth to table fresh products. Among the tenants are wineries, cheese makers, coffee roasters, bakeries, produce vendors, butchers, fish mongers and artisans producing soaps, candles and spices. Still under construction, the first vendors are expected to open their doors in October. The MacPhail tasting room will begin construction late this Fall and will open in early 2013.

The MacPhail tasting room will serve both consumers and trade partners of the winery. MacPhail wines are offered via an exclusive member's list, with some items offered only in the tasting room. Guest experiences are now being finalized, but will include the opportunity to explore several notable Pinot Noir growing regions, and compare and contrast offerings from well-known vineyards such as Toulouse, Pratt, Sangiacomo, Dutton Ranch, Sundawg Ridge, Frattey Shams, Gap's Crown, and Wightman House, among others, as well as the highly touted proprietary Pinot Noir wines, Vagon Rouge and The Flyer.

MacPhail, whose family has roots in the coastal agricultural community dating back to the 1800's, founded MacPhail Family wines in 2002, and introduced Sequana by James MacPhail with the 2007 vintage. He has regularly been cited as among the North Coast's exceptional producers of Pinot Noir.

Visit MacPhail on the web at MacPhail Family Wines, Sequana at Sequana Vineyards and learn more about The Barlow.