West Coast Wine Partners Buys Valley of the Moon Winery
a partnership between Dan Zepponi and the Stewart Family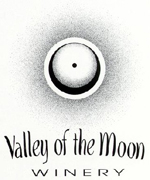 Valley of the Moon Winery and the Lake Sonoma brand were purchased from Korbel Wine Estates last week by West Coast Wine Partners LLC, according to industry sources.
West Coast Wine Partners was founded in 2010 as a partnership between Dan Zepponi and the Stewart Family of Kelowna, BC. WCWP produces wine under the PLUME label from Napa Valley. The Stewart family owns the Quails' Gate winery in Kelowna BC while Dan Zepponi was president at Mark Anthony Group and prior to that was a senior vice president with Fosters Wine Estates
Valley of the Moon, which dates back to 1863, is located in Glen Ellen, California and has been owned by Korbel Wine Estates since 1997. It produces Pinot Blanc, Chardonnay, Pinot Noir, Sangiovese, Barbera, Zinfandel and Sryah.
The sale closed on Wednesday, August 1st.