Bacchus Capital Management Announces Deal with Oregon Producer
September 08, 2011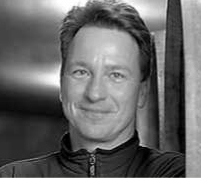 Bacchus Capital Management has announced a deal in which it is providing growth and refinancing capital to Wine by Joe, one of Oregon's leading wine producers.
The debt financing will allow Wine by Joe to expand production and distribution.

Joe Dobbes, who started his company with $50,000 and is now among Oregon's largest producers, told winebusiness.com plans call for increasing production of his branded wines from today's level of approximately 25,000 cases to as much as 75,000 cases during the next three to five years.

Dobbes makes wine under the Dobbes Family Estate, Wine by Joe, and Jovino labels. He also operates a custom crush business and thus produces the equivalent of more than 100,000 cases each year when custom winemaking, bulk wine sales and private label winemaking are considered, making his winery Oregon's second largest producer. Dobbes works with roughly a dozen Oregon producers.

"We already had more potential sales opportunities than we did have inventory," he said. "Now we have the dollars to deal with taking it to the next level."

Terms of the financing were not disclosed. "It's flexible financing and it's a significant amount," Bacchus managing partner Peter Kaufman said.

Asked, why he chose to work with Bacchus rather than another funding source, Dobbes said there's "money that's out there" but that it doesn't come along with the management advice and expertise he believes Bacchus offers. "I've essentially quadrupled my management by taking on the growth capital and it's quite exciting," he said.
Bacchus Capital previously announced financing deals with Cameron Hughes, Qupé, Olsen Agricultural Enterprises, and Andretti Winery.

Bacchus Capital Management is an investment and advisory firm co-founded in 2007 by Sam Bronfman II, Peter S. Kaufman and Henry F. Owsley providing strategic capital and making equity investments in United States wineries and wine businesses. Quinton Jay and Rob Rupe are the Managing Directors.