Bronco Wine Company Poised to Introduce Down Under
June 17, 2009
Bronco Wine Company is launching Down Under by Crane Lake, an Australian Chardonnay that will be priced to compete with best selling Australian wine brand yellowtail.

Bronco chief executive Fred Franzia said the new offering is priced so retailers can offer it at roughly half of yellowtail's price. Yellowtail, of course, is the leading Australian brand in America, and typically sells for about $6 per 750 ml bottle.

While Franzia has been critical in the past of other large U.S. wine companies that import wine from Australia, he said there is a difference with Down Under by Crane Lake.

"Our package is clearly marked as Australian wine. We're not trying to substitute (for California wine). It's in a Claret bottle, not in a Chardonnay bottle. We definitely don't want it to sell in place of California wines."

"We're competing with the other Australian wines, not trying to compete with ourselves."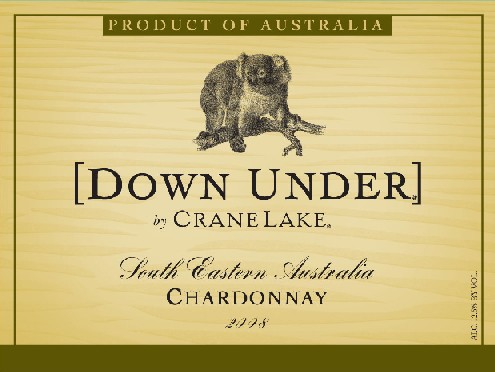 Asked if Down Under would compete with Charles Shaw Wines (Two-Buck Chuck), Franzia quipped, "Everything competes with Two Buck Chuck."

"This is targeted against Australian wines, showing that the consumer has been charged too much money for Australian wines all these years," he said. "If we can sell it at that price, the Australians can too."

Asked if Bronco will be able to maintain such low pricing over time, Franzia responded, "I heard the same thing about Two Buck Chuck seven years ago. If you choose to be competitive you make yourself competitive. The facts are we are pricing it so the retailer can sell it at half the price of yellowtail if they want. We think it's just as good as anything else that comes from Australia."

"It's aimed at the Australian wine drinker," Franzia said of the wine. "We want to give them a fair price. We don't expect to convert any California wine drinkers."

Asked if some consumers might drink both Australian and California wines, Franzia said, "I hope not."
Asked if there are really are two distinct groups of consumers out there, one with a preference for Australia, the other for California, he said, "I hope so."
The wine is just starting to roll out and is expected to be available July 1.