Professor Vine Teaches Wine in Light-hearted Way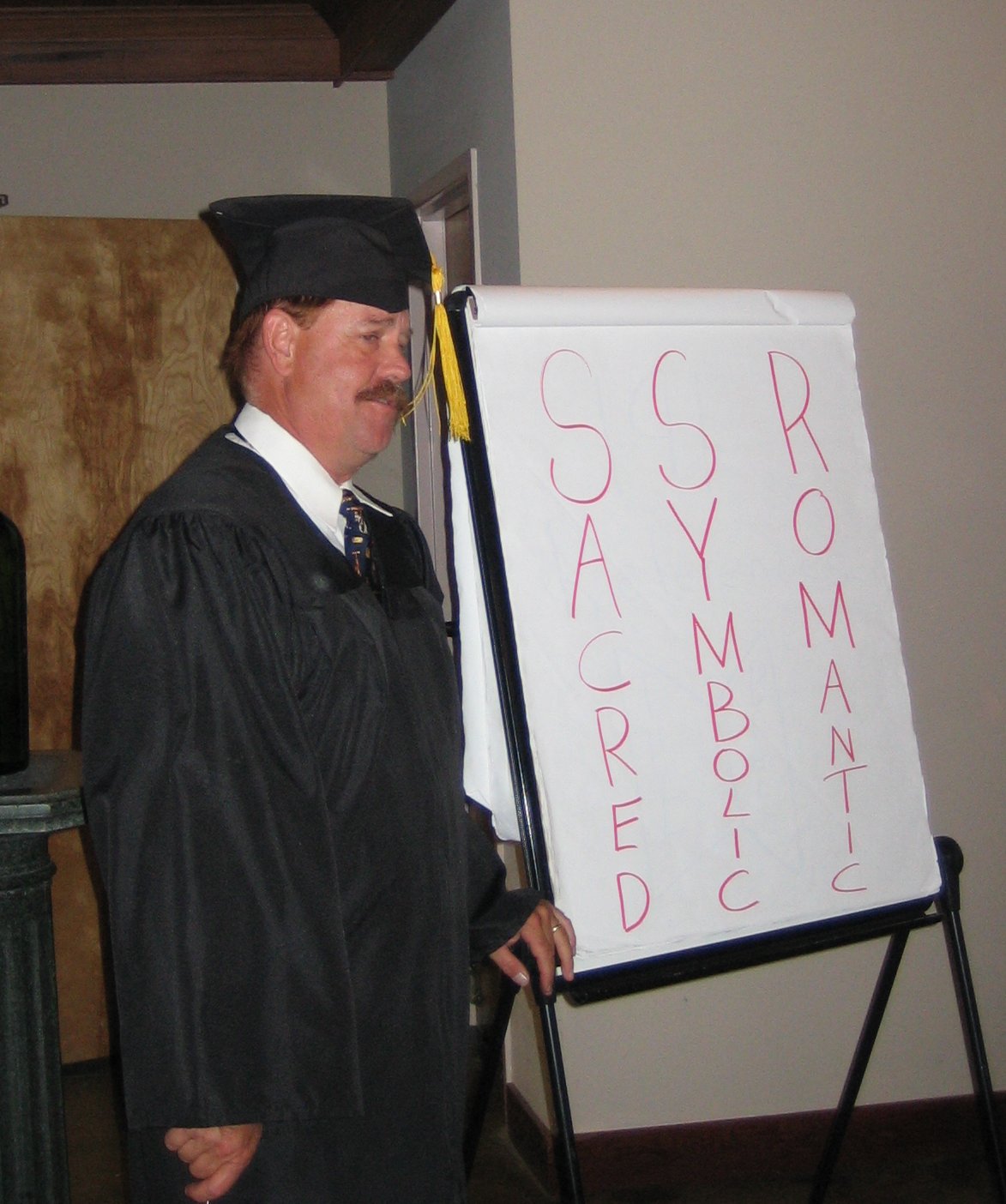 George Webber, Sonoma's "professional multiple-personality artiste," as Professor Vine. Dr. Vine provides basic wine information in an amusing manner by using flip charts, singing songs with wine lyrics, cracking jokes, and explaining tasting terms.
Not all of wine is tending grapes and monitoring fermentations. A good part of the life of many vintners and even winemakers is helping market their products. Many wineries in Sonoma County have recently discovered a unique way to market their wines: They hire performance actor
George Webber
, also known as
Professor Vine
, who teaches visitors about wine in an entertaining way. Webber's act is the only one of its kind in the wine business. The part of Professor Vine was inspired by Professor
Irwin Corey
, the wacky professor who became famous in comedy circles in the 1960s.
Webber provides basic wine information in an amusing manner, using flip charts, singing songs with wine lyrics, cracking jokes, explaining tasting terms, even adding a bit on the history of wine: "According to recent archeological evidence, it is now believed that the discovery of fermented beverages made civilization itself possible as it made it more fun to be with other people."
A favorite assignment of Webber's, however, is the Trilogy Tour, a full-day tour in Sonoma playing four personalities-and the tour group doesn't know that Webber is playing all four characters. He gets on the bus at a group's hotel as "Fred," a step-on guide wearing a dark suit who describes the scenery along the drive. The bus then stops, and he changes into his Sam Clemens character, the real Mark Twain, and leads a 50-minute walking tour, visiting historic buildings, mysterious alleyways, the interior and exterior of the plaza, with interesting "laterals and felicitous digressions," as he describes them. He tells tales of gold and silver mining and the story of his life out here in the West. Next, Webber changes into his "Luigi" character, a singing Italian chef who entertains with demonstration cooking while the tour group takes the bus to a winery. Finally, Professor Vine appears at the last winery to complete the day, and everyone is encouraged to ask questions on the bus ride back to the hotel.
Webber also performs for wine club events, private parties, winery open houses and tourist groups, but he's also appeared at other venues such as the Sonoma Valley Vintners and Growers Alliance annual picnic. He's appeared at wineries such as Ravenswood, Sebastiani and Larson Family Winery.
For more information, contact George Webber at 707-694-5097 or visit www.georgewebber.com.