Caldor Fire Threatens Wineries in El Dorado County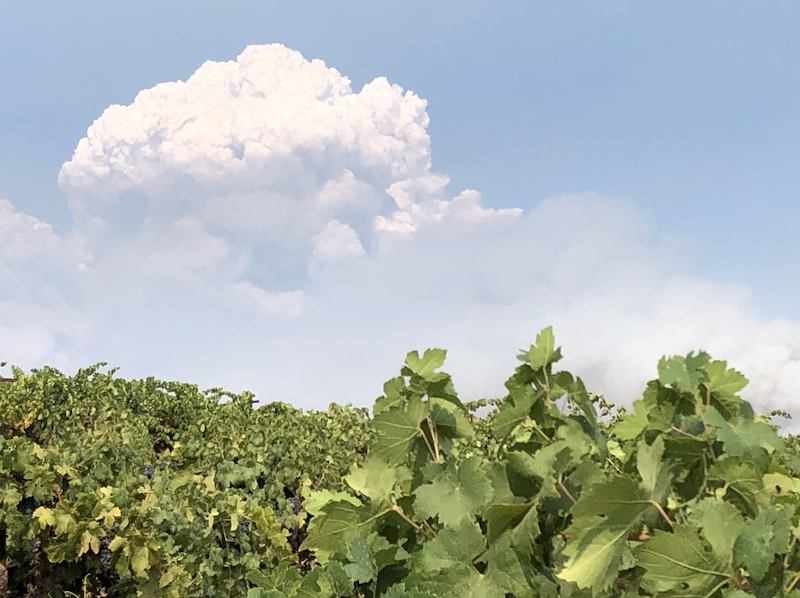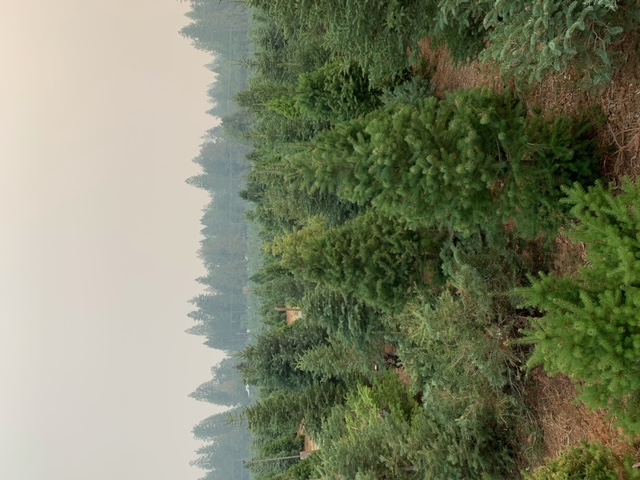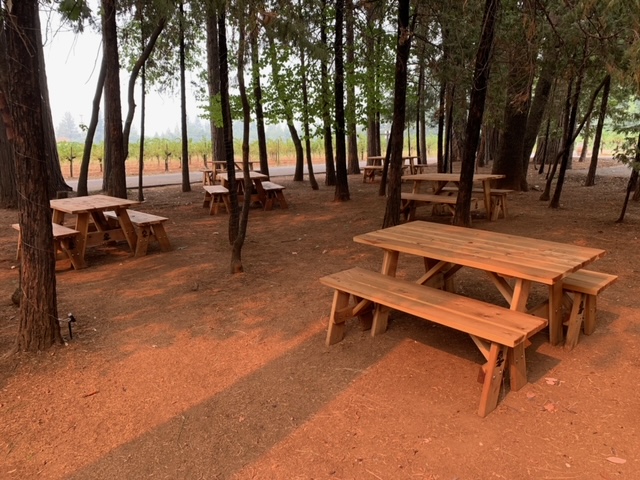 Hundreds of firefighters continue to battle the Caldor Fire in El Dorado County, a blaze that started Saturday in steep, rugged terrain east of Placerville. Most of El Dorado County's wineries are in evacuation warning zones, which means the personnel has to be ready to evacuate at a moment's notice.
As of 7 p.m. Thursday, the fire covered more than 68,600 acres and was 0 percent contained, threatening nearly 7,000 structures, according to CalFire. As of Tuesday, the fire had not moved west into the Fair Play and Pleasant Valley regions.
The blaze, which has crossed into Amador County, had led to mandatory evacuations in Grizzly Flats, Happy Valley and Sly Park areas. El Dorado County Sheriff's Office stressed deputies are patrolling the area. Cal Fire reported Thursday that fire activity subsided in the morning because of a strong inversion layer but that fire activity picked up in the afternoon after 3 p.m.
Authorities ordered Miraflores Winery to evacuate at about 9 a.m. on Tuesday, according to Ashlee Cuneo, general manager and certified sommelier at the winery on Four Springs Trail. Miraflores was not anticipating harvesting before mid or late September.
Poor air quality, smoky fires and the dangerous nature of the fire have led other wineries to either close tasting rooms or discourage visits to give priority to fire engines and other emergency vehicles on Highway 50. Road closures have been in effect in the county, where some growers have started harvesting.
Les Heinsen, owner of Element 79 on Fairplay Road in Somerset, has been monitoring the situation from Fair Oaks, in part thanks to on-site cameras. His winery is in an evacuation warning zone. It has been closed for three days.
West of Apple Hill, Lava Cap Winery did not have to evacuate either. However, the winery has not been hosting wine tastings because of the fire. Customers have called to check on the family-owned winery and wish everyone well. A few employees have been forced to leave their homes temporarily because of the fire.
"We're just watching and waiting," said Noreen Jones, co-owner at Lava Cap which produces about 20,000 cases a year.
Her husband, Charlie Jones, president of Lava Cap, oversees the vineyards, keeps an eye on the smoke.
He and others interviewed Thursday said they plan to test grape samples for smoke taint.
"We don't like it," he said, referring to the smoke.
Paul Bush at Madrona Vineyards in Camino, owner and winemaker Paul Bush, decided to close Madrona's tasting even through the winery has not been ordered evacuated. They wanted to be responsible, said Bush, who also owns Rucksack Cellars on Carson Road.
Poor air quality has led him to cancel vineyard work to keep the staff safe. Bush, who farms 65 acres, has not started harvesting fruit.
Cedarville Vineyard in Fair Play is also closed. Owner Jonathan Lachs, who said he was temporarily staying in Placerville, has been returning to the winery to run a generator after power was cut off. PG& E restored power Thursday afternoon, leaving Lachs optimistic that the situation will improve.
For information on the Caldor Fire, check https://www.fire.ca.gov/incidents/2021/
Information is also available at https://edcgov.us/Pages/Caldor-Fire.aspx