Canadian Winemaking Veteran Howard Soon Receives Award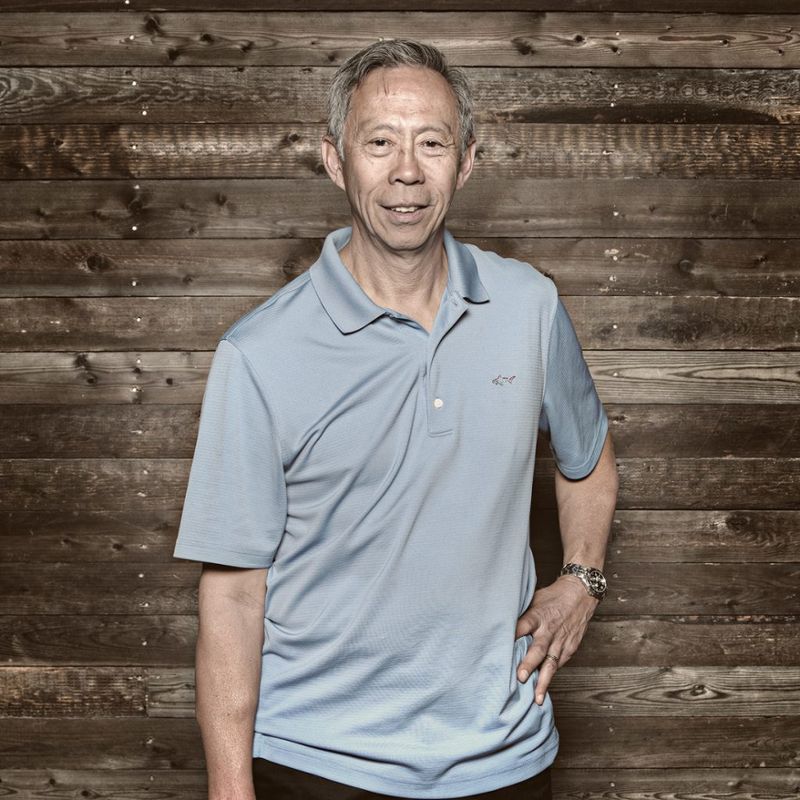 Kelowna, British Columbia – Canada's wine industry has recognized its longest-serving winemaker with a prestigious award for his commitment to life-long-learning and mentorship.
Howard Soon, former winemaker with Andrew Peller Ltd. in Kelowna, received the Karl Kaiser Canadian Winemaker Award in a presentation at the close of the 2021 Canadian Wine Growers Symposium, held via videoconference on July 21.
Born in 1952 and trained as a biochemist, Soon initially worked as a brewer for five years before joining what was then known as Calona Wines in 1980. British Columbia's Okanagan Valley had yet to undergo its transformation from a producer of hybrid plonk to a premium growing region. Within the decade, the valley's grapes would be torn out as a consequence of the original U.S.-Canada free trade agreement and revitalization would begin.
Soon started with Calona in quality control, becoming assistant winemaker in 1981 and ultimately playing a key role in the region's transformation. Now, with 40 vintages under his belt, he is largely retired but continues to be a consultant and educator – two qualities called out in his award citation.
"Howard is, without doubt, the longest-serving winemaker in Canada," said John Peller, president and CEO, Andrew Peller Ltd., which acquired Calona Wines in 2005. "Howard's legacy continues on with the many hundreds of winemakers he has mentored over the years from all corners of the world, respecting his experience, wisdom, dedication to learning."
Generous with his knowledge, Soon made a point of acquiring it not only from books and conferences but personal interactions and boots on the ground – or in his case, the vineyard. He developed close relationships with viticulturists including noted Richard Cleave and the late Robert Goltz of R&R Management. The two were active in the development of the estate vineyard for Sandhill Wines, a premium venture launched in 1999 that finally opened a tasting room under its own banner at Andrew Peller Ltd.'s main B.C. winery in Kelowna in 2014.
Over the course of those 15 years, Soon made wines that aimed to express the local terroir, establishing Sandhill's reputation – and his own – in the process.
"As a winemaker, Howard was all about leaving your footsteps in the vineyard. He became focused and dedicated to making single-vineyard wines," Peller said at the award presentation. "He defined the idea of terroir in British Columbia. Others talked about it; Howie lived terroir."
Soon defined terroir as a quest, guided by the idea that it's "the true expression of what is in the fruit that becomes and defines a wine."
"His legacy will be forever tied to one of the greatest wines ever produced [in B.C.], which was the first single-vineyard wine, Phantom Creek Syrah under the Sandhill label," Peller said.
Soon retired from Peller in 2017, but immediately took on the role of master winemaker at Vanessa Vineyard, a winery utilizing grapes from a vineyard in the neighboring Similkameen Valley where Sandhill had sourced fruit since 2006. Soon had overseen vineyard development and his role with the new winery was a natural fit.
"Howard was specifically selected to lead Vanessa Vineyard as our master winemaker because of his expertise, vast experience and his passion to elevate others through mentorship," said Suki Sekhon, co-owner of Vanessa. "Howard's interest in Vanessa's terroir played an important role in the development of our site and the selection of our varieties. With his guidance, we have been able to produce award-winning wines that have rich, smooth tannins and subtle minerality, which is the Vanessa Vineyard trademark.?"
In 2019, Soon received Canada's highest civilian honour, becoming a companion of the Order of Canada, "for his leading role in shaping, expanding and elevating British Columbia's wine industry."
"With all these achievements, Howard's real legacy is that he is a genuine, kind, gracious and caring person," Peller said, noting that he always put his family first and was proud of his relationship and fondness for his church community, too. "His incredible humility is the trait that defines him."
Soon's dedication has also served consumers well. Responding to the presentation, Soon encouraged the industry to continue focusing on consumers, noting that competition for their palates is increasing. According to data from the International Organisation of Vine and Wine analyzed by Wines Vines Analytics, per-capita wine consumption in Canada has fallen steadily since 2016 and now totals 13.3 liters per year.
"There's a lot of competitors out there, … but wine has several qualities that make it distinct and charming," Soon said. "Wine is authentic. Canadian wine is grown or made on Canadian land."
Highlighting these distinct traits to consumer is important in winning over a new generation.
"We have to go at it with real missionary zeal," he said.
The Karl Kaiser Canadian Winemaker Award is named for Canadian ice wine pioneer Karl Kaiser, co-founder of Inniskillin Winery in Niagara-on-the-Lake, Ontario, who died in 2017. It recognizes an individual who has exemplified leadership in winemaking and mentorship with fellow winemakers and others in the industry.
In addition to Soon, Wine Growers Canada honored industry executive Steve Bolliger with the Canadian Wine Industry Award of Distinction for his significant innovation and investments in building brand equity for wines in Canada. It also presented entrepreneur Debbie Trenholm of Savvy Co., an Ontario-based wine club, with the Canadian Wine Industry Champion Award for her work to showcase and make wines from across Canada available to her members.