Fire at Bronco Facility in Napa Under Investigation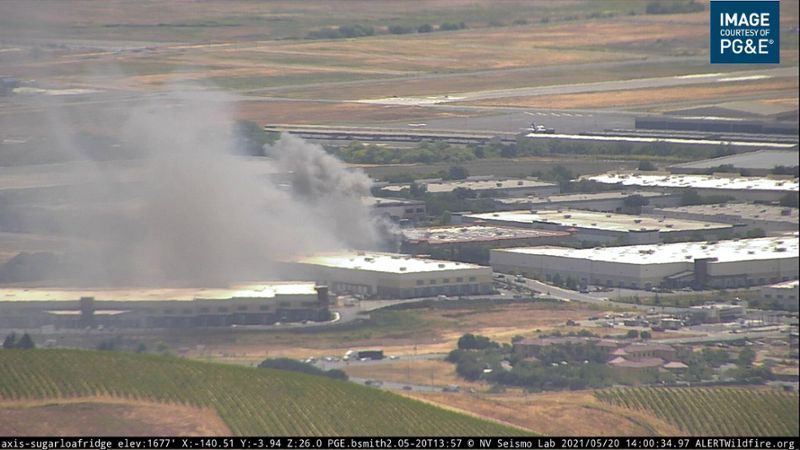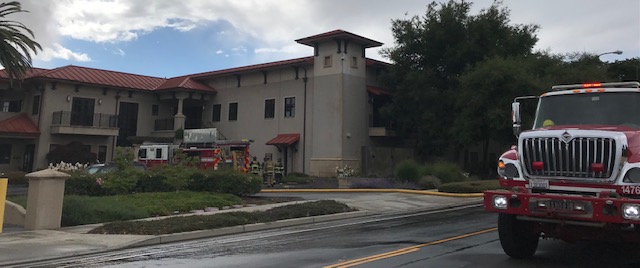 A fire broke at a Wine Bronco Wine Co. distribution facility in South Napa County on Thursday afternoon, sending thick, black plumes of smore into the air.
About 50 firefighters from various jurisdictions rushed to the scene at 645 Devlin Road to put out the blaze which was reported at 1:49 p.m. The fire was put out in about an hour.
Most of the building remains intact, according to CAL FIRE / Napa County Fire.
No one was injured. The six employees who were on site were not injured, CAL Fire / Napa County Fire Capt. J.C. Greenberg said. "They did a great job by staying calm and evacuating and nobody got hurt," he said.
The costs of the damage to the two-story, 65,000 square-foot building and the wine stored inside the facility are still unknown. The building can store 500,000 to 600,000 cases of wine.
Responding firefighters found fire and smoke coming from the roof, Greenberg said. The fire burned part of the roof, he said. Solar panels were damaged. There are also water damage from the building's fire sprinklers and from fire suppression, he said.
The fire remains under investigation, Greenberg said. Fire inspectors are investigating.
The response included 14 engines, three aerial ladder trucks and one support unit, Greenberg said. Responding agencies included CAL FIRE, Napa County Fire, City of Napa, City of American Canyon, City of Vallejo and Napa State Hospital.
"We are grateful to the cooperating agencies who supported the swift response," said Incident Commander Chief Josh Randol, of CAL FIRE / Napa County Fire. Like Greenberg, Randol praised the employees. "The employees at this facility are commended for keeping calm and supporting an orderly evacuation. This is a good reminder for the public and for businesses to always have an evacuation plan in place."
Bronco Wine Co. is the U.S. seventh largest wine company, with 10 million annual wine case sales, according to Wine Business Monthly.