Q&A: Wineshipping Chief Executive Eric Lewis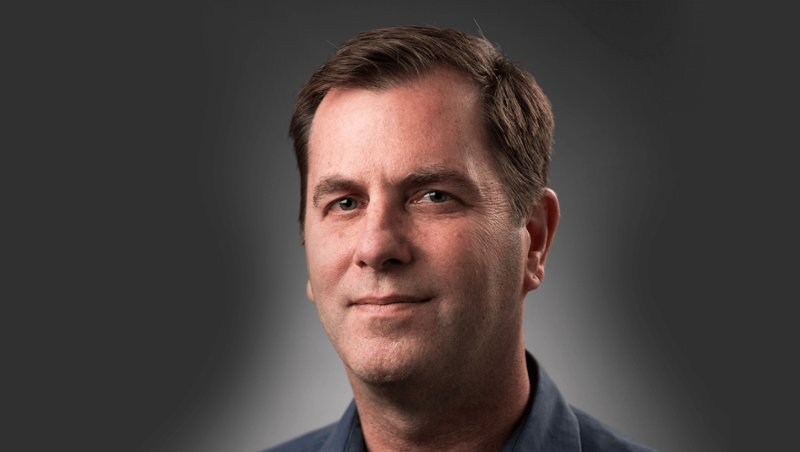 Wineshipping LLC acquired Pack n' Ship Direct, 24Seven Enterprises & Vin-Go a little over a year ago, creating the nation's largest direct-to-consumer logistics provider with 2.6 million square feet of temperature-controlled warehouse space throughout the country. The company, which shipped close to 100 million bottles of wine last year, employs roughly 1300 people.
Chief Executive Eric Lewis joined Wineshipping just prior to the acquisition after working in direct-to-consumer fulfillment and technology for a decade. He was the first employee in fulfillment for Amazon in California, establishing a presence in Southern California before joining Google. More recently, he was SVP of Operations for Casper, which sells mattresses DTC. He worked in manufacturing with Black and Decker and Ford so has experience with engineering and automation as well.
In an interview with Wine Business Monthly, Lewis discussed how the company handled the COVID-19 crisis, managing growth, and trends in DTC wine sales.
WBM: We all know 2020 was a crazy year. How did it go for Wineshipping?
Our business with the combined company doubled in April and May of last year. That's not an exaggeration. We work with a lot of digitally native companies that really understand acquisition marketing and the direct-to-consumer business model.
When people couldn't go into the store, they went online to search for wine. They readily found the companies that were really good at acquisition marketing. Those were some of our largest clients. Their business went through the roof and it was it was our job to enable that growth. We put all of our energy into scaling the business, hiring the right people, and making sure our systems were running well.
The integration of the companies went well. The team blended fast under the pressure of COVID and growth.
What were the logistical challenges with the crisis?
Early on, I recognized we were going to need masks so I ordered pallets of masks from China. We made a conscious decision we were going to do our best to stay open and keep our employees safe and healthy. We were taking temperatures before it was cool. We had processes in place to ensure we stayed operational. We learned to use Zoom and to work effectively from home. We kept the channel moving. As a result, we never really got behind, even though the volume was going up so much.
How do you manage growth?
Coming from outside of the industry, I wanted to learn more about our customers so I asked them, "What do you really need from us?" They said, "We really want you to get it right." Getting it right means managing inventory well; really managing fulfillment; being able to keep costs down; and being able to manage capacity with suppliers - box suppliers, and transportation suppliers like UPS and FedEx.
Coming from outside of the industry, I hired operations and engineering experts I've worked with in other companies that had the skill set for this rapid period of growth. By hiring them quickly, we didn't see issues with capacity. These individuals came in and knew how to plan for growth, knew how to get ahead of it, and how to execute those plans on a daily basis. Many of them didn't know anything about wine. They're learning about wine now that they're here. Initially they just needed to pay attention to demand and get in front of it.
Planning for peak is something we learned along the way at Amazon. When the wine industry is going to harvest, we're planning for peak. When we got into peak, we stopped new programming, froze new product launches, and froze new customers coming in. We focused on executing our plan. We communicated daily with FedEx and UPS to make sure the number of trucks we said we needed were the number of trucks they delivered. While others in the industry had trouble in this area, we had no trouble at all.
The team knew what they were doing when it came to capacity planning and demand management. They executed to the plans that they put in place. There was a lot of communication between with our clients and suppliers on a daily basis to make sure we met the needs of our customers.
What's Peak?
The whole fourth quarter. We look at peak as October, November, and December in this industry. In a company like Amazon, peak is the holiday season. That's big for us too, especially with the digitally native companies. We know in the wine industry that October is an important month for shipping clubs. September is important for bringing wine into warehouses.
You didn't have any issues with the common carriers?
There were cost issues with surcharges. The wine industry was hurt badly initially when COVID-19 hit. We didn't pass the cost on and absorbed the first surcharge that came through. There was an additional surcharge in November. We split that with the wineries. We are a big company and we ship a lot. They, UPS and FedEx paid attention to us and worked hard. This was tough on UPS and FedEx. Hats off to them as I'm sure they were absolutely overwhelmed. For us, though, planning and execution made the difference.
What trends did you see in the marketplace as DTC shipments doubled?
States with heavy populations picked up a lot: California New York, Colorado, Texas, and Florida – the states that are already big in this space.
One trend that I saw surprised me: This is somewhat of a generalization, but coming into the industry in early 2020, if I were to look at, say, 20, random wineries websites - on many of them I could schedule a visit, find out about the winery and the winemaker, and I could join their club. Sometimes it was hard to actually buy a few bottles or a case of wine. Sometimes it was easy for me to price compare and buy it for less somewhere else.
What started to change, going into October and November was, if I looked at the same 20 wineries, their website might be different. Now I could schedule a visit to the winery, buy wine and join their club. Pricing and promotions started to be more in line with what you'd see with the acquisition marketing-based companies.
Part of the reason for this was necessity. Other channels dried up so wineries invested more in digital marketing and the DTC channel. In doing so, they started to realize this channel is more profitable.
In mass, wineries started to see more direct-to-consumer volume and better returns on their advertising spend. Their DTC marketing spends is getting more efficient. We're seeing the same trend this year.
Many wineries had already figured this out but, in mass, they're spending more on the channel, they're pushing more through the channel, and their margins are up. When they could no longer get people into the winery last year, they had to find new ways to sell online.
How many wineries do you work with?
We work with about 1,200 wineries. We work with small wineries that ship a handful of cases in a year. Others might ship a million packages a year. It spans the gamut. We like to provide a bespoke level of service depending on who the customers are. Some want specialty packaging, some want gift cards, some want us to be able to store a lot of wine, and others want to be able to ship extremely efficiently. While you can't be everything to everyone, we do our best as the industry is filled with a lot of unique needs.
What do customers need to work with you?
Wineshipping partnered early on with ShipCompliant. Any point of sale software that works with ShipCompliant will work with WineShipping. While we still partner with ShipCompliant, we partner directly with companies such as Shopify, Salesforce, Commerce7, VineSpring, and others with direct APIs into their systems.
Many clients today have their own POS, especially large enterprise clients. We develop APIs directly for their systems. We continue to invest in technology to make sure the warehouse, inventory management, and fulfillment systems really run well.
What are you goals for 2021 and beyond?
The industry is well into a high growth turning point with direct to consumer.
This is a year where the majority of millennials are age 30, or younger, but the largest group of millennials is turning 30. That's about the age when people really start to drink wine. Based upon my research, they have a tendency to drink about 20 percent more wine by volume each year up to about age fifty.
The industry is going to go through a rapid change in with more direct to consumer sales. Our main goal is to make sure that we stay ahead of that trend and enable growth for our clients, whether they be digitally native clients, large enterprise or really small wineries.
Another area we're focusing on is social responsibility and environmental responsibility. We're actively utilizing B Corp criteria to become one of the industry's first in our space.
We also want to make sure we're giving something back to local communities. Last year we raised over $70,000 for fire victims in California and Oregon. We're going to find our niche in helping give back.
DTC doubled. What do you see going forward?
From the data that we have with the millions of shipments we do, we see a 30% plus year-over-year growth for direct-to-consumer in 2021.
As I mentioned, it really looks like wineries on the acquisition marketing side are seeing daily orders increasing. Tasting room and club are increasing. That's due to the marketing investment and the shift. I also believe there's a mega trend in wine behind the scenes, similar to what happened in furniture: The Millennials are a big generation. As they move into a product category, two things tend to happen. One is the category tends to expand really fast. The second is it has a tendency to move online. Irrespective of COVID there's a mega trend happening in wine to move direct-to-consumer. Last year accelerated that. The trend will continue.
Does everyone expect two-day shipping now?
The norm is set by Amazon of two days or less. We can reach 99 percent of the country in two days minus Alaska and Hawaii, all via Ground from our network. If you're close to a city and order from Amazon, you're likely getting it in one day.
What I found in the furniture industry, which I align with wine because signatures are required, is that what's important to people is that they get it when they expect to get it. If they're home, they can sign for the product and get it inside where it's going to be kept cool.
With DTC, the ability to schedule a delivery is becoming more important than speed of delivery. When you give an option of today, tomorrow, or the next day, most customers pick the third day out. It's interesting because you would think people would say, "Oh, no, I want it today or in hours."
While two-day delivery is important, we can also get to 60 percent of our market overnight. Speed matters, but what's increasingly important is schedulable delivery, cancelable delivery, and changeable delivery.
Where we're headed is to be able to provide optionality to consumers and clients. You want to tomorrow and you're in a major metropolitan area, that's fine. We can do that. You want it in two days, that's fine. If you want to schedule it a week from now because that's when you're going to be home, that's fine. We're building those capabilities.
Any advice for wineries about how they can be more effective selling direct?
Keep investing in the DTC channel. Now is the time and invest into the trend.