Bogle Eyes Another Strong Year Ahead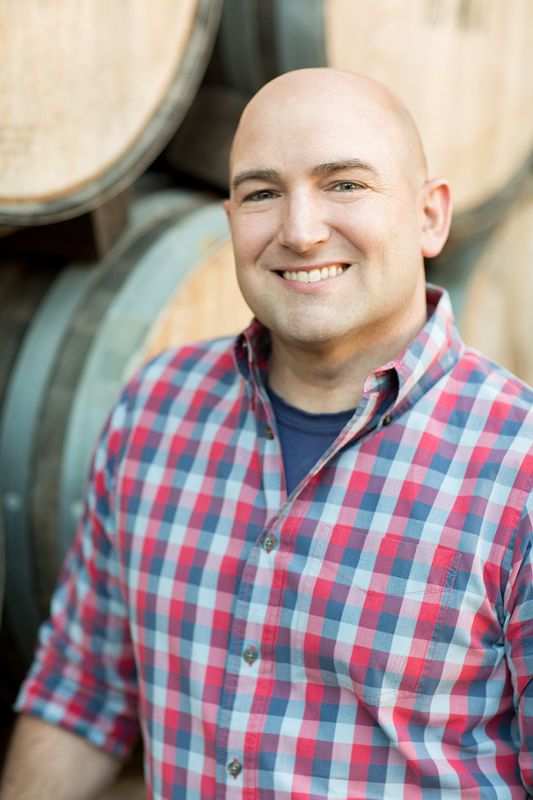 Already a major player in the grocery retail sweet spot of $8-$12, Bogle Vineyards enjoyed a tremendous 2020 with production growing from 2.5 million to 2.7 million cases to support strong and sustained demand through all sales channels.
The company now owns around 2,000 acres of vineyards that help supply a portfolio of 14 SKUs that includes the mainline Bogle Vineyards brand, as well as the higher-priced Juggernaut and Phantom programs. Twenty Acres, a new brand developed solely for on-premise, is rolling out this year. Estate acreage provides about 80% of the grapes needed by the company that also works with more than 100 growers across California to supply total production.
The Bogle family has been farming in the Clarksburg, Calif, area for six generations and has been in the wine business for the past 50 years. World War II veteran Warren Bogle planted the first 20 acres of vineyards in 1968, and his son Chris and his wife Patty founded the winery in 1989. Chris Bogle had expanded the family's vineyard holdings to 1,000 acres when he died in 1997, and Patty Bogle took over managing the winery while son Warren Bogle began managing vineyard operations. Warren Bogle was later joined by his sister Jody in 1999 and brother Ryan in 2007. The three siblings remain owners and are closely involved in day-to-day operations of the winery that is No. 13 on Wine Business Monthly's 2021 Top 50 largest U.S. wineries and was named American Winery of the Year in 2019 by Wine Enthusiast magazine.
Vice president and Chief Financial Officer Ryan Bogle spoke with the Wine Analytics Report about plans to sustain growth in the coming year, how the winery handled the challenges of the 2020 vintage and what it's doing to prepare for the next fire season in what appears to be a drought year.
Q: You're launching a new on-premise brand right now?
Bogle: Yeah, I know it sounds crazy to launch an on-premise brand in the middle of a pandemic, but we believe that on-premise is going to come back. We're working on restaurant placements now, and we're coming out with a pretty modest amount, 25,000 cases, but we're seeing very good demand for it, and winemaking is actually getting pressured by sales to make more. A dollar a case is going to the Restaurant Workers' Community Foundation fund. We're launching first in a number of markets that we look at as our pace setters, and those run the gamut. Texas is one of those markets but so is California.
Q: With all the disruptions and sudden shifts in the market we saw in 2020, did you encounter any challenges in securing the grapes you needed?
Bogle: Last year was really interesting because going into the year, we had planned to make '20 a shorter vintage because we were sitting on some longer inventories of '18 and '19 as many wineries around the state were. We'd gone into the vintage sourcing a little bit lighter than usual. And then after the pantry loading and after the sales started going the way they were going and everything started tightening up, we picked up some extra tons here and there. And then after the fires, people started purchasing up all the bulk they could find, and things got even tighter. But going into 2021, we really made it a priority to get out early and source fruit earlier than we maybe normally would have.
Q: As in as early as December?
Bogle: Yeah, late December, early February, we were out knocking on doors of our historic growers that we knew might have some extra tonnage available for us. And then over the last few months, we've pretty much been able to pick up everything we needed. We're still looking at a few things if they come available. We'll be contracting for more than 40,000 tons this coming vintage, and that's from as far north as Ukiah, Lake County and then as far south as Paso.
Q: You said you source from throughout the state so how prevalent was smoke damage for you in 2020?
Bogle: We had some vineyards that were very close to some fires, and so we were very active. Our grower team was very active in going out and getting samples from those vineyards early. We were sampling them as grapes, and then also we were doing sample ferments and sampling the resulting wine prior to bringing the fruit in for some of those vineyards that were in question. And I believe there's only one vineyard that we actually turned away because we were getting noticeable levels of smoke in the results. It was a Pinot vineyard in, I think, the Petaluma Gap, so for the most part, we were fortunate. Even after bringing the fruit in, we didn't have any of the fruit that went through fermentation that we had to dump or anything like that. There weren't any major instances of smoke taint, so we dodged a bullet there, and we didn't have to do any treatments for smoke in the cellar.
Q: And how is the 2021 vintage looking at this point?
Bogle: What concerns me is it looks like we're going to have another dry season. I continue to worry about the fire danger and smoke issues. We're investing in a GC mass spectrometer so we can actually do smoke taint tests in-house. Last year, we were scrambling, as was everyone else, trying to get those samples processed and to find labs that weren't weeks and weeks behind. We actually ended up overnighting some samples up to Canada to get them tested. We're going to be able to do that in-house this coming year, so that's very important to us. I hate to say it, but I don't think the problem is going to be going away anytime soon. It seems like one of the seasons now is fire season.
The Wine Analytics Report is a monthly, digital report on the U.S. wine industry produced by the editorial team at Wines Vines Analytics and based on information from proprietary databases and data supplied by partner research firms. The report and Wines Vines Analytics are part of the Wine Communications Group that also publishes Wine Business Monthly.