Champagne Shipments to U.S. Fell 18.8 Percent in 2020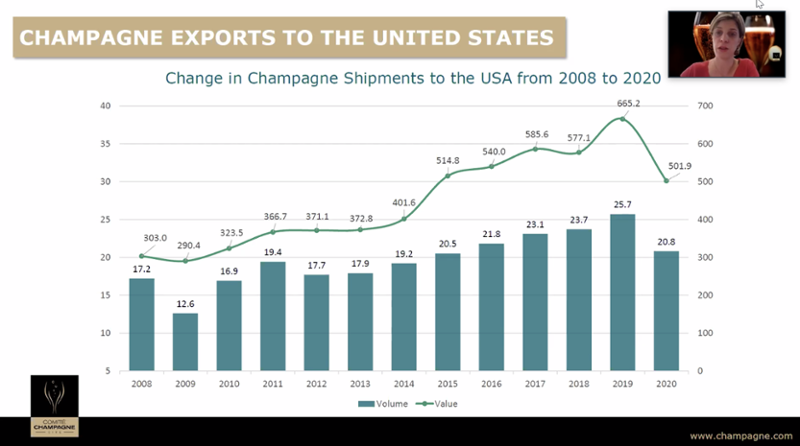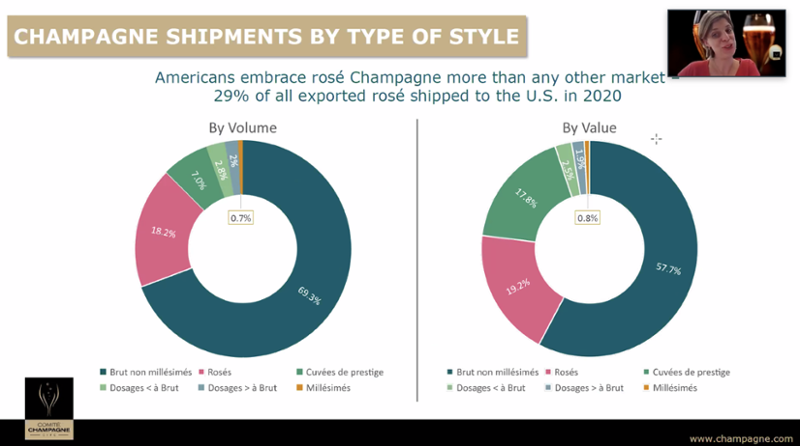 The Comité Champagne released preliminary 2020 U.S export figures yesterday indicating Covid-19 lockdowns led to a 17.9 percent decrease in worldwide exports in 2020. In the U.S., where regressive trade tariffs were imposed on European wines, shipments totaled 21 million bottles, down 18.8 percent compared to 2019.
The value shipments to the U.S exceeded $572.2 million in 2020, the highest of any country outside of France. Champagne shipped 17.9 percent fewer bottles globally in 2020 compared to the previous year, less than the 30 percent anticipated loss that was initially expected.
After the 2008 financial crisis, shipments to the U.S. fell nearly 27 percent in 2009. However, U.S. shipments quickly recovered and the industry saw seven consecutive years in the U.S. with an average 6.2 percent increase in volume per year.
"We have weathered global upheaval before, and we are very hopeful for the future," Gaëlle Egoroff, Appellation Protection & Promotion Director at the Comité Champagne, said during a zoom call where she discussed the shipment data.
Egoroff said the U.S continues to enjoy a wide variety of styles of champagne and that Americans drink more Rose than any other market in the world by. Twenty-nine percent of all rose' Chanpagne shipped went to the U.S. in 2020.
In 2003 Champagne became the first wine growing region in the world to conduct a carbon footprint assessment. Egoroff said climate change remains Champagne's biggest challenge, adding, "It is essential that Champagne continues efforts to reduce its carbon footprint and we must retain our focus on sustainability going forward."