Arrow&Branch Acquires Napa Valley Vineyards of Ideology Cellars
Winery Property Will Become Their Future New Home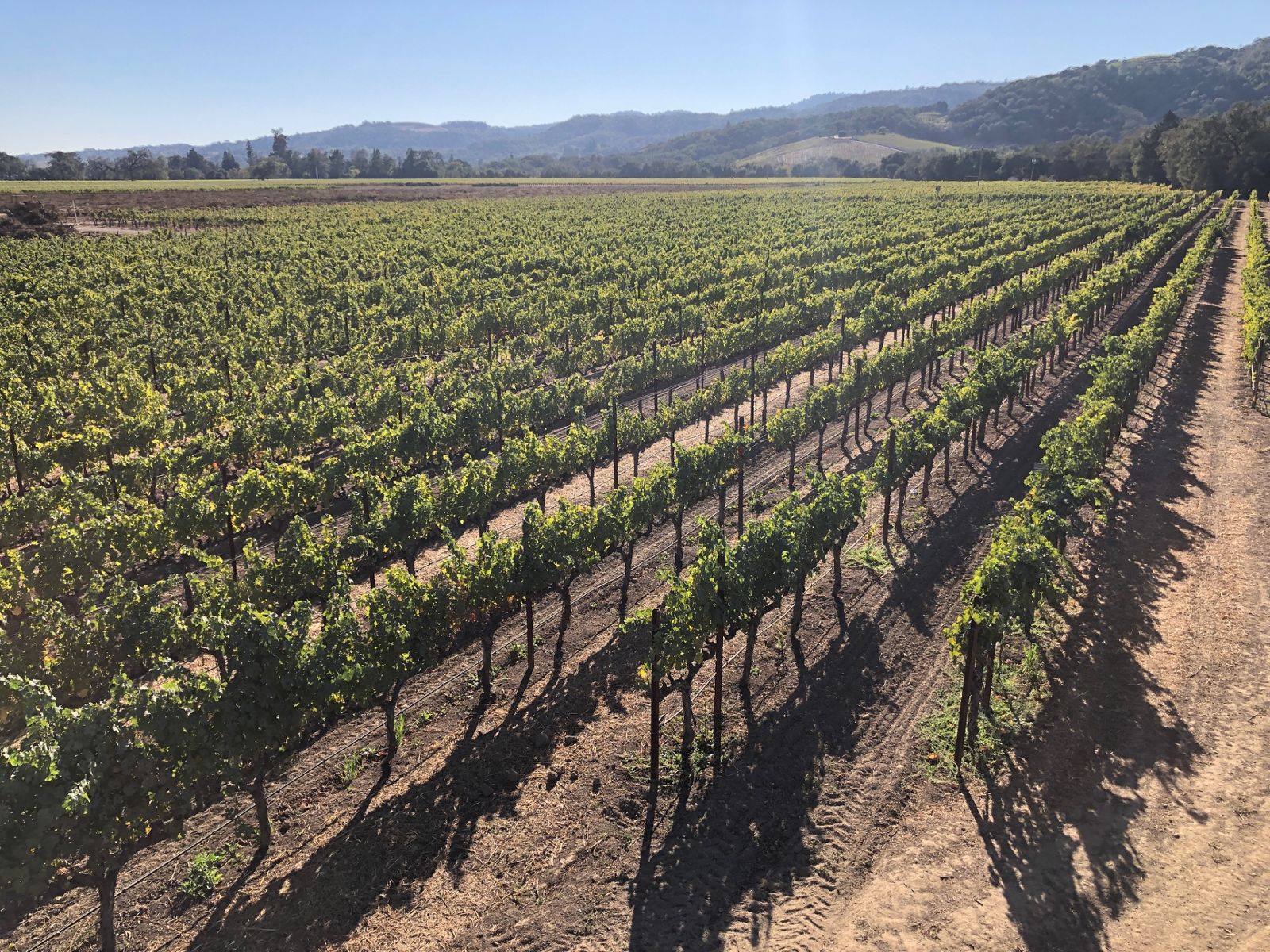 (Napa, California) October 28, 2020 – The proprietors of Napa Valley's Arrow&Branch Estate Vineyard (www.ArrowAndBranch.com) in Coombsville, Steve and Seanne Contursi, have purchased the 10-acre Williamson Family Vineyard in the Oak Knoll District that produces wines under the name Ideology Cellars.
"The property already has a winery permit, and we now are planning to build a winery on the property. Our goal is to crush our first grapes there in 2022," said Steve Contursi.
The vineyard is in Oak Knoll American Viticultural Area along Highway 29 in Napa, bordering Dry Creek at the base of the Mayacamas Mountains.
"This is the southern-most alluvial fan in Napa Valley with excellent grape-growing soil and sediment from the nearby foothills. Seven of the ten acres are premium, 25-year old vines of Cabernet Sauvignon, so we will be able to expand our production of Napa's most sought-after varietal," he explained.
Arrow&Branch was established by the Contursi family in 2007 starting with the purchase of a 3.5-acre vineyard from renowned winemaker Tony Soter in the Coombsville AVA area. They added another 1.5 contiguous acres in 2011 and also have been sourcing grapes from five of Napa Valley's most iconic vineyards.
Their new acquisition of the Ideology Cellars vineyard was purchased for approximately $4 million from proprietors Bob and Joni Williamson of L'attitude Vineyards, LLC.
Arrow&Branch currently performs its premium winemaking at Brasswood Cellars, 3111 St. Helena Highway, in St. Helena. Custom private tastings are available by appointment for their single vineyard Cabernet Sauvignons from Beckstoffer Dr. Crane and Vine Hill Ranch, a Bordeaux Blend made from their estate Cabernet Franc and other wines under their label including a Cabernet Franc, Cabernet Sauvignon, and Sauvignon Blanc.
The name Arrow&Branch is a reference to numismatics. Steve Contursi has been a professional rare coin dealer since 1975 and specializes in historically significant U.S. coins.
He once owned the first gold coin struck in the United States, the legendary 1787-dated Brasher Doubloon that he sold for $7.4 million to a Wall Street investment firm in 2011. Part of the design on that early American gold coin, and a motif used on many other U.S. coins since then, is an eagle holding an olive branch and arrows in its talons. That enduring design inspired the name, Arrow&Branch.
Additional information about the wines and tastings is available online at www.ArrowAndBranch.com, by phone at 707-200-3640 and by email at wine@ArrowAndBranch.com.