Messina Hof Gears Ups for Harvest Green Opening and Begins Search for Key Culinary and Operations Talent
Continuing its plans to grow across the state of TX, Messina Hof will hire nearly 100 employees for forthcoming Houston area winery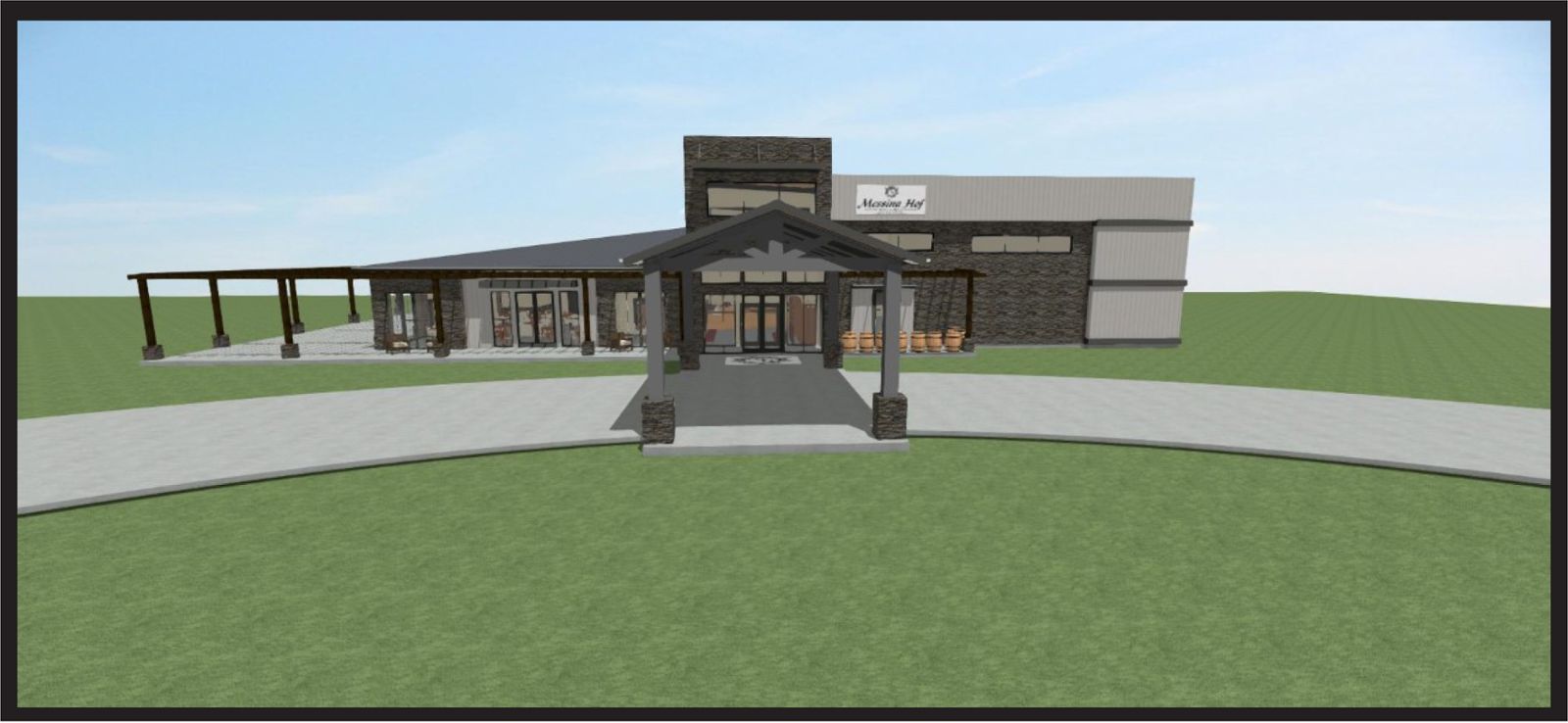 (Bryan, Texas) The Bonarrigo family, owners and operators of Messina Hof Wine Cellars, Inc. with locations in Bryan, Grapevine and Fredericksburg, announces a number of key positions for their forthcoming fourth location, Messina Hof Harvest Green Winery and Kitchen. Seeking individuals that are eager to match the family's dedication to providing a top-notch hospitality experience as well as an enthusiasm for marrying the vineyard and culinary programs, Messina Hof has begun the search for key positions including Executive Chef, General Manager and in the coming months, will onboard approximately 80-100 new hires in advance of opening.
For nearly 45 years Messina Hof has pioneered great Texas Wine, and built an extensive following throughout the state. The new location based in an agricultural-based farm community called Harvest Green will allow the team to further explore the connectivity between vineyard and cuisine. The culinary program will be centered around innovative, seasonal menus that will not only pair well with the vast array of Messina Hof's 100% Texas wines, but hold equal billing. Beyond restaurant dining and tasting room menus, Messina Hof Harvest Green will also showcase a plethora of interactive food experience for guests, including classes and demonstrations aimed at serving both the community in Richmond, the greater Houston area and out of town guests.
Meanwhile, Messina Hof Harvest Green Winery's management and front of house team will be a driving force in the success and management of the space which will include a tasting room and wine bar, the open kitchen restaurant, pizza oven, a 2,600 square foot covered patio, wine production and barrel room and two private tasting rooms.
The Bonarrigo family broke ground on Messina Hof Harvest Green Winery and Kitchen in January 2020, and when complete will be the winemakers' second largest production facility, with both vineyard harvesting and wine processing aging taking place onsite. A later phase will include additional event space functionality. The project not only expands Messina Hof's presence throughout Texas, and allows the winemaking program to integrate into a new community in a very organic and dynamic way.
From inception, "Messina Hof has been an expression of love and of family through an experimental vineyard hand planted by Founders, Paul Vincent Bonarrigo and Merrill Bonarrigo, in 1977 and growing into the much larger multi-generational family owned business we have today," said Karen Bonarrigo, Messina Hof's Chief Administrative Officer. She continued "We could not be more excited to further expand our presence and, more importantly, our family as we onboard these key team members who will execute their own take on Messina Hof's 'Vineyard Cuisine™' concept and, undoubtedly, express the very best in hospitality. By the time we open and have fully staffed Messina Hof Harvest Green Winery and Kitchen, our Messina Hof family will have nearly doubled."
A leader in the wine industry and the largest producer of Texas wines, Messina Hof is the most awarded winery in the state of Texas with a vast portfolio of wines currently available to consumers in over 40 states – from single vineyard varietals to port and internationally renowned Sagrantino. For more information about Messina Hof, it's locations, and the forthcoming Harvest Green winery, visit www.MessinaHof.com or follow on social @MessinaHof on Instagram or https://www.facebook.com/messinahof/.
ABOUT MESSINA HOF
Messina Hof is a leader in the establishment of the Texas wine industry and one the fastest-growing and most award-winning wineries in the state. Established in Texas in 1977, the rich winemaking heritage of the Bonarrigo family dates back six generations to Messina, Sicily. The Messina Hof Winery & Resort in Bryan, the Messina Hof Hill Country Winery and Manor Haus in Fredericksburg and the Messina Hof Grapevine Winery are dedicated to producing premier, award-winning wines and offering tourism destinations based on tradition, romance and family. Visit Messina Hof at www.messinahof.com and follow at @Messina_Hof.