Introducing Virtual Labels for Wine Bottles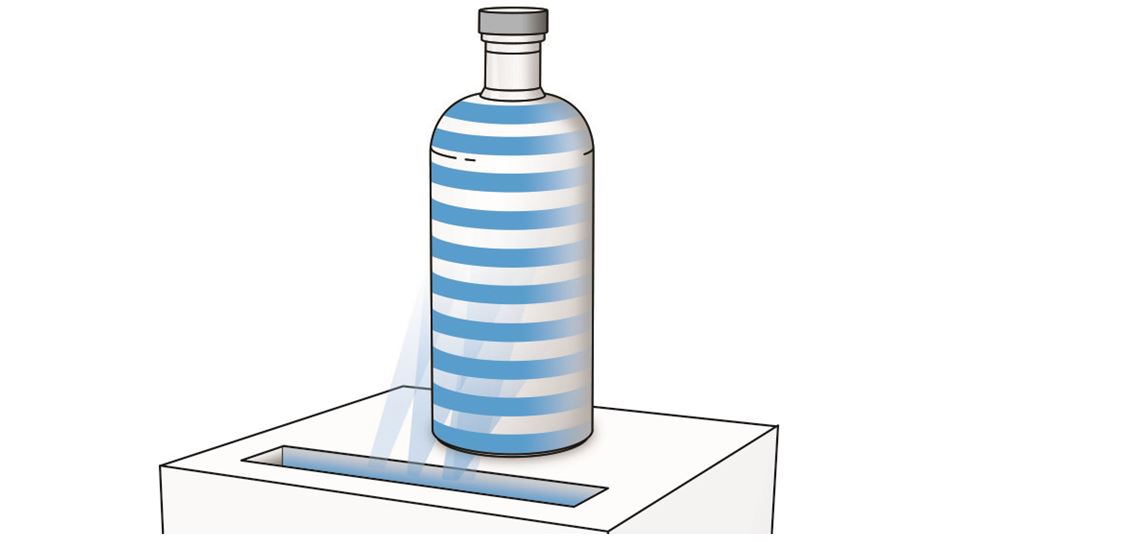 A company based in Dallas is about to introduce virtual labels for wine bottles, all in an effort to captivate customers' attention.
The labels, mapped by a proprietary software from Glass-Media Inc., are designed for each client, according to the company. The "labels" could be projected onto a bottle from a table top or a bar top on another display. The labels could appear on any shaped bottle or size, said Daniel Black, chief executive and founder at Glass-Media Inc. in Dallas.
As of late February, more than 50 wineries had inquired about the new label technology, according to the company.
"We expect to begin deploying units at the beginning of summer," Black said in March.
Glass-Media, which Black founded in October 2014, has been involved in other projects, including the creation of virtual storefront displays, such as the Fossil Group's digital display at its 5th Avenue store in New York City and a 40-foot projection of a Levi's label at that company's flagship store in San Francisco.
Glass-Media was one of 50 companies selected to take part in January in the 2020 National Retail Federation's Innovation Lab, where the company showcased "retail-specific solutions that incorporate projection-based augmented reality," according to the company.
Black founded Glass-Media in 2014. He was a featured alumnus of Claremont McKenna College, where he graduated in 2011 with a bachelor's degree in economics and government and completed the Leadership Studies Sequence. While still in college, Black founded the College Matchers Inc. to help his fellow students buy and sell textbooks, furniture and other goods, according to The Forum, a newspaper that covers the Claremont McKenna College community.