Oakville Grocery & Atelier Fine Foods Open, Offering Curbside Pick-Up, Discounts & Delivery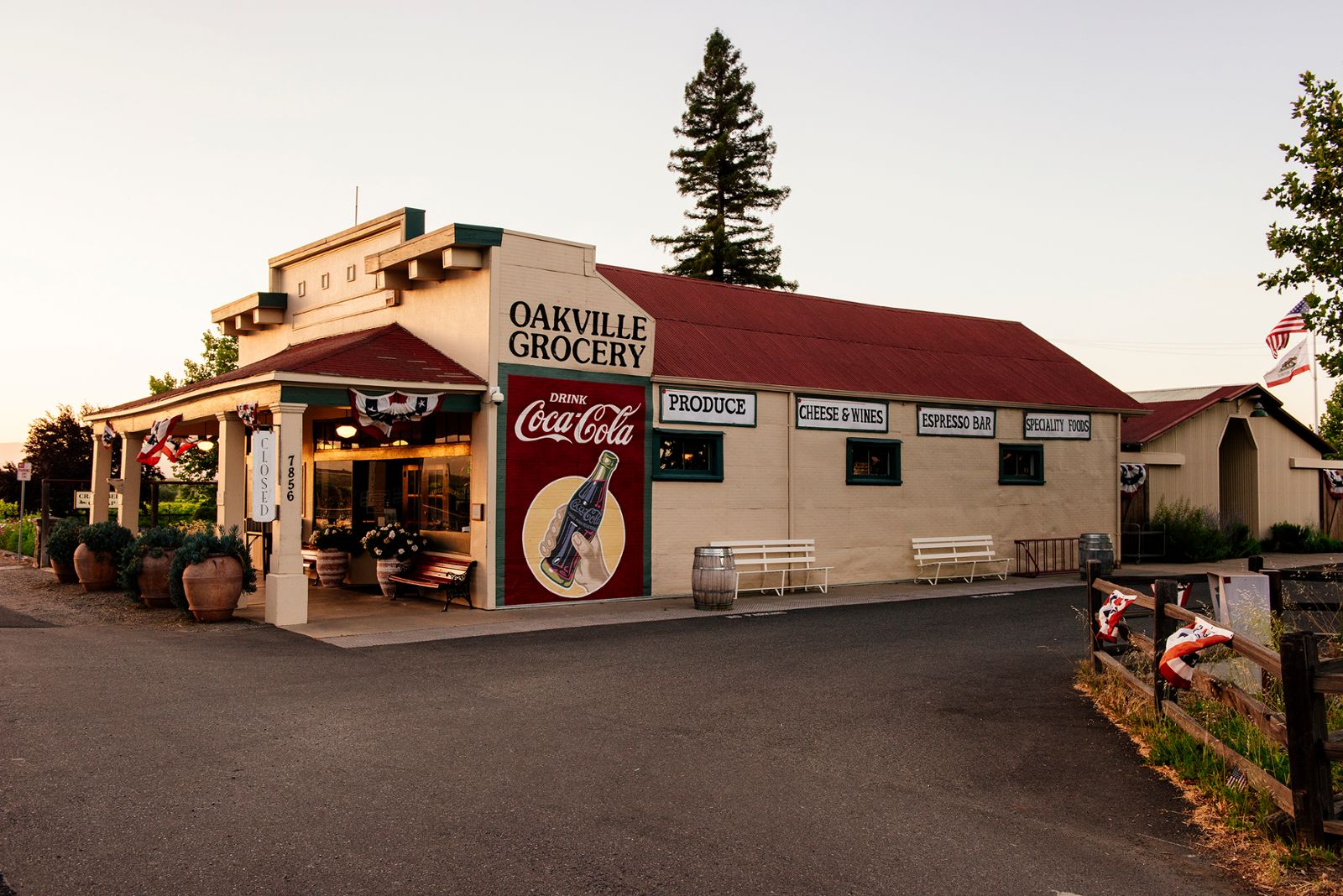 Oakville Grocery in Oakville and Healdsburg as well as Atelier Fine Foods in Yountville are pleased to offer convenient curbside pick-up and a 15% discount for locals. In addition, the Oakville location is offering local delivery and Atelier is now offering a selection of Boisset Collection wines. These features are a response to this critical time, as residents of Napa and Sonoma Counties are now required to stay at home for the nearly three weeks but are allowed to go out for essential items including groceries.
Stop by Oakville Grocery in Oakville or Healdsburg to replenish your refrigerator and pantry with high-quality staples such as milk, local farm eggs, juices, and meats. Or pick up a quick meal, ranging from coffee, breakfast sandwiches and pastries in the morning to freshly-prepared deli items and snacks for lunch or build a hearty dinner with a wood-fired chicken or pizza. To complement the meal, pick up a bottle of wine from the selection of hundreds of highly acclaimed local wines. Oakville Grocery in Oakville also has local delivery available, please call 707.944.8802 to inquire.
At Atelier Fine Foods, shoppers will find delicious staples that are in short supply elsewhere like pasta and sauces along with the shop's outstanding array of international and local selections including cheese, charcuterie and tinned seafood from the finest purveyors. In a pre-planned development that is taking effect at a crucial time, Atelier now is able to sell a selection of Boisset wines, creating a perfect pairing to the gourmet food selection.

Menus are available online at www.atelierfinefoods.com and www.oakvillegrocery.com and shoppers can call in advance to place an order that will be brought to the car when they arrive. In addition, the stores are open for guests to browse the wide selections and take home both prepared and packaged foods. Customers can also save 15% on online purchases with the code FAMILY15.
LOCATIONS, PHONE NUMBERS & HOURS:
Atelier Fine Foods, 6505 Washington Street, Yountville, 707.934.8237, 11 a.m. to 5 p.m., Thursday through Sunday
Oakville Grocery, 7856 St. Helena Highway, Oakville, 707.944.8802, 7 a.m. to 5 p.m., daily
Oakville Grocery, 124 Matheson Street, Healdsburg, 707.433.3200, 7 a.m. to 5 p.m., daily
ABOUT ATELIER FINE FOODS
Atelier Fine Foods is a gourmet épicerie in the JCB Village in Yountville that offers a curated assortment of delicacies in an elegantly presented collection of products sourced locally in Napa and Sonoma alongside discoveries from the best international producers from France, Italy, Spain and more. The array includes cheese, charcuterie, spices, mustards, honey, olive oil and vinegar, smoked salmon, caviar, anchovies, truffles, foie gras, terrines, charcuterie, chocolate, specialty teas and coffees.
ABOUT OAKVILLE GROCERY
Oakville Grocery, with locations in Oakville and Healdsburg, joined Boisset Collection in January 2019. It has become a destination for local, sustainable, organic and Biodynamic foods as well as a robust collection of wines from hundreds of producers in Napa Valley and Sonoma County. The Oakville location has been operating nearly 150 years and is the oldest continually operating grocery store in California; it is also listed on the National Register of Historic Places.