Napa County Issues Shelter in Place Order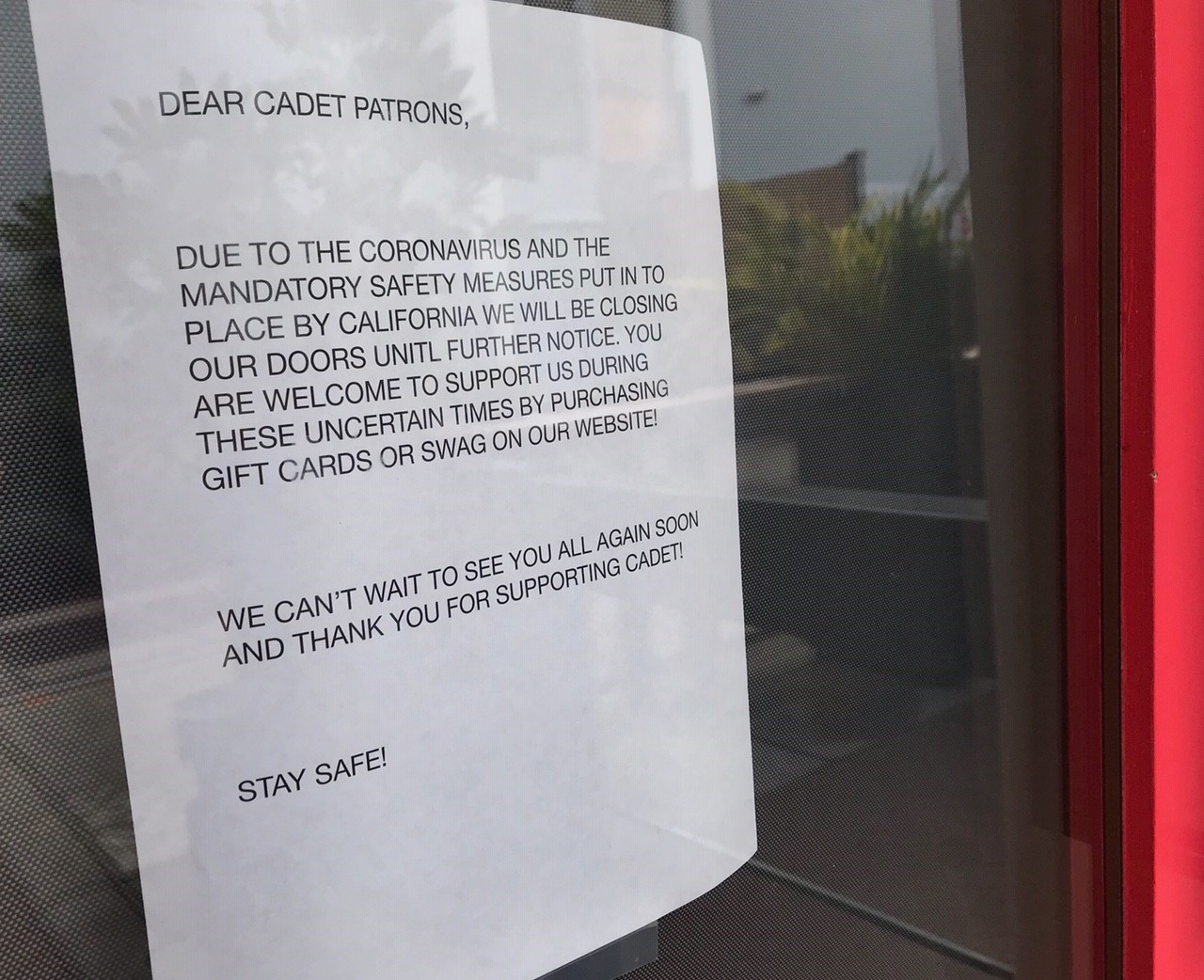 Napa County's top public health official on Wednesday ordered residents home to curb the spread of covid-19, as did other officials in neighboring counties, including Solano, Lake and Mendocino counties.
On Monday, public health officers with half a dozen counties in Northern California, including San Francisco, ordered most people to stay home for three weeks. Sonoma's top public health officer signed a shelter-in-placer order on Tuesday. Violators could face misdemeanors.
Napa County's health officer, Dr. Karen Relucio, signed the shelter-at-home order a day after she banned gatherings of 50 or more people.
Wednesday's order becomes effective at 12:01 a.m. Friday and will remain in place until 11:59 p.m. April 7.
There have been no reported coronavirus case in Napa County, Relucio said, other than a cruise passenger from the Diamond Princess who was treated in the county. Passengers from that cruise disembarked in Japan in February.
"However, the community spread of the virus in neighboring counties has warranted this decision to order people to shelter at home," Relucio said at a press conference Wednesday afternoon in Napa. "It is essential to slow virus transmission as much as possible to protect the most vulnerable and to prevent the healthcare system from being overwhelmed."
The order allows essential businesses and agencies to stay open, including hospitals, grocery stores, gas stations, banks and laundry facilities. Restaurants and other eateries can only offer carry-out or drive-thru services, according to the order. Newspapers and other media are also considered essential services.
Distribution and wine production facilities also can stay open. However, tasting rooms are to remain closed to the public. On Sunday, Gov. Gavin Newsom called for the closure of tasting rooms, wine bars, bars and other similar establishments.
Other winery operations such as bottling have continued while an increasing number of wineries advertised virtual tastings and online shipments.
Under the order signed Wednesday, members of the public still can run essential errands, care for a family member or go outdoors providing they maintain social distancing requirements of at least 6 feet.
Diane Dillon, chairwoman of the Napa County Board of Supervisors, said "many considerations have gone into developing this shelter-at-home order.
"We realize, we acknowledge that this is disruptive and difficult to people's daily lives. But this is the time to for our community to come together, to protect ourselves and to protect the healthcare system," Dillon said during Wednesday's press conference which was also attended by Napa County Supervisor Alfredo Pedroza, vice chairman of the board of Supervisors, and state Sen. Bill Dodd, D-Napa.
California's State Legislature on Monday approved $1.1 billion in emergency funding related to the coronavirus.
"The reality," Dodd said, "is that this is already a painful situation for many families and businesses. And make no mistake about it, it's going to get worse before it gets better."
State officials reported that 598 people have tested positive for covid-19 as of 6 p.m. Tuesday. There have been 13 deaths from the coronavirus, according to the California Department of Public Health.
On Wednesday, Newsom ordered additional emergency measures to stem the spread of covid-19, including providing $150 million in funding to local jurisdictions to help the homeless population. The state is acquiring 1,309 trailers and leased two hotels to help the homeless, according to public announcements. Among other decisions, Newsom signed an executive order to allow local governments to stop evictions, prevent phone and utility service shut-offs and slow foreclosures of residents affected by covid-19. Most schools are closed.