Napa Supervisors Grapple with "Earth Tone" Color Palette Policy for Winery Exteriors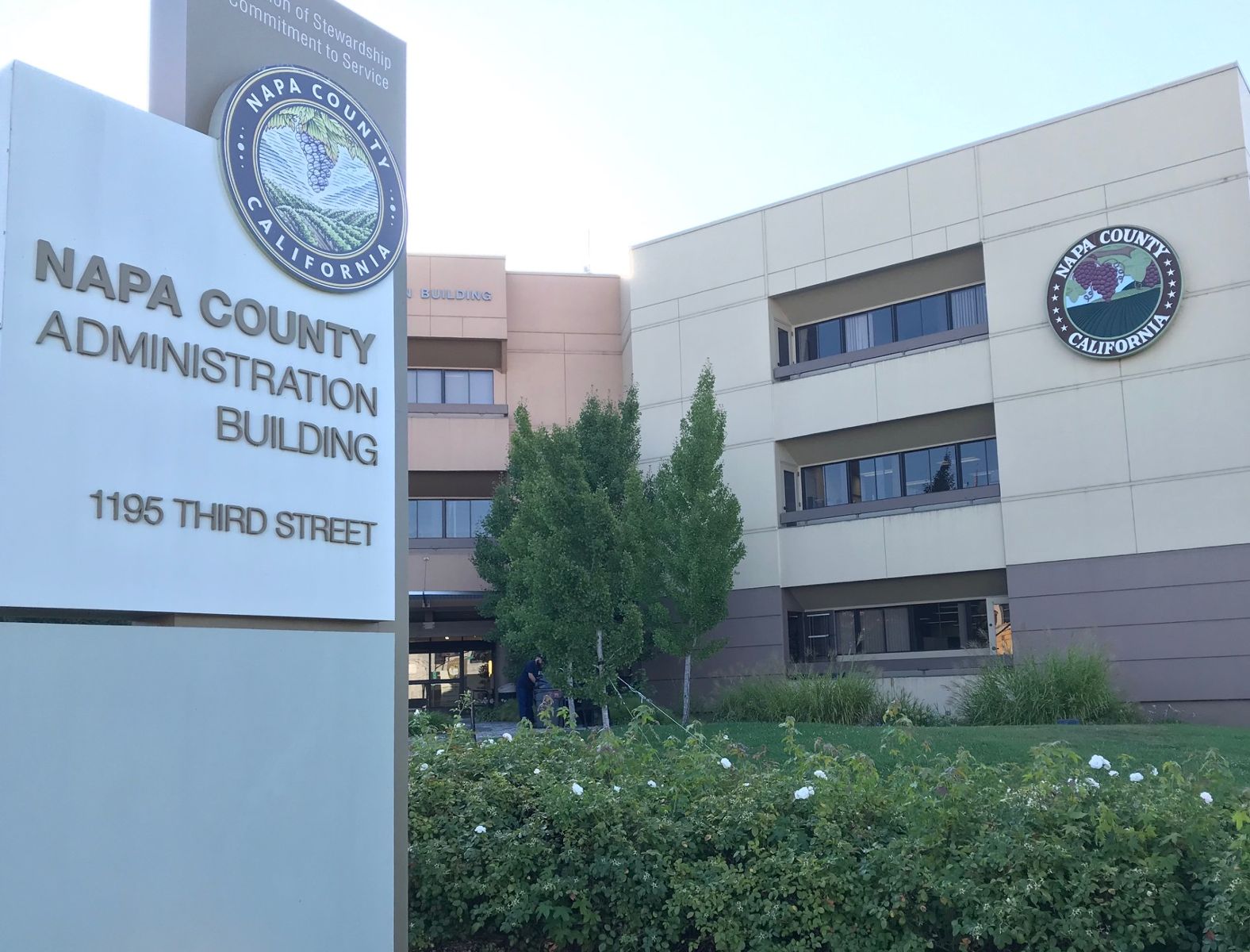 Napa County's board of supervisors on Tuesday grappled with how to come up with an approved "earth tone" color palette policy for the exterior of proposed wineries, houses and other buildings in unincorporated Napa County.
Should existing colors be allowed to be painted on a building extension to respect the brand? Should a hypothetical buyer of Nickel & Nickel winery, a property with a well-known non-earth tone white farmhouse be allowed to build a brand new 10,000 square-foot white building?
"That's our dilemma here," said Napa County Boar of Supervisor Chairwoman Diane Dillon during Tuesday's discussion.
She cited the urgency to pass a color palette that would back up current rules on earth tone colors as more projects are proposed. There are situations where applicants say "'I want to paint my roof turquoise,'" Dillon said.
Dillon cited a letter from Eve Kahn, chairwoman of "Get of Grip On Growth." In it, Kahn wrote that the winery "Ashes & Diamonds" constructed as a two-story building after promising neighbors it would not be visible, according to Kahn's March 9 letter.
David Morrison, director of Napa County's Planning, Building and Environmental Services, told the Board of Supervisors that Napa County staff need to be able to say "'no'" to non-earth tone colors in a "legally defensible manner."
Applicants in Napa County have the resources to challenge county staff's determinations, Morrison said. His concern, he said, was the "earth tone" colors that blend in would not be ultimately defensible in court. "At the end of the day, when it comes to enforcement, we have to back it up legally," Morrison said.
Dillon noted Morrison's point to her fellow supervisors. "That's the real problem here," Dillon said.
Michelle Novi, associate director of industry relations at Napa Valley Vintners, questioned how the rules would affect existing buildings undergoing an expansion. The proposed palette of colors left a little to be desired, she also said. There is a rose color on there, she said referring to the proposed three-page color palette. "I can't imagine a whole building painted that or a light mint green," she said.
Still Supervisor Alfredo Pedroza said he would support a resolution with a color palette addressing colors for new construction. But he questioned how these color rules would apply to existing buildings, such as the all-white Sterling Winery.
Supervisor Ryan Gregory suggested a description of earth tone colors instead of using the color palette. "I don't want to become the color police," Gregory said.
In the end, the supervisors could not agree on a new resolution. Staff plans to return March 24 with a new proposal. Dillon urged them to. "We've got to resolve this. Please," Dillon said.