Conversations in Wine: Green is the New Black and What to Do About the Millennial Market
Diam Bouchage and G3 Enterprises host the Seventh Annual Wine Conversations: A Global Tasting and Marketing Forum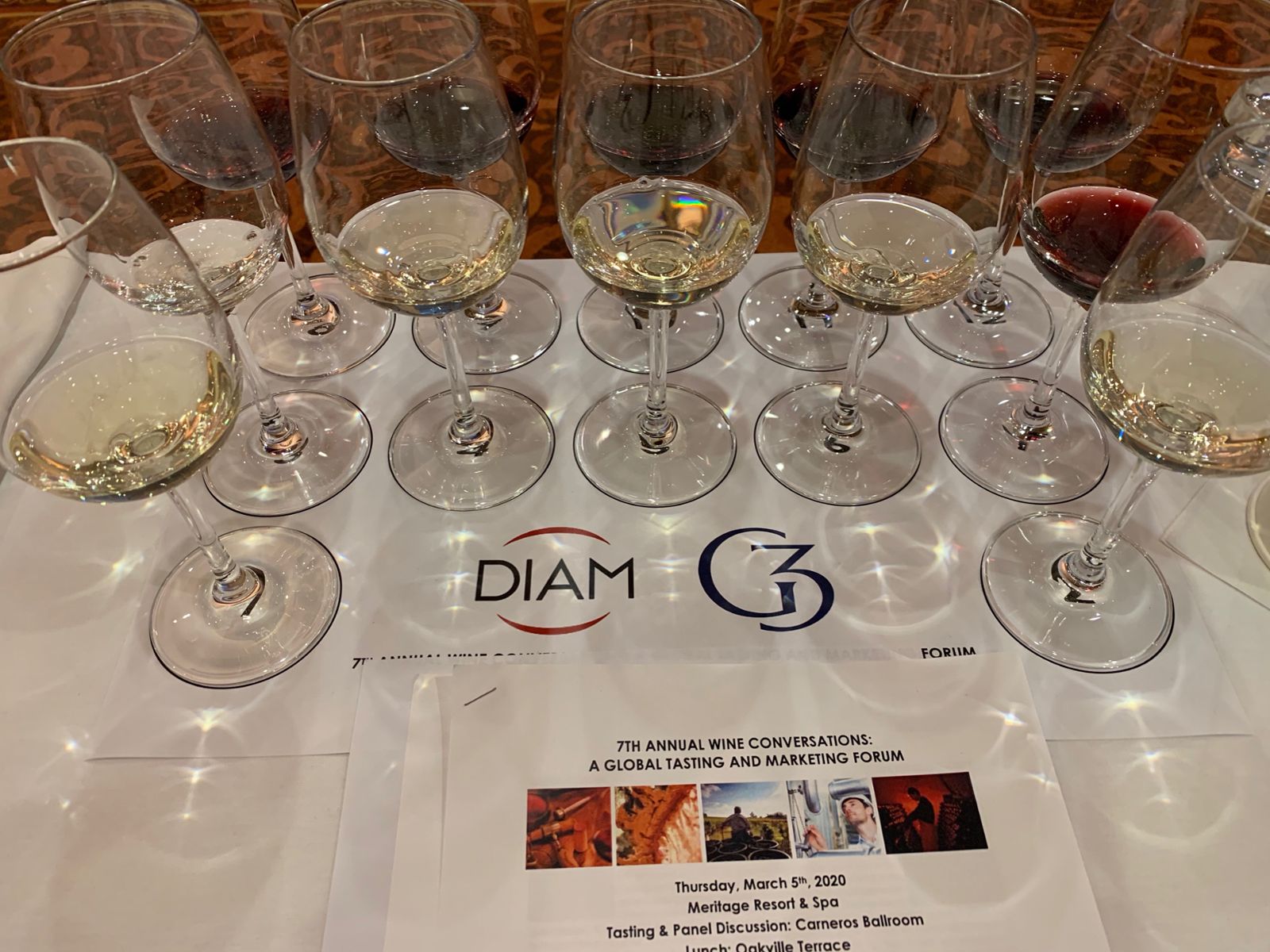 Napa, Calif.—On Thursday, March 5, DIAM Bouchage and G3 Enterprises hosted their Seventh Annual Wine Conversations at the Meritage Resort & Spa in Napa, Calif. The focus of this year's conversation was two-fold: establishing and maintaining a sustainable (i.e., environmentally conscious) wine business and what to do about the changing dynamics of the current wine market (i.e., how to cater to Millennials).
The forum began with a brief tasting of 12 wines, all of which had been bottled using Diam corks. According to Francois Margot, director of commercial export for Diam Bouchage, the company has produced 2.4 billion corks as of last year, sealing somewhere between 25 and 30 percent of the wines of the world priced above $7 (US). The tasting showcased just how far the company's reach is: wines ranged from local Napa and Sonoma productions to Chablis Grand Crus; prices ranged from a wallet-friendly $29.99 (for a Finger Lakes Riesling) to a more premium price of $180 (for a Volnay Premier Cru Pinot Noir).
Going Green
Diam is also dedictating itself to sustainability. Citing Agence Bio, a French agency for the development and promotion of organic agriculture (www.agencebio.org), Margot stated that, currently, there are more than 50 countries in the world producing organic wines, 7 percent of the world's vineyards are now organic, organic wine consumption has doubled since 2012 and the value of the organic market is estimated to be nearly $1.8 billion in 2022. With that data in mind, Diam's goal is to be part of the sustainable wine movement and has decreased its carbon footprint in its cork production facilities as well as focused its efforts on creating closures that suit the needs of the sustainable winemaker. Margot specifically discussed Diam's Origine closure, a cork that incorporates a beeswax emulsion and binding agent composed of 100 percent plant-derived polyols. "Diam can reduce your carbon footprint by 15 percent," he said.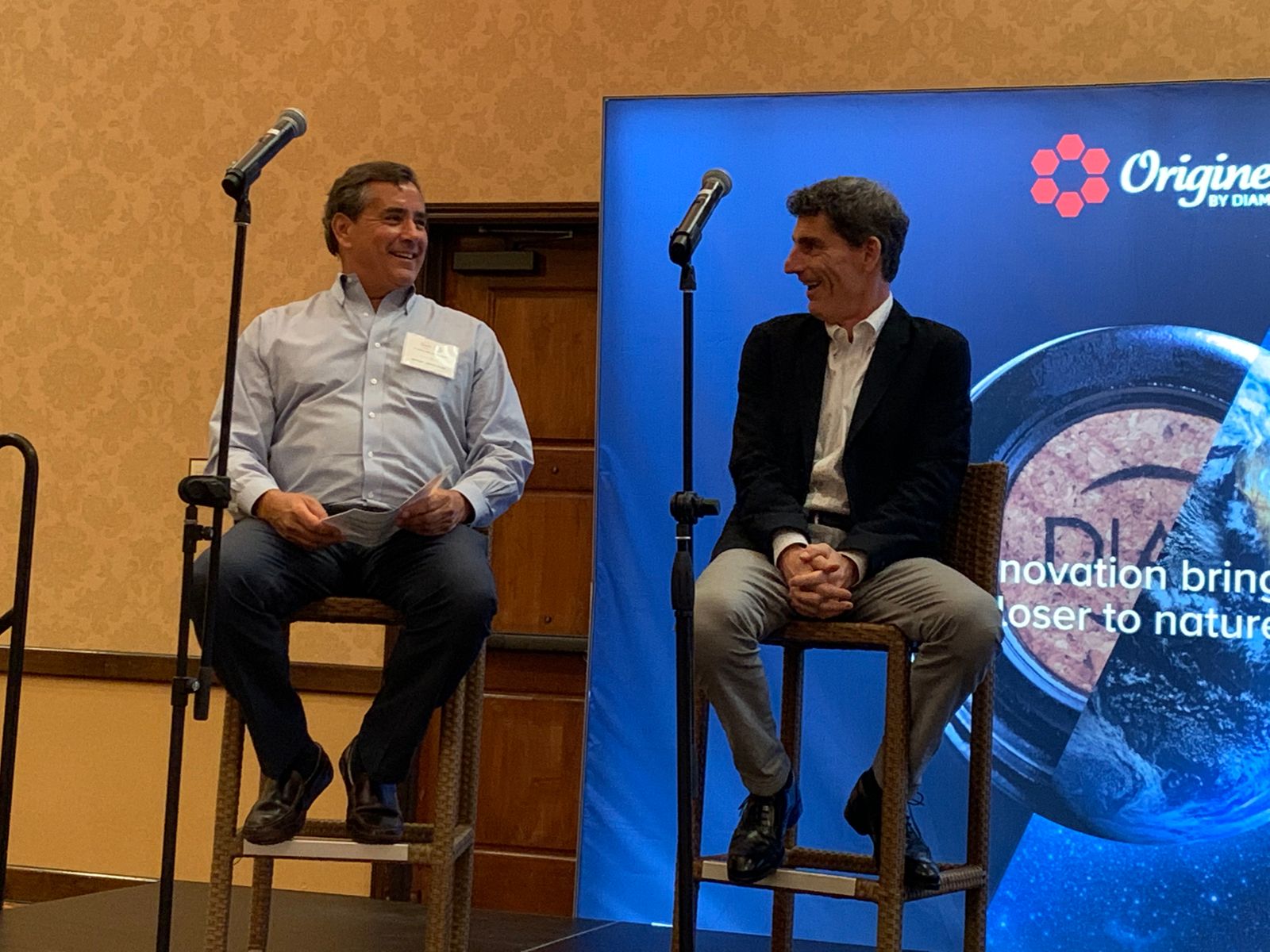 The topic of sustainability segued into the conversation surrounding the current state of the beverage alcohol market, presented by Tylor Fields, divisional vice president of wine and spirits for Landry's Inc. Many modern consumers may not comprehend the full extent of the terms "organic," "biodynamic" or "sustainable," as those words apply to wine. However, it is something the younger demographic is interested in as a part of their tendencies toward healthier lifestyle choices. Fields encourages winemakers, retailers and sommeliers to educate their clientele as to what it means and how those vineyard and/or cellar choices translate to the wine. "What's the story? What differentiates you from your competitive set?" he asked. If you're practicing enviornmentally conscious grapegrowing and/or winemaking, that could be your "in."
Understanding the Consumer
Digging deeper into the topic, Fields presented a few other trends he's noticed in his restaurants:
Coravin continues to gain share; bottle sales are decreasing, while wines by the glass sales are on the rise.
Sales of signature cocktails have increased in double digits.
Non-alcoholic mixology is a new cocktail art. "Sober curious is a thing. Dry January is a thing," he said.
It's not just Millennials who are holding tight to their purse strings—aging Boomers are being more conscious about their spending and decreasing the amount they spend on wine purchases.
But the fight for wine consumer attention is not a downhill battle—the wine industry just has to change the way its having the conversation with potential purchasers. Offering counters to the above points, Fields suggested:
Offer wine flights or miniature food-and-wine pairings. The modern consumer likes the "hyper choice:" three or four small things versus one for the same price.
Low calorie wine cocktails. The idea may hurt, Fields admitted, but Sangria has proven popular at many of his restaurants.
Start marketing the health benefits of wine over spirits.
Tout your low(er) alcohol wines.
Create a bespoke experience for your guests.
Fields showed the audience the commercial for Aviation Gin. "I hope one winery comes out with something like that," he said.