Marimar and Cristina Torres Lead Tasting, Climate Discussion During Innovation + Quality (IQ) Conference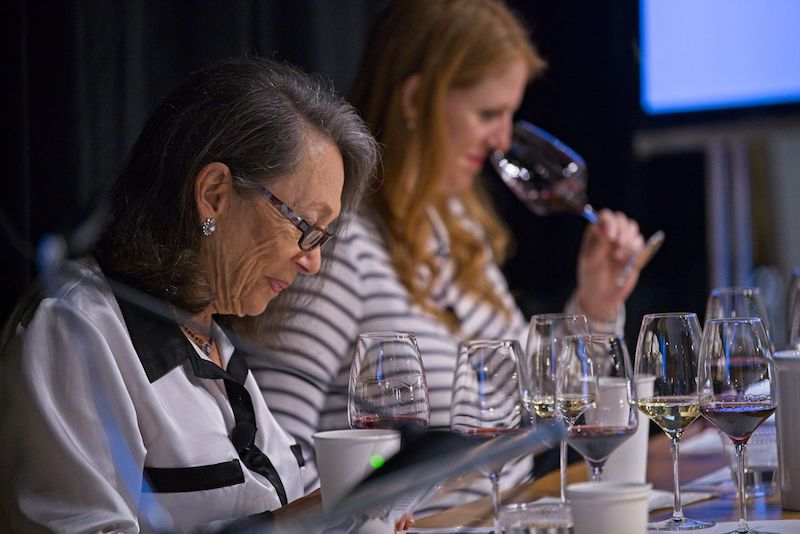 The wine industry must work faster to reduce its carbon footprint and tackle climate change.
That's the message Miguel A. Torres, president and managing partner at Familia Torres, gave during his keynote address Thursday at Wine Business Monthly's sixth annual Innovation + Quality (IQ) conference. Though the event was held at The Culinary Institute of America at Greystone in St. Helena, Torres spoke by video from Spain.
"We need to invest more,' Torres said during his address. "We have to work together," he added. "We know this is the future."
To that end, Familia Torres and Jackson Family Wines co-founded the International Wineries for Climate Action in February 2019. One of its goals is to reduce carbon emissions by 80 percent by 2045. Potential new members of the International Wineries for Climate Action coalition include Spottswoode of the Napa Valley, Yealands Wine Group of New Zealand, VSPT Wine Group of Chile and Symington Family Estates of Portugal.
"I'm sure if we would meet Greta Thunberg now, she would tell us 'This is not enough. You have to go faster,'" Torres said. "My friends, if you can go faster, that would be great."
Citing Jamie Goode, Torres said 'We have to make carbon emissions socially inaccessible.'"
He predicted a new wine map for growers as temperatures rise over the next decade. Pinot Noir, for instance may be displaced by Tempranillo. "It's a pity because we are going to lose identity, lose tradition," Torres said, but Familia Torres has adjusted to the new conditions. His company grows its top Chardonnay and Rieslings fruit from about 200 hectares (500 acres) the family has bought in the Pyrenees mountains.
Torres' sister, Marimar Torres, founder and owner of Marimar Estate Vineyards in Sonoma County, and her daughter, Cristina Torres, led a tasting of six Miramar and La Familia wines. That included a sampling of 2016 Familia Torres Forcada, a wine produced with a pre-phylloxera Spanish variety. La Familia has identified the variety via DNA analysis.
Cristina Torres, who joined Marimar in January, was working for Jackson Family Wines in 2018 when she suggested her company and Torres Familia have a conversation about climate change, given their commitment to sustainability.
"I was hearing about that at JFW. I was hearing about that at Torres," Cristina Torres said. "I thought we really need to start talking putting our teams together." The result: The International Wineries for Climate Action is a platform for exchanging ideas, for sharing best practices and research to reduce the wineries' carbon footprint, Torres said.
Conference Honors Innovation
Altogether about 400 winemakers and growers who focus on high-end wines attended IQ 2020 Thursday.
Emeritus UC Davis professor Roger Bolton received IQ 2020's Lifetime Innovator Award.
The event also featured 24 winemaker trials and tastings as well as presentations on Red Blotch and UC Davis' no-touch vineyard in Oakville as well as salon-style discussions.
The sixth Innovation + Quality award winners were: Precision View; Trellis' AI crop prediction; Diemme Neutral 2; Pera by Pellenc America and Braud 9090X of New Holland Agricultural.