Wine Business Monthly's Innovation + Quality is Tomorrow, February 27--Get Your Tickets Today
The premier wine industry event focused on the innovations that advance wine quality is happening tomorrow, February 27, 2020 at the CIA at Greystone, St. Helena.
Sonoma, Calif.—Today's the last day to register online: Join Wine Business Monthly for Innovation + Quality (IQ) on February 27, 2020 at the CIA at Greystone in St. Helena, California. IQ is the premier wine industry event completely focused on the innovations that advance wine quality. Each year, IQ draws more than 400 luxury and ultra-premium winemakers from across the West Coast and beyond to learn about the best methods to produce the finest wines. Tickets are still available.
This year, we're furthering the conversation with Salons@IQ: small, interactive discussions that provide a deep-dive into some of the most relevant wine industry topics. This year's Salons@IQ are meant to facilitate real discussions and debates about where winemaking and grapegrowing currently stand and what's in store for the future. Audience participation is encouraged!
Salon@IQ Schedule*:
1 p.m.—The Closure Conundrum: Which closure is best for your wine? Staunch supporters of natural cork, synthetic closures and screw cap abound. Is one better than the other? Are some closure more appropriate for certain varieties or wine styles?
This topic will be moderated by Jim Gordon, Wine Business Monthly editor at large. Participating in the conversation is Douglas Fletcher of Vine to Wine Consulting LLC and Jordan Wente, supply chain manager for her family-owned business, Wente Vineyards. Join these industry experts as they defend their closure of choice—and insert your opinion in the the great debate of which closure-type delivers best the quality and reliability.
2 p.m.—Can Mechanization deliver higher quality? There are those that tout mechanization as the result of a dwindling labor market. Others call it the new frontier in premium winemaking. How, if at all, does the use of mechanization affect a wine's phenolic profile? If you're a quality-minded winemaker where do you spend your hard-earned dollars: the labor market or modernized equipment?
This topic is moderated by Cyril Penn, Wine Business Monthly editor in chief. Panelists include Aaron Fishleder, president and viticulturist of Vinescape; S. Kaan Kurtural, extension specialist and viticulture for the UC Davis Department of Viticulture & Enology; and Matthew R. Heil, director of fruit supply, CA and OR, for Copper Cane Wines & Provisions.
Join the conversation: What's your experience with mechanization in the vineyard? Yay or nay?
3 p.m.—Wine's Big Generational Shift: How the up-and-comers are shaping the future of wine. With fresh eyes and a new perspective, the next generation of wine professionals is ready to shake up the industry. What can we do to capture the new, younger wine consumer? How do we ensure our businesses are sustainable—in the vineyard, cellar, tasting room and the bank. What can be done today to ensure a strong market 10 years from now? Join four up-and-coming wine professonals who are thinking differently and aren't afraid to go against the industry norm.
This topic is moderated by Erin Kirschenmann, managing editor of Wine Business Monthly. Expert speakers include Nova Cadamatre, senior director of winemaking at Constellation/Robert Mondavi Winery; Simon Faury, winemaker for Crown Point Vineyards and Domaine Faury-Gros; Justin Leigon viticulturist for Pina Vineyard Management; and Chris Puppione, director of sales & hospitality at Passalacqua Winery.
*Note: Session Pass holders may only choose one Salon session and must sign up prior to the event. Sign-up is available as part of the online registration.
Event Details: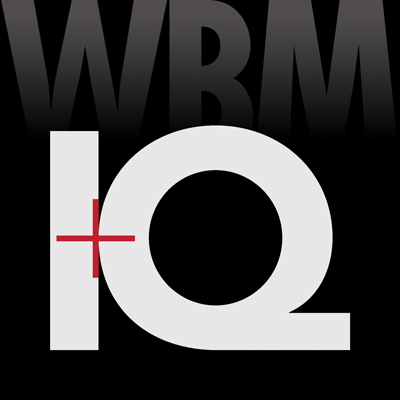 WHEN: February 27, 2020
WHERE: CIA at Greystone, 2555 Main St, St Helena, CA 94574
REGISTER: Tickets Still Available
Have a question? Contact IQ 2020 at 707.940.3927 or at info@winebusinessIQ.com.