Jackson Family Proposes Boutique Hotel at Freemark Abbey Winery Complex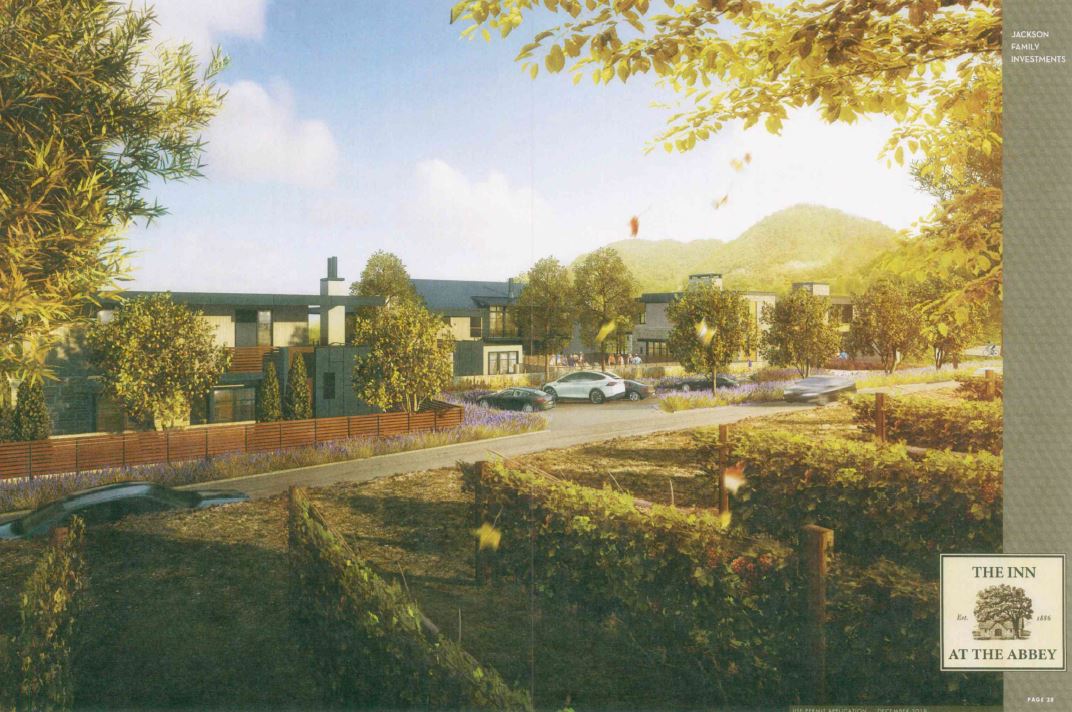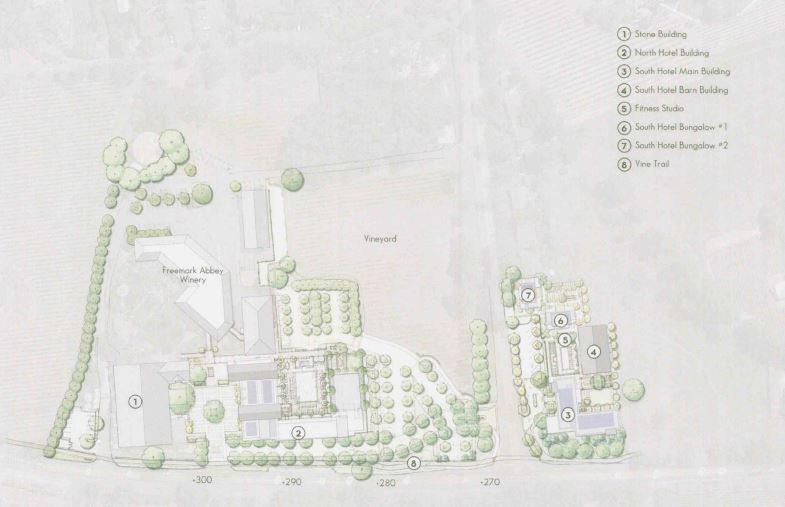 The Jackson family, owners of Jackson Family Wines, has proposed the construction of a boutique hotel at the Freemark Abbey winery complex near St. Helena, Calif. The application for the development of a future "Inn at the Abbey," which would include the creation of 79 hotel rooms in five new separate buildings off of Highway 29 and Lodi Lane, was filed by Jackson Family Investments III, LLC.
An environmental impact review is being prepared, David Morrison, director of planning, building and environmental services for Napa County, said Wednesday. The project is not expected to come before the Napa County Planning Commission before late spring or the summer of 2021, he said.
"This use permit proposal requests no physical change to the buildings structure but does include a change in use of the building from existing retail and winery uses to hotel uses," according to the application filed in February 2019. Wine for the brand is currently produced off site.
Under the proposed plans, the 1899 stone building that houses Freemark Abbey will remain in place. It would serve as the main hotel lobby. In addition, the proposal asks to use the space currently occupied by the laboratory and barrels and glass storage rooms as a conference space for the new hotel instead.
The Freemark Abbey site, which altogether totals about 14 acres, includes five parcels on each side of Lodi Lane. Three existing buildings would be leveled, including a 5-room motel and a restaurant building, according to the application.
The largest new structure for the boutique hotel would be about 75,000 square feet, and house 50 guest rooms as well as a parking garage and a rooftop terrace, according to the documents. The other buildings would be designed to accommodate as few as three and up to 11 guest rooms. The company's plans also feature a separate fitness pavilion.
The Jackson family acquired the property in 2006. The Napa Valley's first female winemaker, Josephine Tychson, built the original winery on the site in 1886. It was later named Lombarda Cellars. Three Southern California businessmen then purchased the winery in 1939. Charles Freeman, Marquand Foster and Albert "Abbey" Ahern, combined their names to rename the winery. Longtime winemaker Ted Edwards became "emeritus" at the end of 2019 after four decades at the winery.
The project was described recently in NapaLife.