California Wine Exports May Exceed $2 billion in Value by 2030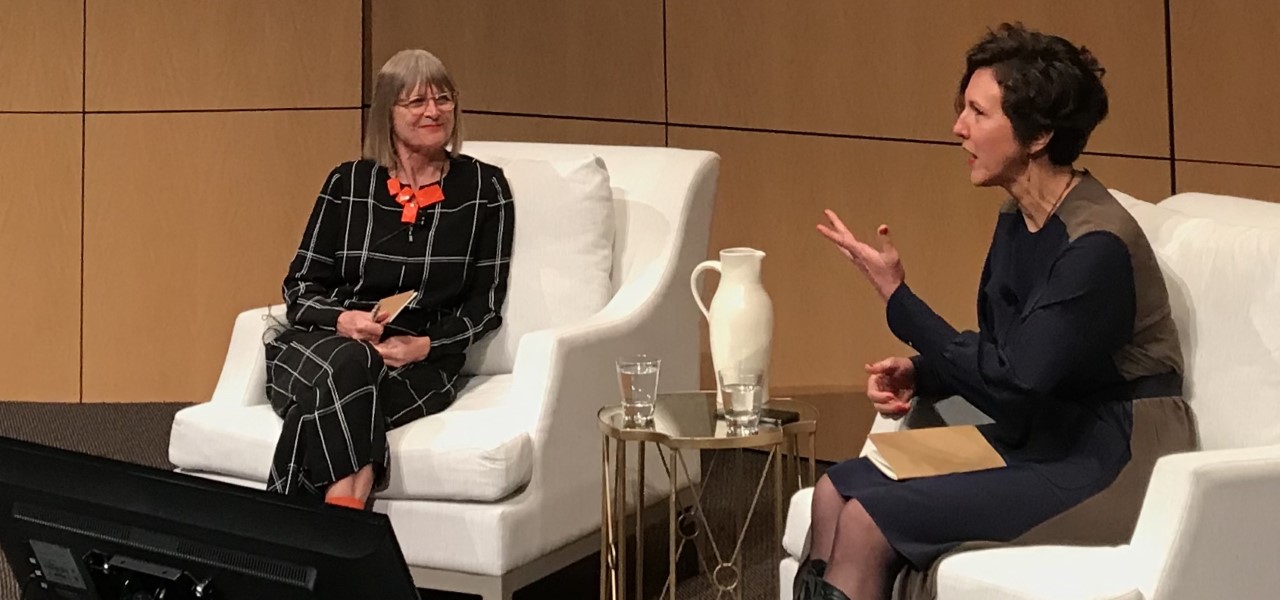 About 260 wine industry members gathered Tuesday in Napa for "Export 2020: California Wine Global Export Conference," a program to spur California wine exports.
Honore Comfort, vice president of international marketing at Wine Institute, the event's sponsor, said California's wine exports totaled $1.5 billion last year. Wine Institute's goal is to exceed $2 billion by 2030, she said. Of these sales, 95 percent would be California wine.
"The way that we'll achieve that goal is not by sticking with the status quo," Comfort told the 260 attendees gathered at Copia. "The way that we'll achieve that goal is by building momentum in our current markets, by expanding into new markets and by bringing more California wineries into export sales."
Wine Institute has spoken against trade barriers while promoting the export of California wines to Canada and overseas.
"Needless to say it is a challenging time in international trade," said Robert P. Koch, chief executive officer and president at Wine Institute. "But we are confident that as the world's fourth largest wine producer, there is great opportunity for significant growth in markets around the world"
Exported packaged wine decreased by 7.20 percent in volume and 7.80 percent in value over the last 12 months, according to BW166
Among the speakers Tuesday was British wine critic and educator Jancis Robinson, a columnist for the Financial Times. She spoke to wine writer and educator Elaine Chukan Brown, a contributor to Robinson's wine blog, jancisrobinson.com.
Robinson had one piece of advice for would-be wine exporters from California.
"Get out there! Travel!" Robinson said.
California exporters, she said, have this "massive advantage" of being English speakers. This helps in so "many markets – and not just UK and Canada."
She addressed the perception that California wines are too bold, high in alcohol and expensive. "I'm very aware of the perception of California wine which is not the same as the reality," she said.
But far too many drinkers around the world think that California wine is all about being high in alcohol, with a cult following and a price tag they cannot afford, she said. "There is a sort of envy there, actually," Robinson said.
"But I think people look at California and they look at your beautiful climate and your lovely food and your great lifestyle and there is a sort of element of envy," Robinson said. "And the fact that you get away – or some people get away – with selling wine that's so expensive. That translates into 'Hmm, you know, why can't we sell a $100 bottle?"
"People are no longer chasing alcohol, oak, color. In fact, you could argue in some parts of the world, it's perhaps gone almost too far the other way," Robinson said.
Husband and restaurant critic Nick Lander took over the London restaurant in the early 1980s. Robinson created a wine list that was all American. The early 1980s were a "magical time", she recalled. There was a range of really good California wine. The industry was still basking in the afterglow of the 1976 Paris tasting which placed California wines on the map.
But then, the industry trend was to have long hang times in the vineyard to have much riper fruit and stronger wines, which Robinson said, "didn't chime with the European customer." To make matters worse, prices increased rapidly, she added. "It's certainly has been a sea change."
"I think the wine world is in flux at the moment," Robinson said.
The speakers also addressed organic farming, sustainability and climate change.
Robinson cited wine writer Monty Waldin's audit from 2018 of certified organic vineyards in the main wine regions. He found that 15 percent of all vineyards in Alsace were certified organic while 12 percent of New Zealand's vineyards, 11 percent of Italy's and 9 percent of all of France's vineyards were certified organic. Only 2 percent of California's vineyards were certified organic.
Chukan Brown noted she had asked Robinson to discuss "sustainability" but Robinson instead talked about "organic" vineyards. "The truth is that the trade is interested in organic," Chukan Brown said. People want transparency, she said. "There is a massive skepticism all over the world about the value of the sustainability programs."
"There are a lot of legitimate ways to argue that herbicides and glyphosate could be a better option. But in the end of the day, what people hear you say 'You're saying poison is a good choice,'" Chukan Brown said.
Robinson said California can "boast" about taking a broader approach to sustainability, given the efforts in meeting its labor force's needs and managing its water supply and the environment.
Chukan Brown said people want transparency, including how farming is done. "The more we can be transparent about these practices, the more readily people are going to understand how complex sustainability actually is. Because it's holistic."
Robinson, who has criticized use of heavy bottles in the wine industry and is concerned about the environmental impacts associated with transportation, singled out Jackson Family wines and Familia Torres of Spain for their efforts to fight climate change. The two families in November 2019 announced the creation of International Wineries for Climate Action, a group focused on reducing carbon emissions.
Chukan Brown, who is also a wine educator, said there is interest in wines other than those from Napa and Sonoma. Attendees at a seminar she conducted in October in Manila in the Philippines were thrilled to taste wines from California regions other than Sonoma and Napa, she said. A group from China asked to visit Napa. However, one of their favorite stops was Lodi, she said.
Among the current favorite affordable American wines, Robinson mentioned Steve Matthiasson's Tendu, which will appeal to younger consumers, Minus Tide and Calder Wine Co.
She also praised California's Ridge Vineyards. Paul Draper, the now retired winemaker, visited Britain every year.
"I take my hat off to Ridge as being the most faithful exporter of top-quality California wine at decent prices that exists," Robinson said.
Robinson said she was asked to select a red wine from Clarke's Restaurant in London for an upcoming dinner for publishers of foreign editions of The World Atlas of Wine, a book she co-authored, ahead of The London Book Fair 2020. She selected a Pinot Noir from Au Bon Climat.