And Now for Something Completely Different...
A Taste of Diversity at the Sonoma Garagiste Wine Festival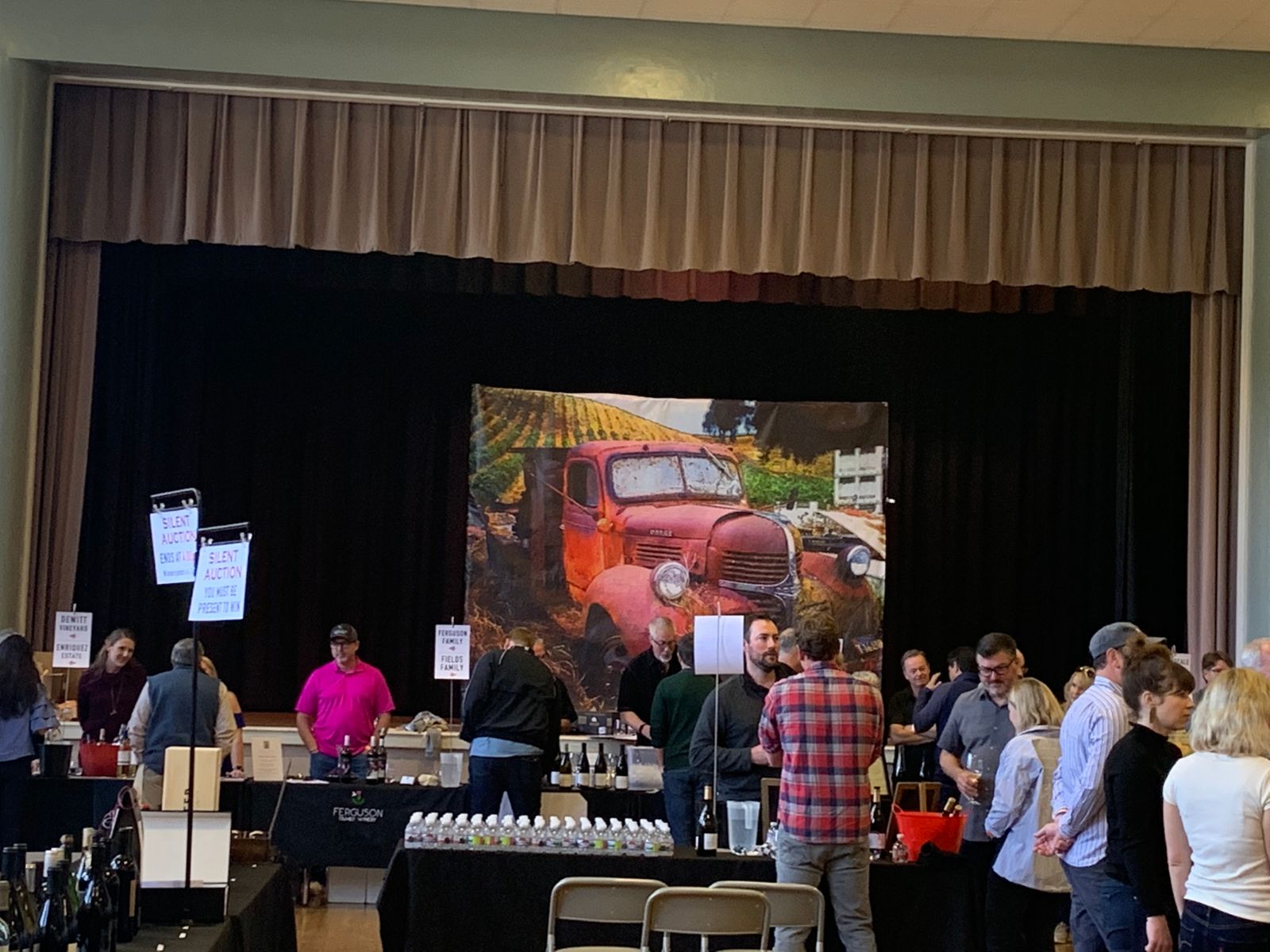 Sonoma, Calif.—On Saturday, February 15 Garagiste Events hosted its 26th Garagiste Wine Festival at the Veteran's Memorial Hall in Sonoma, Calif. The event brought together more than 40 small-lot Northern California winemakers—many of whom do not have their own tasting room—and allowed them the opportunity to present their wines to the public.
"Most of these wineries don't have tasting rooms and they're not on any wine country map—but they're good wines," said Doug Minnick who co-founded the Garagiste Festival 10 years ago with partner Stewart McLennan. "They all produce small quantities, so they have their nose in every barrel, which makes for exciting wines."
But making good wine and selling that wine are two different things, Minnick pointed out during an interview with Wine Business Monthly prior to the event. When he and Stewart first conceived the Garagiste Festival a decade ago, there was no association or organization that encouraged small-lot winemakers to showcase their work. "Most are so small they don't have the time or the resources for marketing. So we wanted to find a way to gather them and provide a center for them to come and pour," Minnick said.
The focus for most of these wineries is the direct-to-consumer (DTC) marketplace. The Garagiste Festival acts as a temporary tasting room and a chance to meet potential new wine club members. "The consumers who come to this event are people who are further along in their wine journey and they're coming because they want to discover wineries and wines they don't know about yet…These are the kinds of people the winemakers want to meet," Minnick said.
He continued, "The interesting thing about wineries of our size is, with the amount (of wine) we work on, we'll never get our wines on supermarket shelves. We don't produce enough for distributors. There's freedom in that. We don't have to worry about the demands of the marketplace. We just make what we're passionate about, what we want to experiment with—so there's an incredibly wide variety of wine styles and varieties."
St. Laurent Three-Ways
Case and point, March Wines, run by husband-and-wife team Maura and Charley Johnson who produced just around 250 cases of wine this year. "We're both assistant winemakers at other wineries, so this is kind of a side business for us right now," said Maura Johnson who currently works at Napa-based Dana Estate.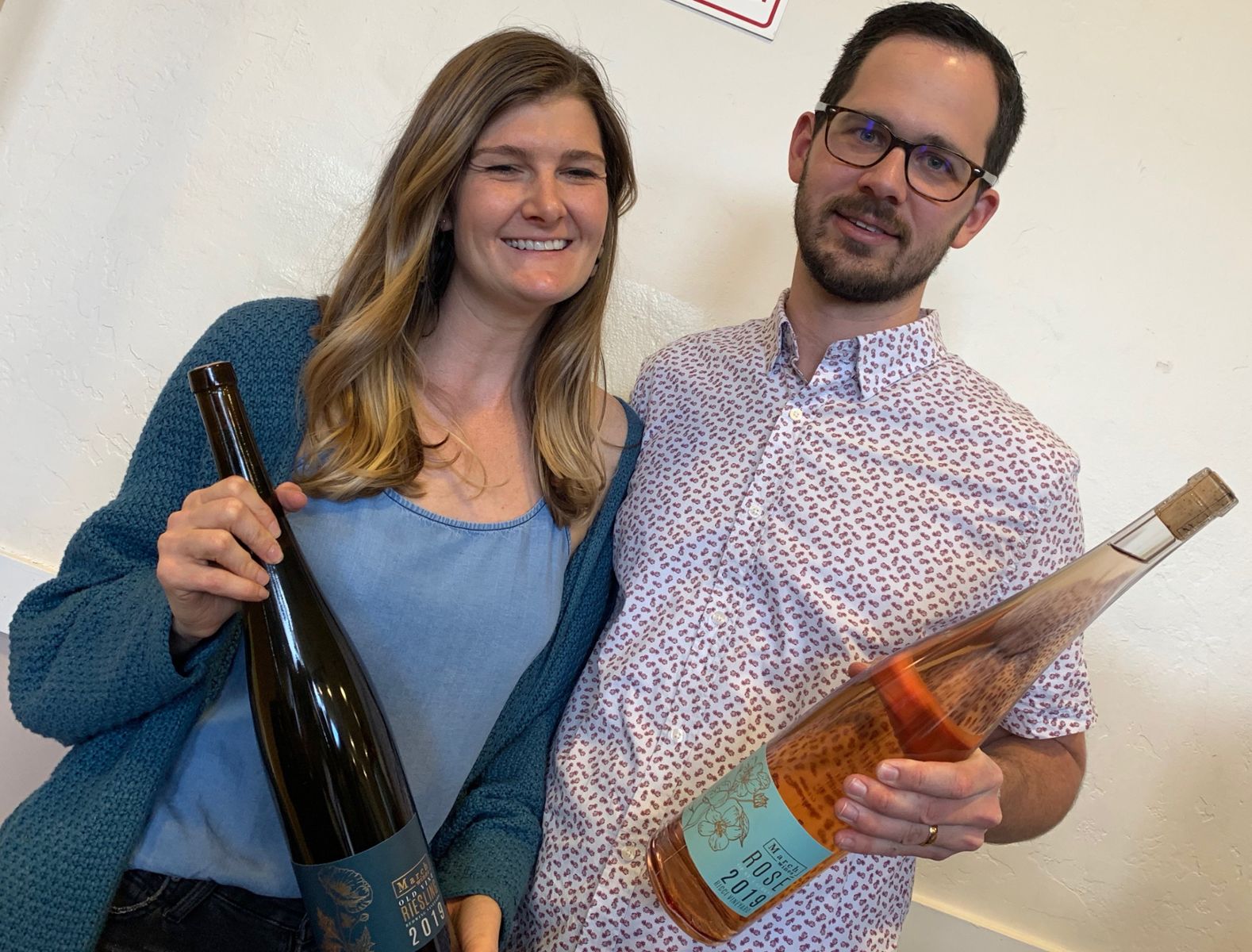 The couple presented their St. Laurent—as well as a Rosé of St. Laurent—during the festival. "We got quite nerdy with the winemaking," said Maura Johnson of her St. Laurent, adding that the ability to be "quite nerdy" is part of the benefit of having a small-production business. Because this particular variety has potential for diversity in aromas, flavors and textures, she and Charley played with different winemaking techniques to see what kind of range they could get out of the red winegrape. They produced one batch whole cluster; another with complete stem removal; and a third that started with complete stem removal, but then had some of the whole cluster batch added to it during the maturation process. They then blended the three batches and bottled. The result: a light-bodied, fruit-forward red wine that, even served slightly chilled, has an expressive amount of aromas and flavors neatly balanced with a structural backbone due to that bit of stem.
The couple sources the St. Laurent from Carneros-based Ricci Vineyards—the only vineyard in California commercially producing the St. Laurent grape, according to Ricci Vineyards owner/grower Dale Ricci The family-run business has, until this year, been based around growing and selling grapes. The 2018 vintage was the first year they decided to make wines under their own label. They, too, presented their expression of the St. Laurent—a much earthier, fuller bodied expression with just a touch of Brett, produced by veteran winemaker Michael Cruse.
Russian River Rhone Rangers
The Russian River Valley is famed for its Pinot Noirs and Chardonnays, but tends to fly under the radar when it comes to the other varieties that can thrive there. Crux Winery, based out of Geyserville, takes advantage of how the region's cool climate affecta classic Rhone varieties: the big bold flavors of Syrah and Petit Syrah are balanced with an almost racey acidity in their youth. And tasting the Crux 2012 Petit Syrah showcases how well these wines have—and will continue to—develop over time.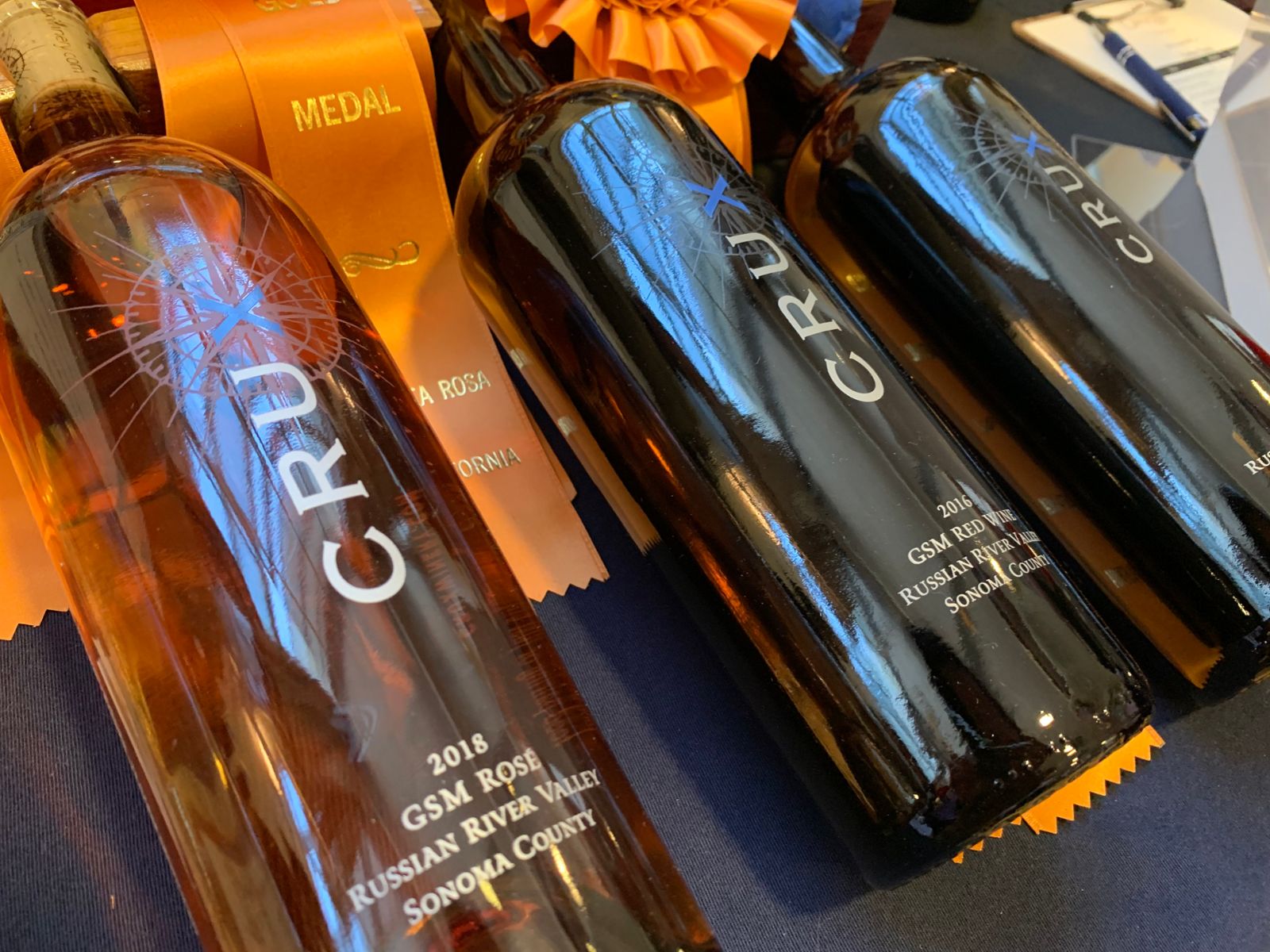 Being a small-lot winery came in handy this past year, noted Crux Winery co-owner and winemaker Steve Gower. With the fire event that threatened his property, paired with the PG&E power outtages, he and co-owner Brian Callahan found themselves with freshly harvested Mourvédre in the middle of an emergency situation. "I just dumped it all in and said 'Well, I guess we're doing whole cluster this year' … That's one of the perks of making just around 1,000 cases, I guess. You can make decisions like that last minute," Gower said, adding that he's really excited about how the wine is currently aging in barrel.
A Taste of Diversity
Among other new and notable wines presented at the event were Tocai Friulano by St. Romedius, Touriga Nacional by DewWitt Vineyard, and Souzao by Passaggio Wines. The list could go on because, as Minnick stated, the pure diversity of wine varieties and wine styles when not encumbered by an over-arching entity is infinite. And to hear the winemakers tell it, it is their diversity that—even with their small production numbers—allows their business to boom.
"I believe new varieties (no matter what they are) are on the rise. I think people are looking for something different. I know I do. And for the millennials, the more different the better," said Cindy Cosco, owner and winemaker of Passaggio Wines. "I love experimenting. And as this market is getting more and more along the lines of 'something different' I will continue to experiment more."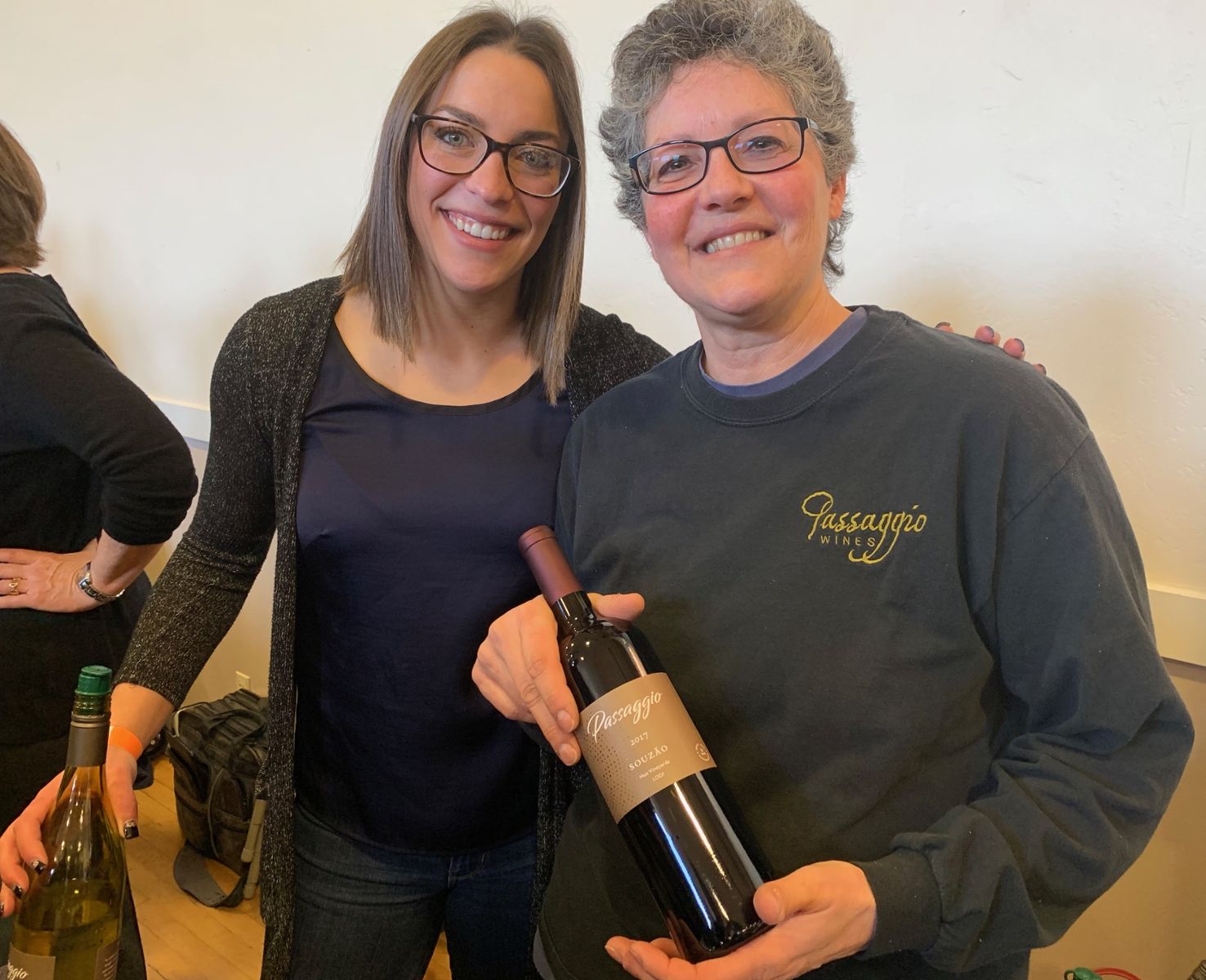 More Info
Outside of Sonoma, the Garagiste Festival hosts events in Paso Robles and Santa Ynez—each focusing on the local winemaking business—as well as in L.A., an event that welcomes small-lot producers from all California regions.
Garagiste Events is a non-profit organization. There is no membership fee, but members do pay a small sum for event table space. Proceeds from the hosted festivals support the Garagiste Festival Scholarship fund at the California Polytechnic State University, San Luis Obispo Wine and Viticulture Department. To find out more about the Garagiste Festivals, visit garagistefestival.com.