Wine Business Monthly Invites All Central Coast Wine Industry to Bottle Bash 2020
A night of networking, collaboration and celebration
On March 24, 2020 following Central Coast Insights, the economic and financial conference dedicated to the Central Coast wine industry, Wine Business Monthly is hosting Bottle Bash: Central Coast. The gathering is intended as an unparalleled opportunity to network, collaborate and celebrate with fellow industry professionals.
Held at the Paso Robles Event Center, this event is open to all members of the Central Coast wine trade. No tickets are required and there is no entry fee.
Don't miss the opportunity to experience what Central Coast wine innovation tastes like: At this year's Bottle Bash we'll pour wine from the Central Coast Wineries that have made Wine Business Monthly's 2020 Hot Brands list.
We hope you'll also join us for Central Coast Insights prior to Bottle Bash and stick around for WiVi Central Coast, the premier wine and viticulture symposium and trade show in Central California, taking place the following day, March 24, 2020. The one-day conference and tradeshow will feature sessions lead by top industry leaders on regional viticulture, enology and DTC topics. All events are hosted at the Paso Robles Event Center.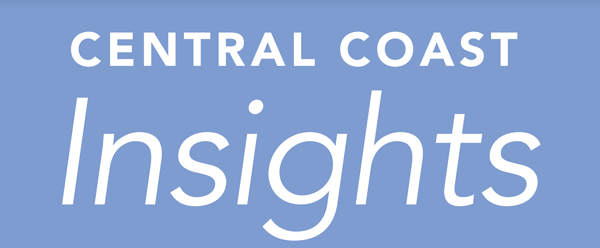 Central Coast Insights
WHEN: March 24, 2020
WHERE: Paso Robles Event Center, Paso Robles, CA - All-new venue!
REGISTER: Early Bird Tickets Now Available—Deadline is February 25, 2020: $375
Regular Price (after February 25): $425
Get More Bang for Your Buck
Central Coast Insights attendees are eligible to attend WiVi Central Coast conference and tradeshow (held March 25, the day following CCI) at a discounted rate. To access the $100 discount for sessions or free tradeshow entry, follow the link in your CCI registration confirmation email (discounts applied at checkout).
More Info
Full details on Central Coast Insights, including agenda and speakers, are now available on the Central Coast Insights website.

WiVi Central Coast
When: March 25, 2020
Where: Paso Robles Event Center, Paso Robles, CA
Early Bird Ticket Price - Deadline is February 25, 2020:
Full pass: $295
Tradeshow only: $25
Regular Price (if you register after February 25):
Full pass: $345
Tradeshow only: $35
More Info
The full agenda and list of speakers can be found on the event website.