New "Which Grape Varietal Are You?" Instagram Filter Release
Food + Beverage Social Media Agency Releases Interactive Tasting Note Instagram Filter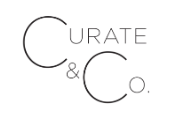 Boston, Mass.—Tuesday, January 14th, 2020 – Curate & Co. releases a "Which Grape Varietal Are You?" Instagram filter available to all Instagram users. This new Instagram filter matches users with grape varietals and is a fun interactive opportunity to learn about classic tasting notes. Since its launch, Curate & Co.'s filter is quickly gaining popularity! Digital influencers such as @ChelLovesWine, @ByTheStem, @MariaBoterob, @GrapeChic, and more were early adopters and shared the filter with their follower base.
Curate & Co. developed the filter using Facebook's newly launched tool Spark AR which allows users to develop Augmented Reality (AR) experiences for Facebook and Instagram. Curate & Co. CEO and Founder Amanda Arrigotti-White explains, "Instagram continues to be the primary platform for our clients to engage with consumers. Until recently, there were no accessible, low-cost options for businesses to create AR experiences. AR is truly the intersection of technology and art and we believe it will be the next wave of branded food and beverage digital experiences. Our team created this filter to explore this new tool and create an experience for wine enthusiasts across the country."
Brands across industries continue to explore AR to engage with consumers and create brand touch points. Curate & Co. Associate Director, Nicole Prieto, notes, "We expect AR in the food and beverage industry to be an opportunity for people to learn about products that can be intimidating in a retail environment and to create a sense of place on product and agricultural sourcing." 2020 will be the year of new AR brand experiences across industries!
To Access Curate & Co.'s Filter:
Head over to Curate & Co.'s Instagram (@CurateandCompany) on your mobile device
Swipe left on the Instagram feed photos
Select the filter to open it on your Instagram Stories and select "Try Now"
ABOUT CURATE & CO.
Curate & Co. is a public relations and social media agency specializing exclusively in the food and beverage industry. Services include social media management, video and photo production, digital influencer and media relations, and event production. Follow along with Curate & Co. adventures @CurateandCompany and learn more at www.curateandco.com.