More Than a Good Drop: Giving a Voice to Food & Wine Producers Needing Help in Bushfire and Drought-Stricken Regions
The Australian bushfires have been devastating to watch unfold and our thoughts are with those who have lost lives, property and businesses across the country.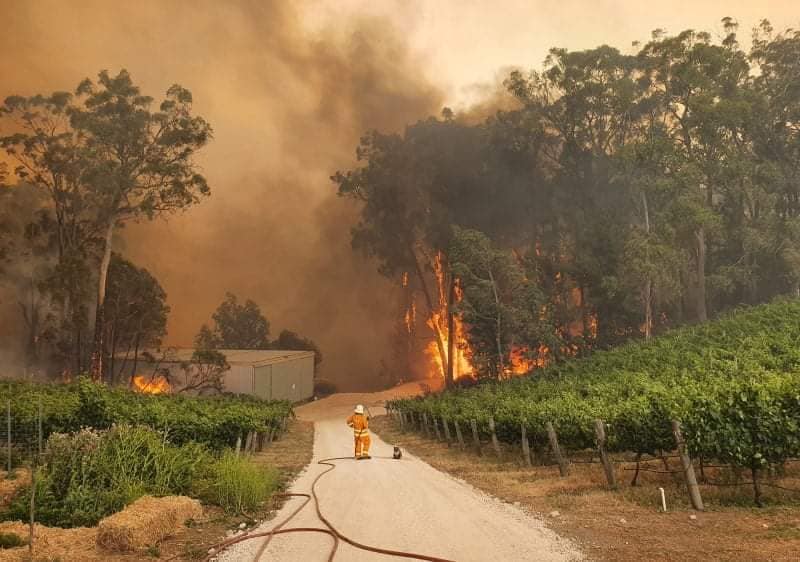 Mother Nature can have a devastating impact on agricultural producers, along with other sectors of the community. Having worked with food, wine and tourism brands for over 20 years we've seen the impact of disasters like fire, frost and drought first hand. Liaising with clients who are still in the fire danger zone and hearing their heartbreaking stories led us to act! We decided we could help shine the spotlight on some of these amazing producers who need their stories told so that the broader community could buy directly from the producers, visit them and help the ongoing viability of their businesses. We're giving them a louder voice and raising awareness of their plight through a social media led campaign we're calling: "More than a Good Drop".
"The wine industry is known for its comradery and there is already some amazing support being given to those who have experienced losses, whether that be vineyards, property, revenue or through loss of visitation. However, for many small wine producers the problem of smoke taint impacting the harvest is still a real possibility and some wineries will not produce a vintage 2020 at all. Add to this the loss of visitation from tourism and these producers will need our help far beyond the bushfire dangers." said Trish Barry, Managing Director, Mastermind Consulting.
Mastermind friend and client, Jo Marsh from Billy Button Wines in Bright, Alpine Valleys in Victoria is one of the wine producers currently in the firing line. The area has several fires burning and the region is expected to remain in the path of major blazes in the near future. It is winemakers like Jo and other small wine and food producers who the campaign will focus on during this challenging time. Their stories need telling and we know there will be people who want to help knowing that that buying directly from them will make a big difference.
How can you help?
Follow 'More Than a Good Drop' on Instagram @morethanagooddrop and Facebook https://www.facebook.com/morethanagooddrop and please share with your colleagues, family, friends and wider network so they can follow and support those most in need. If you're in need of wine, perhaps these are the producers you can buy from directly when you need to replenish supplies – who knows maybe you'll discover a new favourite.
To learn more about the extent of wine and food producers specifically impacted visit http://www.mastermindconsulting.com.au/musings/morethanagooddrop.