Chinese Glass Imports Face Anti-Dumping Duties
U.S. wineries begin re-thinking bottle supply chain as two American glass makers protest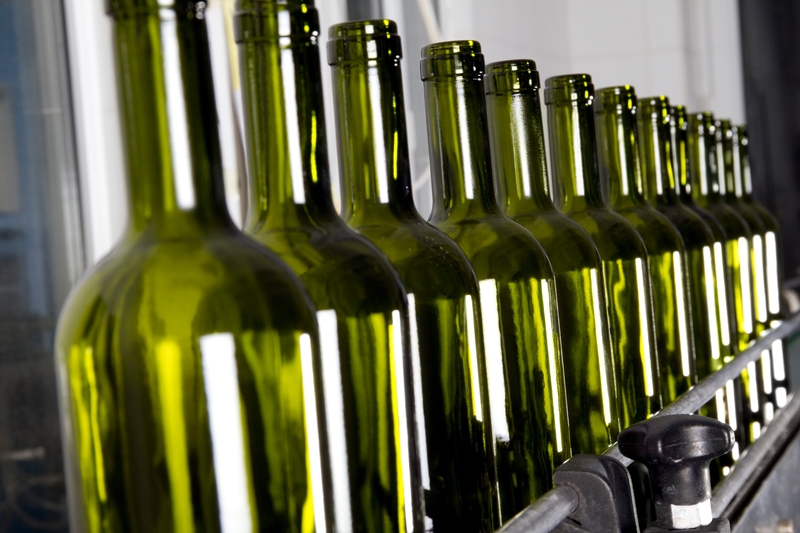 U.S. glass makers allege Chinese glass containers were imported at 40 percent to 256 percent less than fair value.
The U.S. International Trade Commission (ITC) has found "a reasonable indication" that Chinese glass manufacturers have illegally dumped glass containers in the U.S. market, according to a notice published in the Federal Register Monday. This has prompted the Department of Commerce to proceed with a further investigation into the matter to determine whether anti-dumping duties will be levied and how high they will be.
A petition filed by the American Glass Packaging Coalition on Sept. 25 initiated the investigation. The coalition alleged that the U.S. glass industry has been injured by imports of government-subsidized glass from China priced at less than fair value. The value of Chinese glass container imports was estimated at $371 million for 2018, according to the U.S. Department of Commerce.
The investigation could lead to countervailing duties and anti-dumping duties that would protect American glass manufacturers and raise the price of Chinese bottles used by many U.S. wineries and other industries. Some U.S. glass vendors and their customers currently using Chinese glass and those with plans to use it have begun making contingency plans.
Ardagh and Anchor Formed Coalition
The American Glass Packaging Coalition is an organization of producers of food and beverage glass containers in the U.S. whose members include Anchor Glass Container Corp. of Tampa, Fla., and Ardagh Glass Inc. of Chicago, two of the largest American glass producers, according to a spokesman for the coalition, attorney Daniel Pickard of the Wiley Rein firm in Washington, D.C. Gallo Glass, a California manufacturer that supplies bottles to E. & J. Gallo brands as well as others, did not join the coalition, Pickard said.
The coalition alleges Chinese glass was exported at prices that resulted in dumping margins ranging from 40 percent to 256 percent, according to the Commerce Department. The dumping margin is the difference between the normal value of a product and the export price.
Chinese glass has already been subject to a 25 percent tariff set by the Trump administration, but the current tariff provides little relief for domestic manufacturers "when Chinese producers are undercutting them by 200 percent," Pickard told Wine Business.
"I want to emphasize that there are literally thousands of employees in the U.S. glass container industry, and they have seen furnace shutdowns and layoffs over the last several years. Anti-dumping duties and countervailing duties will benefit the producers, their workers and their families," he said.
The investigation now goes to the Commerce Department to make a preliminary determination on the question of the Chinese government subsidizing Chinese glassmakers, after which importers of the glass will begin to make cash deposits toward expected duties, Pickard said. A preliminary determination on the dumping issue will come next, triggering more cash deposits.
Saxco International is one of the top three glass distributors serving the domestic wine industry, and could be one of the importers making deposits if duties are enacted. Sean Gallagher, Saxco's senior vice president and general manager of West Coast operations, said that Saxco does import Chinese glass, but that a majority of the company's sourcing is from locations other than China.
He declined to predict what effect the potential duties will have on Saxco's business or its customers' bottle supplies. "I am not saying that Chinese glass is going up yet. It's too early to call which way this thing is going to go. That said, we are working on plans to address every possibility."
Winery Re-works Glass Contracts
One winery executive watching the process is Pat Roney, CEO of Vintage Wine Estates (VWE). He estimated his company's use of Chinese glass at just 1 percent to 2 percent of the more than 5 million cases of glass it buys annually. He said he expects the effect on VWE's business to be minimal, but said his team is now re-working their contracts with glass suppliers to prepare for potential duties.
Roney said that representatives of two of the three biggest glass vendors to the wine industry told him they feel highly confident that the duty will be initiated in 2020. This could be as early as January 2020, but could be as late as March 2020, according to Roney's sources. "At this time there is no indication of what this duty increase will be, but is estimated to be between double digits to 800 percent."

The anti-dumping investigation comes at a time when U.S. glass manufacturers have seen a lot of consolidation and U.S. plant closings. Consolidation and the decrease in demand for beer bottles as beer consumption decreased were factors in numerous glass plant closings along with low-priced imports, according to industry observers with whom Wine Business spoke.
The president of bottle vendor Global Package, Erica Harrop, said that the root issue is that the U.S. doesn't have enough glass-making capacity to make up for the amount that's been coming from China. "The wine industry needs Chinese glass because there's not enough glass produced here to meet the demand."
Global Package has been importing Chinese bottles for 10 years, Harrop said, and it makes up about half her business, while European and Mexican glass comprise the rest. She said the anti-dumping investigation has two main negatives for her and her winery customers. "First, the prices are going to go up, because you are limiting the supply. But also it's lending a huge amount of uncertainty to everything."
Her customers are already uncertain about buying Chinese glass due to the tariffs, she said, and this adds another layer. "They will say, 'I am going to wait and see.' So I have no idea what to buy. How do I project? So I do not buy. I have reduced to a minimum what I am purchasing."
The Federal Register article on the ITC's determinations can be read here: https://www.federalregister.gov/documents/2019/11/18/2019-24858/glass-containers-from-china-determinations.