Winemaker Trials: Using Eclat Barrels to Achieve Varied Phenolic Levels and Sensory Characteristics in Willow Creek Chardonnay
Curious about the phenolic impact of ceramic toasted barrels versus hydro toasted barrels, winemaker Mark Welch decided to test both barrel's impacts on single-vineyard Chardonnay from the Willow Creek AVA. In this trial, Welch tests a Chardonnay aged in a blend of the two barrels against a Chardonnay aged exclusively in Eclat ceramic toasted barrel.
October 29, 2019
The following trial was submitted by Mark Welch, winemaker for Torch Cellars, and was presented at Wine Business Monthly's 2019 Innovation + Quality winemaking conference.
What are you working on in the vineyard or in your cellar? Submit your trials for the 2020 IQ conference, scheduled for February 27, 2020, at the Culinary Institute of America at Greystone. Join Welch and other leading winemakers in sharing the results of your trials to help advance our collective winemaking knowledge. This one-of-a-kind forum for ultra-premium wineries hopes to create a place for curious winemakers to build upon foundational knowledge in their pursuit of the highest quality wine. Learn more here.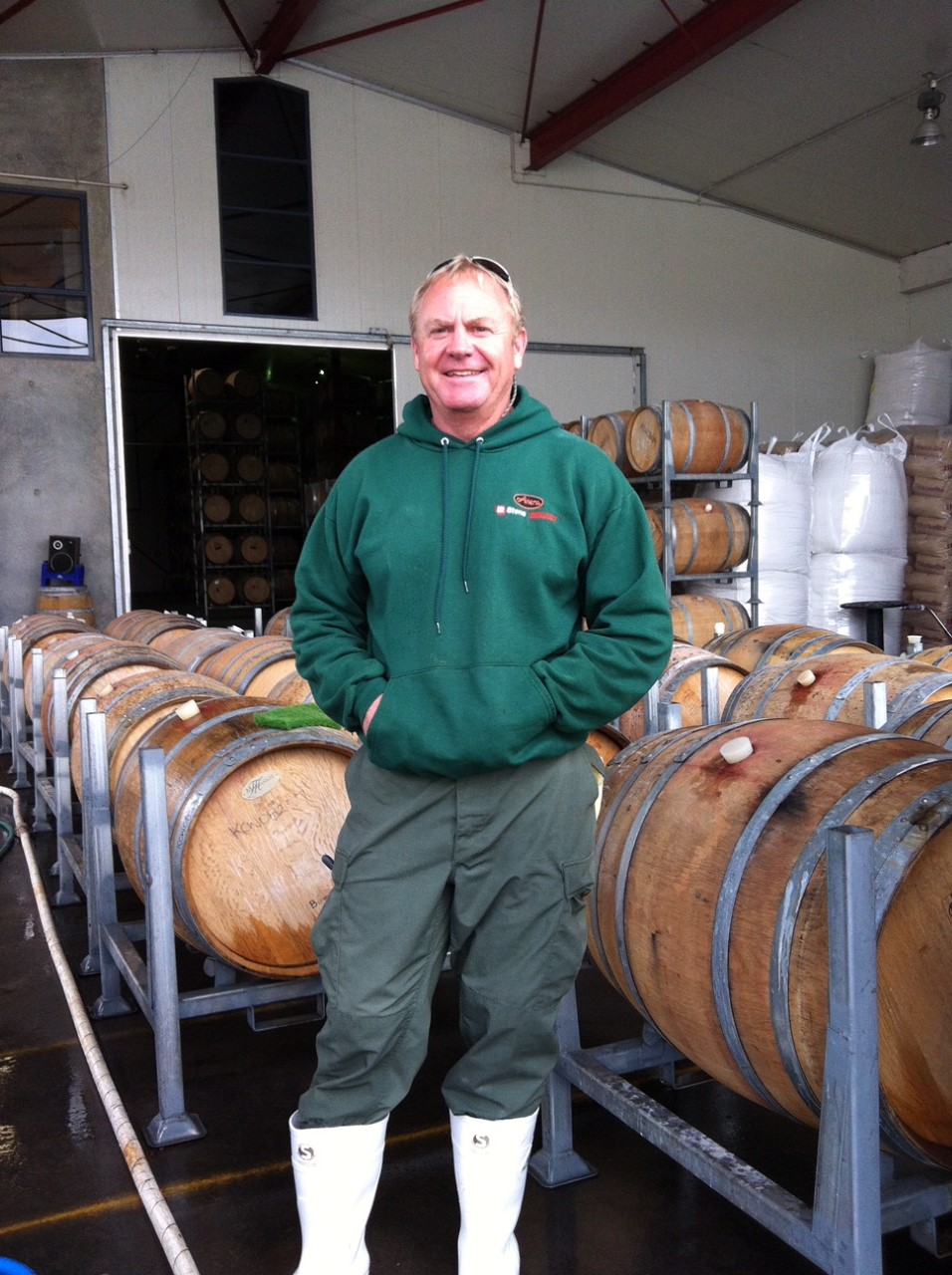 Why was it important for your to study the phenolics of Chardonnay? Was there a specific problem you were looking to solve or goal you wanted to achieve in your Chardonnay program?
I like Chardonnays and I was impressed with the Chardonnays from The Willow Creek AVA, especially wines made from Midnight Cellars Township vineyard designation. There was no specific problem I wanted to solve, rather, it was important for me to study the phenolics. I'd been enjoying the phenolic barrel profiles I was tasting and wanted to dive into the specifics a bit more.
Why were you interested, specifically, in measuring those phenolics after aging the wine in ceramic toasted and hydro toasted barrels? What was the question about varying toast processes that you were hoping to answer?
I was introduced to the hydro toasted barrels by another respected winemaker who thought my wines would benefit immensely from them and match well with my winemaking style. I wasn't sure how the hydro barrel would perform but was intrigued with the process and curious if one could differentiate between the two barrel types
Can you briefly describe how you set up the trial?
My original goal was to analyze the 2018 Chardonnay using the two barrel types. Unfortunately, I had blended the 2018 barrel types just prior to registering for the winemakers trial. So I decided to compare and contrast the 2017 and 2018: the 2017 was exclusive Eclat ceramic radiant long (CRL); the 2018 was a blend of both Eclat CRL and Eclat hydro barrels.
Were there any complications during the trial? If so, how did you address any problems that occurred?
There were no real complications to speak of. One barrel was a tad slower to finish fermentation, but no additional work was required.
What was your team's thought-process during the trial? Did they have any specific hypotheses or expectations regarding the experiment?
Based on the literature, the hydro barrels should express a more prolific fruit expression and less smoky characteristic. I was impressed with the CRL barrel from 2017 and was looking forward to the 2018 hydro barrel style knowing that, at some point, I would blend the two barrel types.
Can you briefly describe the results of the trial? What winemaking lessons did you learn?
If you compare the oak volatiles panels from 2017 versus 2018, the 2018 had higher levels (ug/L) in all categories. I would like to correlate the wine analysis with the oak volatiles.
Based on those results, do you intend to make any adjustments to your current Chardonnay program? Did you, personally, prefer one wine over the other? If so, why?
Chardonnay has the ability to age well: it's a complex wine that can be either buttery or crisp. In this trial I prefer the 2018, but it's still early. If I do incorporate any adjustments, it will be on the winemaking side—specifically monitoring the malolactic fermentation a bit more closely.
What were some of the comments from the team? Which wine did they prefer?
Initially, I had far more positive complements for the 2017. However, I just bottled the 2018 last month and the few winemakers that have tasted it prefer the 2018 over the 2017.
Do you plan to do a follow-up trial to re-test these results?
Yes I do plan to follow up and have already ordered my barrels for 2019 vintage. This coming harvest I plan to keep separate barrel samples and analyze independently.
---
About Innovation + Quality
Focused on innovations that advance wine quality, IQ draws more than 400 luxury andultra-premium winemakers from across the West Coast who join us in Napa Valley to discuss the bestmethods for producing the best wine. In 2020, we're putting an even greater focus on winemaker trials, with the opportunity for winemakers to submit lab trials or full-scale productionexperiments they are conducting and then pour the results for their peers at the show. Submit a trial for consideration.