Winemaker Trials: Using Leaf Pull to Increase Thiols in Sauvignon Blanc
Sauvignon Blanc is an uncommon variety in Oregon's Willamette Valley--so the wine studies program chair of Chemeketa Community College decided to lead his students in a study to discover how, if at all, leaf pull at fruit set can increase the fruit's aromatic compounds.
The Winemaker Trial is a monthly feature in Wine Business Monthly's print magazine. The following trial, submitted by Scott Dwyer, wine studies instructor at Chemeketa Community College, was featured in the WBM's July 2019 issue.
Have an experiment you want featured in the magazine? Submit your trial on the WBM IQ website.
Join us for the IQ 2020 conference February 27, 2020, at the Culinary Institute of America at Greystone.
IQ focuses on the latest innovations and best practices driving the advancement and quality of the world's finest wines.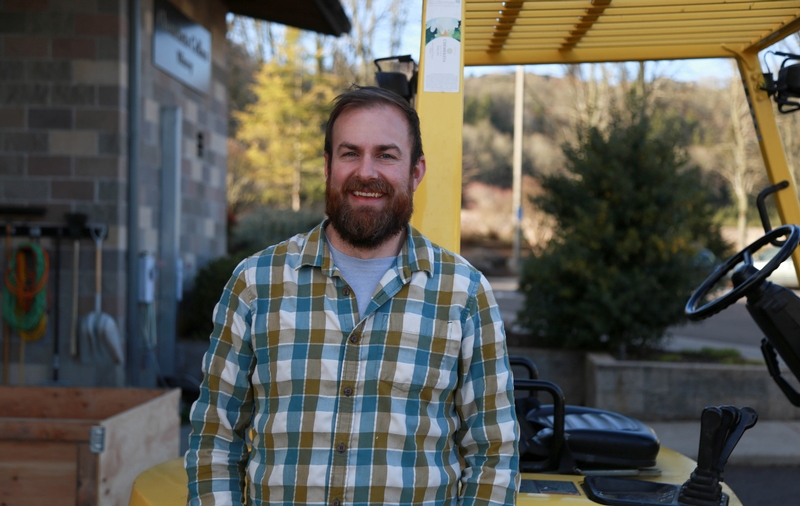 Scott Dwyer, wine studies program chair at Chemeketa Community College, was drawn to the wine industry after completing his graduate education at the University of Virginia. He worked for several years as the assistant winemaker at Pollak Vineyards in Greenwood, Virginia. During this time, he also became the research coordinator and co-founder of the Winemaker's Research Exchange, a wine research non-profit focused on promoting innovation and education in the wine industry. In 2016 he took on the roles of winemaking instructor and program chair for the Chemeketa Community College Wine Studies Program, located in the Willamette Valley.
Winery: Chemeketa Cellars
Objective: This trial measures the increase of thiol concentration levels in Sauvignon Blanc using heavy early leaf pull compared to standard practice.
Trial Description: Immediately following fruit set, every other row of four identical rows of Sauvignon Blanc (Musquè Clone 101-14 rootstock) was 100 percent hand-leaf pulled in the morning on the east side. Two rows had zero leaf pull throughout; though these rows were monitored for signs of disease and mildew pressure, neither presented during the growing season. The two lots were picked separately but identically on the same day into four 16A non-slotted macrobins (two trial, two control). Immediately following harvest, each bin was treated with 10mg/L SO2(l) and cooled overnight at 6° C. The following day each lot was pressed separately but identically with 50mg/L SO2(s) added to the press pan and transferred to separate 500L stainless steel tanks. The tanks were juice fined and cold settled (6° C) for 48 hours, after which they were racked into a different set of 500L stainless steel tanks. After 48 hours the temperature increased to 12° C and both tanks were inoculated with 20g/hL Excellence FTH yeast. After 36 hours, signs of fermentation were present and YAN was increased by 100mg N/L using DAP. Both lots were fermented dry and 8g/hL extralyse was added. Eleven days following extralyse, 35ppm SO2(l) was added and both tanks were moved to storage at 12° C. Both tanks have identical head space and were layered with inert gas (argon) once a week.
Lot 1: Control - No leaf pull
Lot 2: Trial - Leaf pull
Conclusion: Initial impressions are that thiols are higher in the control but seem to lean toward the "reductive thiols" rather than the boxwood/gooseberry component that is the goal. While the control may have more thiols in the true chemical sense, it may have less of the "right" ones.
Winemaker's Postmortem
Why were you interested in measuring thiol concentrations of grapes using heavy early leaf pull versus standard practices? Why did you choose to work with Sauvignon Blanc specifically?
Thiols, most specifically 3-Mercaptohexan-1-ol (3MH), 3-mercaptohexylacetate (3MHA) and 4-methyl-4-mercaptopentan-2-one (4MMP) are responsible for the aromas many people find desirable in certain styles of Sauvignon Blanc. Leaf pull is a commonly used method in many areas to increase the concentration of these compounds by increasing UV exposure and fruit zone temperature. In our 8-acre student vineyard, we have a small block of Sauvignon Blanc and wanted to investigate the downstream differences of leaf pulling versus non in our own vineyard.
Was there a problem you were looking to solve or a benefit you were hoping to achieve through this study?
There have been several previous studies showing heavy leaf pull at fruit set results in increased concentrations of these thiols. Sauvignon Blanc is not terribly common in the Willamette Valley, so in addition to being able to observe the effects of leaf pull on a finished wine, our goal was also to see if our results were similar to, or consistent with, previous experiments. If so, perhaps early and aggressive leaf pulling can be used as a tool to help increase thiol concentrations of Sauvignon Blanc throughout the Willamette Valley.
Can you explain what steps you took in setting up your trial?
In a single block (0.25 acres) with four identical rows of Sauvignon Blanc (Musque Clone 101-14 rootstock), every other row was 100 percent leaf pulled on the morning (east) side within and up to approximately 30cm above the fruit zone immediately following fruit set. The "control" rows were left as-is and monitored for signs of disease or mildew pressure, neither of which presented during this growing season.
What were some of the complications you encountered during the course of your trial? How did you address these issues?
The most challenging part of this experiment was ensuring that the two lots were treated identically following harvesting. Having completely equal treatments is difficult when exploring compounds that are extremely volatile. Luckily, I was working with a great team of people who went to painstaking lengths to ensure the experiment carried out according to plan.
What was the opinion of your team members with whom you worked on this trial?
As a class/team we were excited for this trial, both to work with Sauvignon Blanc and to reinforce the ever-important connection of the winery to the vineyard. The results were a little confusing, but both ended up being excellent wines, so no one was too disappointed.
Can you briefly describe the results of your trial? Did the outcome reflect your expectations?
The trial and control were very different throughout fermentation, but as time progressed they became more and more similar sensorially. From the standpoint of making an aromatic and thiol-rich Sauvignon Blanc, we were successful with both lots. From the standpoint of demonstrating leaf pull as a tool to increase thiols, we fell short. Our results didn't exactly align with our expectations, or previously published research on the subject. In fact, they were the opposite. (See below.)



Knowing what you know now, will you at all adjust your vineyard management or winemaking practices?
Since Sauvignon Blanc is not typical wine for us, I don't think these results will really alter our current program. If we considered making it in the future, I would still likely use leaf pull, as it has advantages beyond increasing thiol production.
What were some of the comments from your team members after the trial? Which wine did they prefer and why?
As we worked with the wine each day during fermentation, there were significant differences between the two lots. Though we couldn't comment on the concentration of thiols, as a group we very much preferred the "trial" whose profile was much heavier in what we presumed to be 3MHA (grapefruit passion fruit) as compared to the control whose profile appeared heavy in 4MMP (box tree). Once fermentation was complete, it became harder and harder to differentiate between the two samples. However, in a blind tasting of the finished wines a significant majority of participants identified the control as having higher concentrations of thiols, which was later confirmed through analysis.
A blind sensory panel (n=27) showed a statistically significant perception of increased aromatic intensity in the control wine as compared to the trial wine (p<0.01). On average, tasters reported increased green aromas in the trial as well as increased fruit intensity in the control, though laboratory testing showed <1.0 ng/L of 3-isobutyl-2-methoxypyrazine in both wines (ETS)
Do you plan to do a follow-up trial to re-test these results? If so, would you run the same test on the same grape, or try the same test on a different grape variety?
Yes, I think the same trial repeated with the same block across different growing seasons would be interesting in confirming or not confirming the outcomes of this trial. Additionally, repeated trials could eventually show a degree day/thiol correlation or define specific processing techniques that help to capture a greater concentration of thiols in finished wine.

About Innovation + Quality
Innovation + Quality (IQ) 2020 is the sixth annual forum for ultra-premium wineries focused on cutting-edge innovations that advance wine quality. In 2018, the conference expanded to two days in order to deliver more session content and winemaker trials, as well as networking and collaboration opportunities. This year's event takes place February 27, 2020 at the CIA @ Greystone.
Winemakers, submit your trials today for an opportunity to share your research with your colleagues during the 2020 event.
This event is produced by Wine Business Monthly, the leading print publication for the wine industry, in partnership with Napa Valley Vintners and the Napa County Farm Bureau. For more information, visit www.winebusinessiq.com.