Tips for Connecting to Wine Consumers with E-commerce
Experts discuss engaging and maintaining online client base
Napa Calif. — "Nearly half of all e-commerce sales go through Amazon, and that's five percent of overall retail spent," said Jeff Carroll, product director of Avalara.
Carroll was moderating a Wine Industry Technology Symposium session entitled, "E-Commerce for the Modern Winery."

Some call it the retail apocalypse, while others refer to it as the Amazon effect: "Brands and stores are going out of business on an almost daily basis," Carroll said.
E-commerce has become increasingly important for retailers across the board, yet winery websites are "not up to snuff. They're not 'Amazon' enough," panelist Ingrid Cheng, senior DTC marketing manager for Treasury Wine Estates, said.
"I think of my website as a virtual tasting room. When was the last time you went to a website without the intention to do something?" Cheng asked. Customers approach a business's site with a purpose: book a visit, buy a wine, sign up for an email, she said.
Cheng said focusing on a site's navigation is one of the easiest and most effective ways to get consumers to become regular visitors to the virtual tasting room."The path to purchase should be optimized," she said.
Camille Guimaraes, marketing manager for Bundschu Company offered tips for cleaning up a winery's website. She advised setting up both short- and long-term goals:
30 days to "tidy:" Improve upon your existing website using the tools you already have—optimize the search function, make product descriptions clearer, create more streamlined pathways to the shopping cart.

90 days for a "deep cleaning:" Gather data and create heat maps to identify problems—conversions, social media channel effectiveness, marketing email open rates.

Six to 12-month to begin a "new construction:" Do you need a new website, a new platform or other tools so strongly that you'll need to budget for those costs within the next year?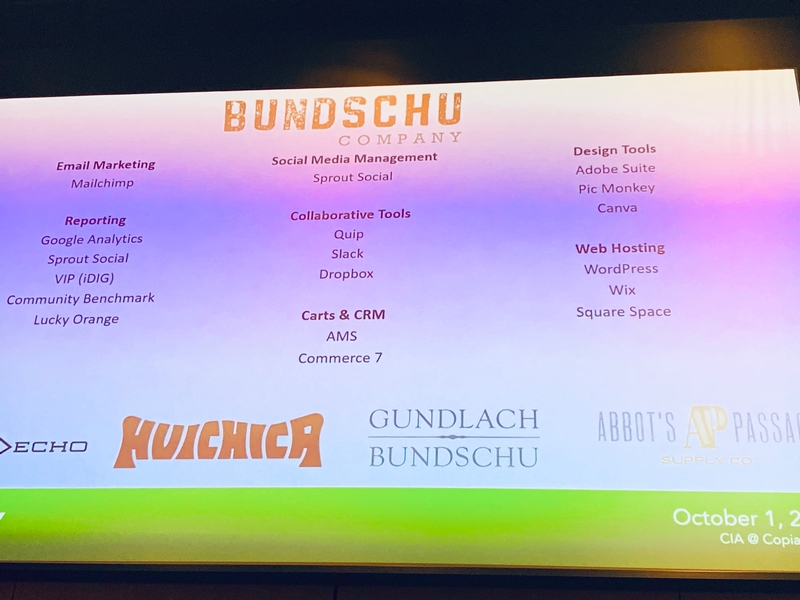 Guimaraes showed a slide of all the tools Gundlach Bundschu currently uses in their online space and admitted that this is a constant rotation, as the winery's needs change and technology evolves.
Complying with the Americans with Disability Act
Complying with the Americans with Disability Act (ADA) means making sites accessible to those who are visually or audibly impaired. There's been an increase in lawsuits targeting small businesses (including wineries) whose websites are not ADA compliant.
"You wouldn't ever think of building a tasting room without an accessibility ramp," Cheng said. A winery website should be no different. To be ADA compliant a website needs to include such assistive technology as keyboard navigation, alternative text/screen readers and closed captioning on any visual media, among many others.
Guimaraes said opening up accessibility to the differently abled not only opens up a broader potential client base, but assists current consumers—perhaps those that are aging or dealing with health issues that may impede their ability to navigate the online sphere.
For a quick guide on how to become ADA compliant, Carroll pointed the audience to WineDirect's Web Accessibility FAQ page.
Gathering and Using Applicable Data

Getting new digital customers in the first place is key. Cheng and Guimaraes advised the wine industry audience to "pick and choose" what their specific goals are. "Use data to measure what is meaningful to you and that you can move (improve upon)," Guimaraes said.
"Your current and future engagement strategies should dictate the type of data you aim to collect," Melissa Lynch, DTC and e-commerce expert with Boisett Collection said.
Lynch led a "Strategy in Marketing" session focused on finding and using effective consumer data. The main takeaway: you only have to ask the customer to find the data you're looking for.
Whether looking to capture consumers via social media, an email campaign or a walk-in visit, the key is to gather as much information as possible during that point of contact. Trevor Terrill, assistant marketing manager of John Anthony Family of Wines, said this can be as simple as offering free WiFi in the tasting room—with an email log-in requirement.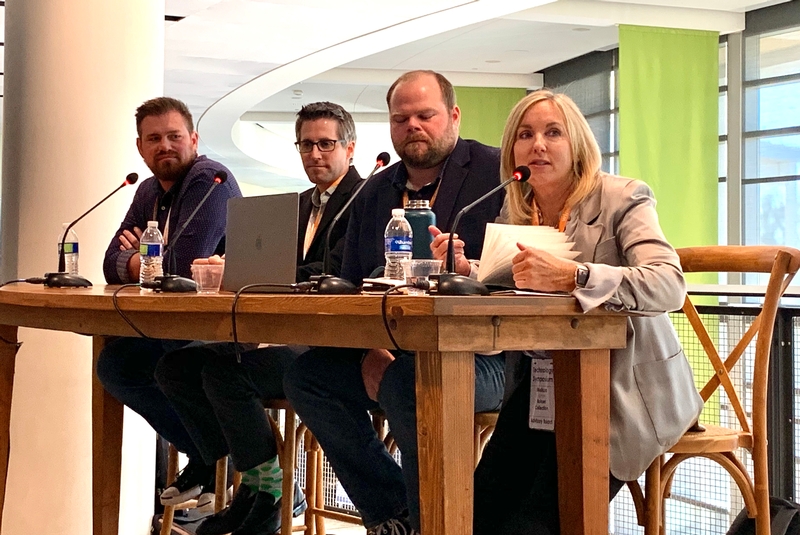 Left to Right: Chris Conover, Huneeus Vintners; Chris Grossman, Chateau Montelena, Trevor Terrill, John Anthony Family of Wines; Melissa Lynch, Boisset Collection
All panelists agreed that the best time to collect consumer information on-site in the winery or tasting room is at the point-of-purchase, when staff can immediately enter details into a POS system. A few suggested offering monetary incentives to staff who can then convert those customers into email opt-in subscribers (or better yet, wine club members).
Taking time to gather customer information isn't always a possibility. Terrill said JaM's downtown Napa tasting room turns into a music venue in the evening, so waitstaff doesn't have the time or opportunity to provide the one-on-one attention they would during the day, limiting the opportunity to capture customer information. A quick WiFi sign up, however, means the winery now has access to future contact with those consumers.

Other data collection strategies include online reservation systems, social media (contests and giveaways) and the winery website.
Chris Grossman, DTC operations manager for Chateau Montelena said if you're just collecting emails, you're missing out on other ways to engage. "Birthdays--if you can get their birthdays that can help with targeted marketing," he said.

Grossman showed an example of two e-mail blasts advertising the same wine—one intended for their frequent purchasers and one specifically aimed at the Millennial cohort who haven't, or don't regularly, buy wines. Grossman said the winery saw a jump in sales following those two targeted blasts.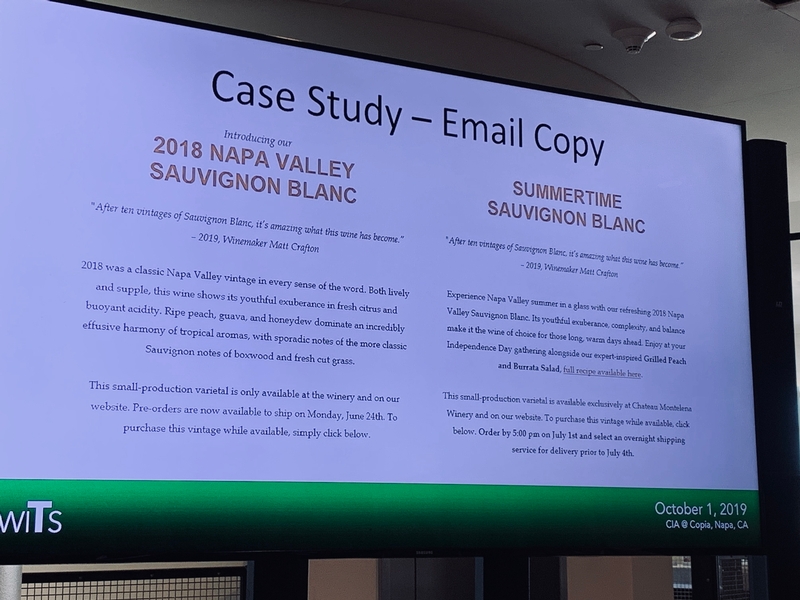 Chateau Montelena target e-mail case study
Panelists discussed the importance of email workflow automations (such as MailChimp): they're efficient, ensuring consistency of timing of messages; can be tailored as specific as need-be, from the wording of the body of the email to the suggested product links at the bottom; are customer-responsive, collecting data on who opens what, when and where they navigate from that email.
They stressed that one can't try to create something—such as an email or social media campaign, or even a functioning website—without the raw material: data.

Terrill recommended continuously reviewing results (engagement, traffic, sales) and adjusting, depending on how consumers are engaging.
"Remember those data points...represent a person," Terrill said. "They have wants and needs—don't blanket market everyone. There's a person on the other end. Just like you know that phone number is associated with your buddy, treat customers the same way."