Data Visualization for Better Decision Making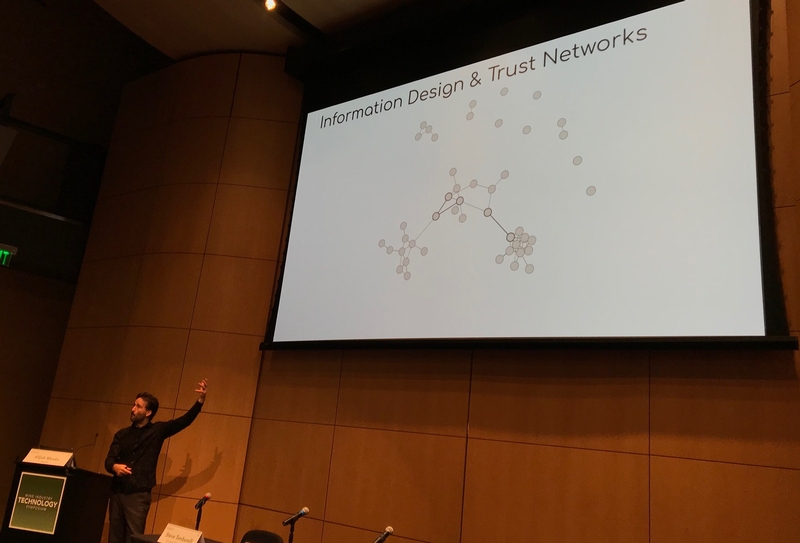 Elijah Meeks, data visualization engineer at Apple, at the Wine Industry Technology Symposium

"Data visualization should enable not constraint," said Elijah Meeks, data visualization engineer at Apple.
It is also no simple proposition. Data visualization is all about helping people make better decisions, Meeks said Tuesday in his keynote address at Wine Business Monthly's Wine Industry Technology Symposium held at the CIA at Copia. It enhances data literacy, reinforces what is important to a company and frames future hypotheses by making numbers and points relevant and human focused, Meeks added.

Even making something as simple as a bar chart is taking part "in a very complicated interplay between human being and data and organizational goals," Meeks said. "You have to take it seriously--or the other company that is taking it seriously is going to eat your lunch."

Data visualization is not only about data access, Meeks said. "If you optimize only for data access you end up with tools that easily plug into the data set and have very robust low level representations of most common types of data, you get a very generic view into your data. And that's great for getting a very generic sense of what your data can do for you. But if you want to dive deeper, then you're going to have tools and techniques that go deeper than this."

Silicon Valley businesses use style guides to determine which charts and colors to use given a set of data. One key is choosing the metrics to use and present them in a way that resonate with a given audience.

What makes a great metric? Great metrics capture the goal of the business, be it sales, page views or customer satisfaction, he said.

"There is not a right metric or a wrong metric. Your metrics determine what your organizational goals are. And the metrics are also deeply tied to the kind of visual forms you use to represent them," Meeks said.

"You have to be thoughtful about this," he said during his presentation.

Data visualization should enable a given audience. "But to do that takes a lot of work," Meeks said.

The one-day Wine Technology Symposium dovetails with Wine Business Monthly's Wine Industry Financial Symposium, which continues today, Oct. 2 at the CIA at Copia.