Napa County Farm Bureau to Oppose Cannabis Initiative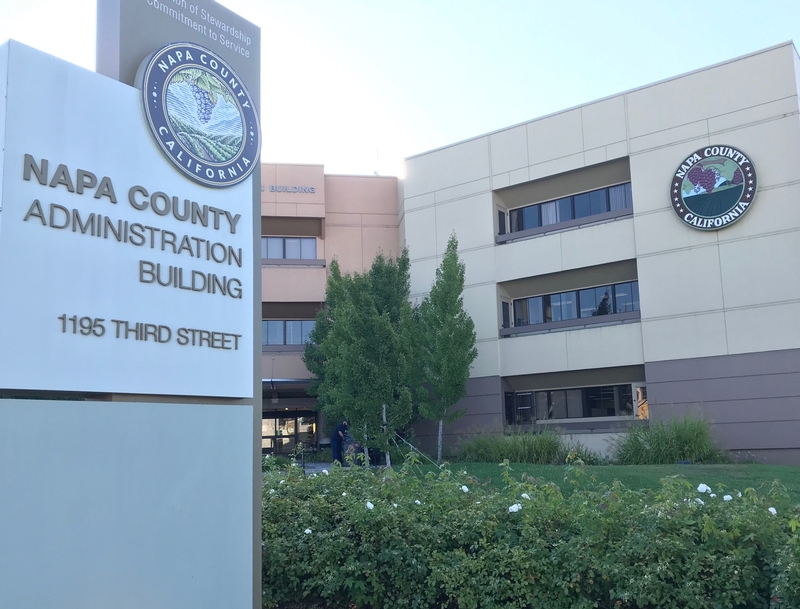 The Napa County Farm Bureau plans to fight an initiative to allow the cultivation of commercial cannabis in unincorporated areas, citing a potential threat to the wine industry.

The Farm Bureau on Friday announced it will launch a political campaign and raise money to defeat the initiative known as Measure J slated to be on the March 3, 2020, ballot.

Ryan Klobas, chief executive officer of the Napa County Farm Bureau, on Friday said the Farm Bureau plans to educate voters about the initiative which would re-define agriculture in Napa County to include cannabis.

The initiative is "fraught with a lot of unintended consequences," Klobas said.

Political consultant Robert "Rob" Muelrath will run the campaign.

Michele Benvenuto, executive director of Winegrowers of Napa County, also voiced opposition. Her organization's members have voted to oppose the initiative, she said.

Measure J would allow the cultivation of up to 1 acre of cannabis on a parcel of at least 10 acres in unincorporated areas zoned agricultural preserve and agricultural watershed. It would impose setbacks on school and residences and prohibit cultivation on winery properties. It would also impose a tax on commercial cannabis of $1 per square foot on plants grown outdoor to $2 per square foot on cannabis grown using artificial lighting.

The Board of Supervisors on Aug. 20 faced two choices after reviewing a study of the initiative: adopt an ordinance with the provisions included in the initiative or place the measure on the March 3, 2020, ballot. The supervisors unanimously chose the latter.

Concerns raised on Aug. 20 included odor from cannabis grows, insufficient setbacks, potential litigation if vineyard pesticides drift into cannabis operations, and the specter that vineyards could be pulled to plant cannabis, a more valuable crop.

The cultivation of cannabis could generate $760,000 to $1.52 million in tax revenues annually, according to the report presented to the Board of Supervisors. However, these revenues could be offset by the cost of law enforcement and code enforcement. Cannabis could be cultivated commercially under Measure J on about 660 parcels in Napa County totaling nearly about 71,720 acres, according to the report.

The "single biggest impact" of the initiative is the "loss of local control," said Mark Lovelace, a consultant with HdL Companies and former Humboldt County supervisor, during his presentation.

Board of Supervisors Chairman Ryan Gregory said he could not support an ordinance.

"Our only choice today, I think, is to put it on the ballot," Gregory said.

Klobas and other Farm Bureau members spoke against the initiative before the Napa County Board of Supervisors on Aug. 20. Peter Nissen, a past Farm Bureau president, said a Santa Barbara vintner threatened with a lawsuit by a cannabis grower over a spraying issue.

Eric Sklar, co-founder and a former owner of Alpha Omega Winery, has spearheaded the initiative to allow commercial cannabis cultivation in Napa County. He welcomed Aug. 20 discussion on cannabis even though the Board of Supervisors were not going to approve a commercial cannabis ordinance that day.

"This is a very happy day for me," Sklar told the supervisors. "The reason I'm happy is because we're having a dialogue after 2 ½ or more years about the substance of it," he said. "It is a good day for the county."

Sklar said photographs that showed 100-foot long hoop houses should not have been included in the report submitted to the Board of Supervisors, calling them misleading. Hoop houses would only be used for a short period of time when the plants germinate. Sklar also said there are no odors from cannabis 10 months a year. He objected to other conclusions in the report including the maximum estimated tax revenues which he said should be $2.87 million instead of $1.52 million.

The group has until Dec. 5 to withdraw its initiative, Sklar said at a previous meeting after a sufficient number of signatures had been collected to place the initiative on the March 2020 ballot.

On Aug. 20, Sklar and other Representatives of the Napa Valley Cannabis Association told the supervisors they still want to work with the board of supervisors on a cannabis ordinance.

"I think we can coexist. We just need to work together," Napa Valley Cannabis Association member Grant Babbitt told the board.