Pregnancy Discrimination Case against The French Laundry Goes to the Jury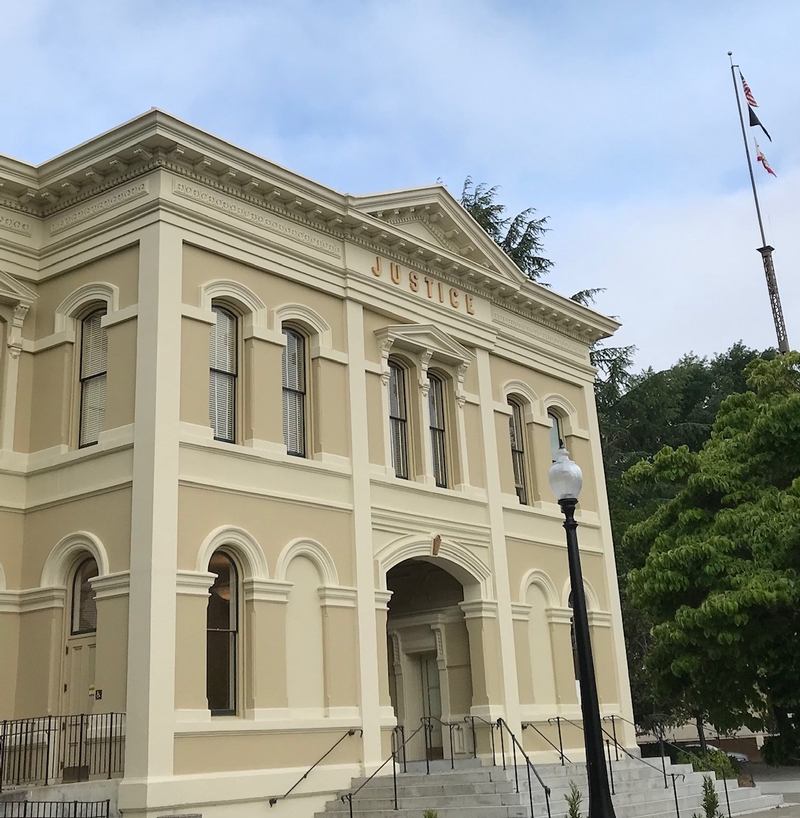 The pregnancy discrimination case a former employee brought against The French Laundry and Chef Thomas Keller is in the hands of a jury in Napa.

Vanessa Scott-Allen, 28, alleged she was illegally denied in 2016 a transfer from Per Se in New York to The French Laundry because she was pregnant. Scott-Allen later that year filed a $5 million lawsuit in Napa County Superior Court in lost wages and damages, alleging fraud and pregnancy discrimination and other allegations.

Attorney Dustin Collier said Monday in closing arguments that managers with the Thomas Keller Restaurant Group allegedly committed fraud and discriminated against Scott-Allen when they denied his client a transfer from Per Se to The French Laundry. Keller is liable for their actions, he said.

But Michael Laurenson, an attorney for Keller and his company, countered it was a case of miscommunication, adding that's not illegal or discriminatory. The case was "unique," he said. Scott-Allen should take responsibility for the role she played in the miscommunication, he said.

The managers at Thomas Keller Group understood Scott-Allen was moving to California anyway, he said.
In 2016, Scott-Allen was a captain – or head waiter - at Per Se when she asked for a transfer to The French Laundry shortly after a family visit to California. She had seen numerous employees transfer to The French Laundry during her tenure at Per Se, Collier said.

During her visit to the Golden State, Scott-Allen asked and was invited to observe a shift at The French Laundry.

French Laundry Manager Michael Minnillo introduced her to the staff before the shift started. He later told Scott-Allen "'We would love to have you' or words to that effect," according to the complaint and court testimony.

She then learned she was pregnant.

Scott-Allen, who informed Per Se of her pregnancy, discussed the transfer in a conference phone call in February 2016 with Minnillo and then Per Se manager Antonio Begonja. They set her start date on April 1, she said in court. A few days later, Minnillo and Begonja discussed her pregnancy.

In March 2016, Scott-Allen was asked to resign from Per Se before she left the restaurant.

Sam Calderbank, who was then assistant manager at Per Se and is now Thomas Keller's director of operations for the East Coast, said he asked her to sign the document because he did not know when her last day was.

But Collier said no other employee had had to sign a resignation letter to transfer. The resignation left her with no health benefits in her second trimester, according to court testimony.

Had Scott-Allen stayed at Per Se, she would have been the first pregnant captain, Collier said.

Minnillo, who is named in the lawsuit, and Julie Secviar, director of human resources for the Thomas Keller Restaurant Group, set up a sham interview for April 4 to stem off a lawsuit, Scott-Allen's attorneys said in court. Two other managers attended the meeting. A few days later, Minnillo told Scott-Allen there was no job for her at The French Laundry.

About 10 days later, Scott-Allen was hired at Meadowood, where she worked three years with less pay, according to court testimony. During her tenure at Meadowood, she had two children. Scott-Allen now lives in Austin, Texas.

Nine members of the jury – seven women and five men – have to agree to reach a verdict in the civil case.