Supreme Court affirms Sixth Circuit's ruling Striking Tennessee's Residency Requirement
June 26, 2019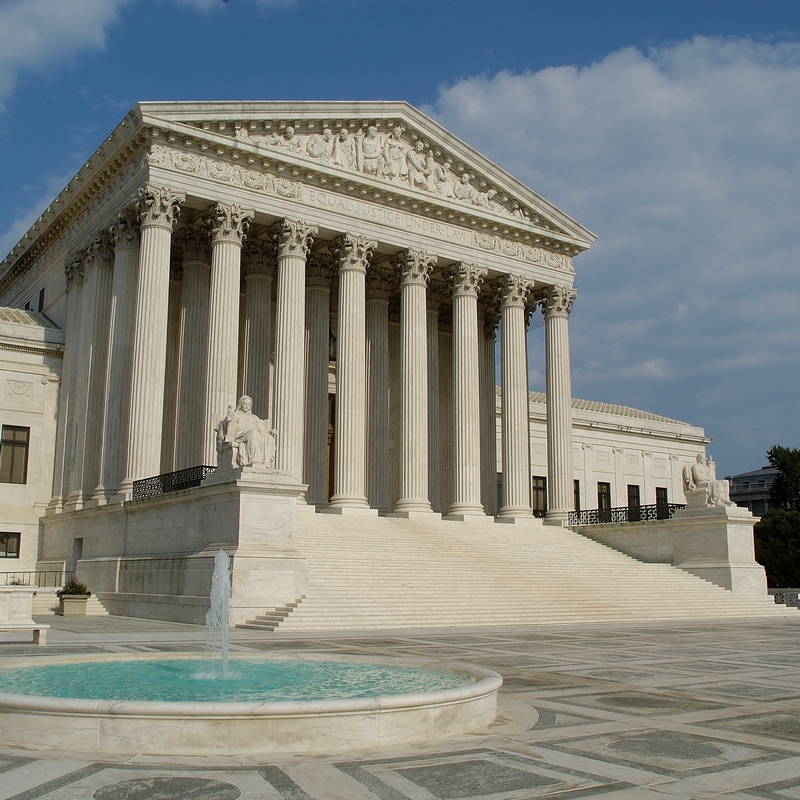 Photo: Collection of the Supreme Court of the United States

In what was seen by many as the biggest legal case involving wine since Granholm v. Heald in 2005, the U.S. Supreme Court today has issued its decision in Tennessee Wine and Spirits Retailers Assn. v. Thomas.
The decision, by 7-2 affirms the Sixth Circuit's ruling striking Tennessee's residency requirement.
The court ruled that "The provision expressly discriminates against nonresidents and has at best a highly attenuated relationship to public health or safety."
"Because Tennessee's 2-year residency requirement for retail license applicants blatantly favors the State's residents and has little relationship to public health and safety, it is unconstitutional," the court wrote.
Justice Gorsuch wrote a dissenting opinion saying the 21st Amendment "embodied a classically federal compromise: Nationwide prohibition ended, but States gained broad discretion to calibrate alcohol regulations to local preferences," and that "under the terms of this compromise, Tennessee's law imposing a two-year residency requirement on those who seek to sell liquor within its jurisdiction would seem perfectly permissible."
Check back here later for updates and analysis.
The question before the U.S. Supreme Court was whether or not Tennessee law that imposes residency requirements on out-of-state retailers legal. It was a rare foray of the court into the 21st Amendment.
Tennessee law require a business or corporation officer to be a Tennessee resident for at least two years in order to apply for a permit and another 10 years to renew it.

Neither Total Wine, a nationwide wine and liquor chain headquartered in Bethesda, Maryland, or Kimbrough Fine Wine and Spirits, a store owned by Doug and Mary Ketchum, a couple originally from Utah, met the residency requirements when they applied for their license in 2016.

The plaintiff, Tennessee Wine and Spirits Retailers Association, represents more than 500 independent liquor store owners in Tennessee. Its position was that the Tennessee's residency requirement imposed on businesses and individuals seeking a liquor license in The Volunteer State was constitutional.

The trade association was appealing a U.S. Court of Appeals for the 6th Circuit ruling that had found these residency requirements violated the commerce dormant clause and were unconstitutional. Total Wine opened its store in June 2018 in Knoxville, Tenn. The Ketchums wanted to buy an existing store, Kimbrough Fine Wine and Spirits in Memphis, Tenn.

State alcohol officials had gone to court to seek a ruling on the state residency law after Tennessee Wine and Spirits Retailers Association threatened litigation when it learned that Total Wine and Kimbrough's Tennessee liquor licenses were pending. Total Wine and Kimbrough also had indicated they would sue if they were denied their liquor license.

The case raised a number of questions, including whether or not the US Supreme Court would broaden their ruling beyond the residency questions.

Would the Supreme Court decision allow Direct-to-Consumer wine shipments from out-of-state retailers?
After all, the 2005 ruling in Granholm v Heald allowed wineries to ship directly to households nationwide. In that case, the Supreme Court ruled that states under the Commerce Clause could not discriminate against out-of-state producers.
Shay Dvoretzky, the attorney representing the Tennessee Wine and Spirits Retailers Association argued before the Supreme Court in January that the 21st Amendment that ended Prohibition gives states the right to override interstate commerce provisions.

Would repealing the decision give the green light to Amazon to sell wine nationwide? Justice Neil Gorsuch hinted to that. "But isn't the next business model just to --- to try and operate as the Amazon of --- of liquor?," Gorsuch asked.

Carter Phillips, attorney for Total Wine, responded no. He said his client operates on a "brick-and mortar business model that says we're perfectly comfortable operating within the sphere of regulation that the state imposes on every in-state operator. And all we are seeking to have is not to be discriminated against."

Justice Ruth Bader Ginsburg was recovering from lung cancer surgery and did not take part in oral arguments in January.

The prior court cases' defendant was Clayton Byrd, the former executive director of the Tennessee Alcohol Beverage Commission.