Wines of Chile Hosts Trade Seminar in New Orleans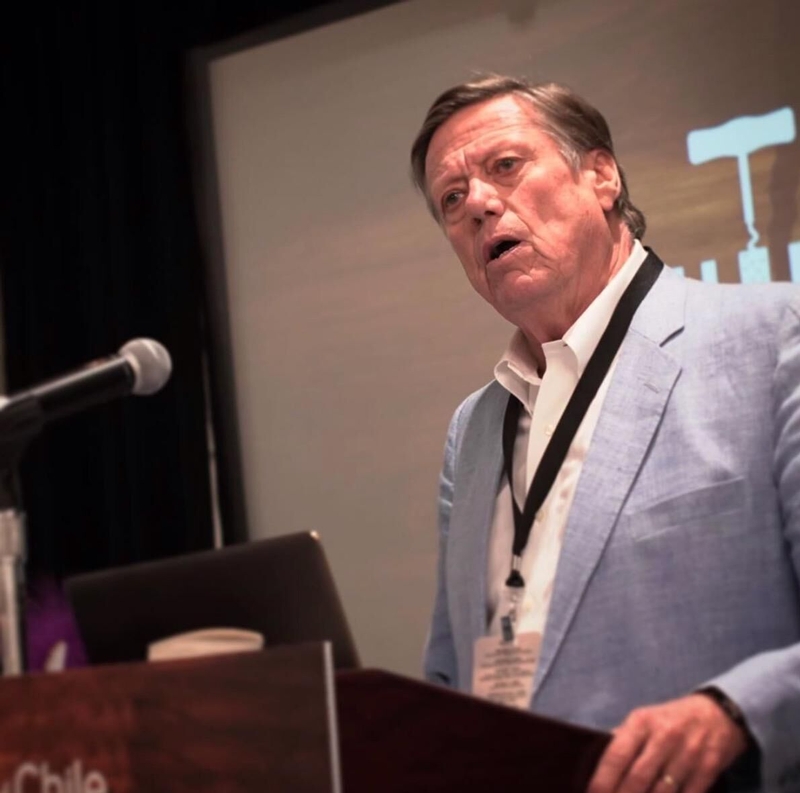 Aurelio Montes, photo courtesty of Wines of Chile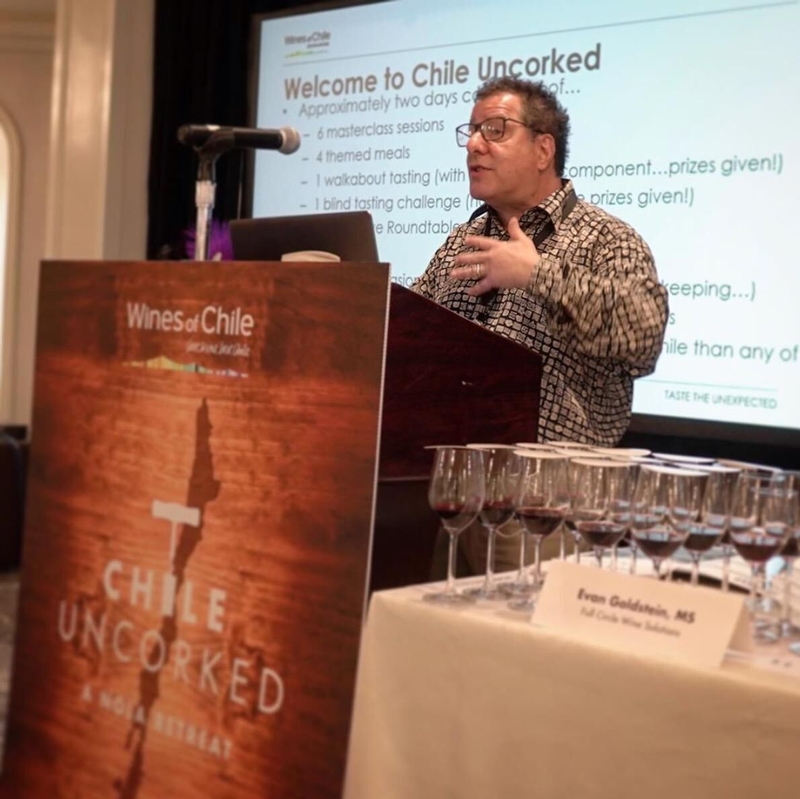 Evan Goldstein, photo courtesy of Wines of Chile
Wines of Chile invited dozens of sommeliers and a few retail wine buyers to New Orleans last week.
Chilean wine sales have been in a bewildering downward cycle in the U.S., dropping 19.9 percent since 2014, according to World's Top Exports. Argentina, Australia and Germany have also seen their exports to the U.S. drop by more than 15 percent over the same period.
But the drop may be most perplexing for Chile. The country's wine is better than ever, the quality/price ratio remains high, and the wines have become more interesting as new areas of the country have been planted and areas with century-old vines have been rediscovered.
"One of the things that is affecting us is the tremendous success of California," said Aurelio Montes, owner of Viña Montes and president of Wines of Chile. "In the $15 to $20 price range you can find a wide variety of wines from California. They're hitting the category very hard and people in the United States are loyal to California. They have developed a style that appeals to people: easy drinking, velvety soft, with residual sugar. They are taking a big piece of the market in that price range from Chile, especially with millennials."
To try to claw back U.S. market share, Chile needs the attention of the wine trade. But that's a challenge because so does everybody else. Chile is only the 7th largest source of U.S. imports. The top three -- France, Italy and upstart New Zealand -- are thriving, with double-digit growth. Spain is growing. Number eight on the list, Portugal, is up 23 percent. Everybody wants the attention of the same few gatekeepers. So how to get it?
Hence the invitation to a three-day seminar in New Orleans, known for its great food and fun.
"New Orleans is an attractive destination," Montes said. "We want people to come. New York is overused. So is San Francisco. We chose a destination that would be attractive for all of you. We wanted you here."
Once there, the event, run by Evan Goldstein's Full Circle Wine Solutions, was intense. Over three days, 192 wines were poured, almost all in sit-down tastings with the winemaker or export director there to speak about the wine. Meals were no different. At each lunch and dinner, nine to 12 wines were poured and discussed in order. Wine buyers came away knowing more about everything from Chile's Cabernet Sauvignon to País.
The ebullient Madeline Puckett, founder of Wine Folly, did some of the presenting at meals and impressed the crowd by winning the blind-tasting challenge, beating all of the Chilean winemakers and importers present. Goldstein, Patricio Tapia from Wine & Spirits Magazine, Cathy Huyghe of Enolytics and Sandy Block MW of Legal Sea Foods also presented wines.
Just four brands -- Santa Rita, Concha y Toro, San Pedro Tarapaca and Valdivieso -- control 86 percent of Chile's domestic market and 55 percent of the U.S. market for Chilean wine. That is an issue for Chile's wine image. For this event, 32 wineries were represented, including many interesting mid-size wineries like Bouchon and Casa Silva. But the small winery organization MOVI was not represented, an interesting decision at an event mostly for sommeliers.
Two sommeliers who did not previously carry much or any Chilean wine on their lists said the event made an impression on them.
"For six years I've been working in high-end restaurants solely working with French wine," said Chris Dooley, a sommelier at Eleven Madison Park in New York. "I haven't had much Chilean wine for seven years so to see this evolution is really eye-opening. Chilean Cabernet, it's more like freshness and leanness. I used to think just pyrazines, pyrazines, pyrazines. But now I see it differently. I think there's a spot for it. The cool-climate Syrahs are terrific. And the País -- I love those lighter reds that are chuggable. We always pour Beaujolais or something similar to Beaujolais. Those Países, I thought, we could drink this all day. Those are something that's great and unique to Chile."
Charlie Berg, wine director at The Inn at Dos Brisas in Texas, said Chilean wine faces a challenge similar to that faced by Terry Thiese and Rudi Wiest when they tried to convince the American wine trade that German wine was not just Blue Nun.
"I think it's going to have to come up through the hand-sell work of the sommeliers," Berg said. "For years Chilean wines have been successful in the supermarket niche. That is an uphill battle to shed. What I've tasted in this event is a lot of beautiful wines connected to the earth. But there's a lot of inertia to overcome."