Round 2 on Legislation for Labeling Texas Appellation Wines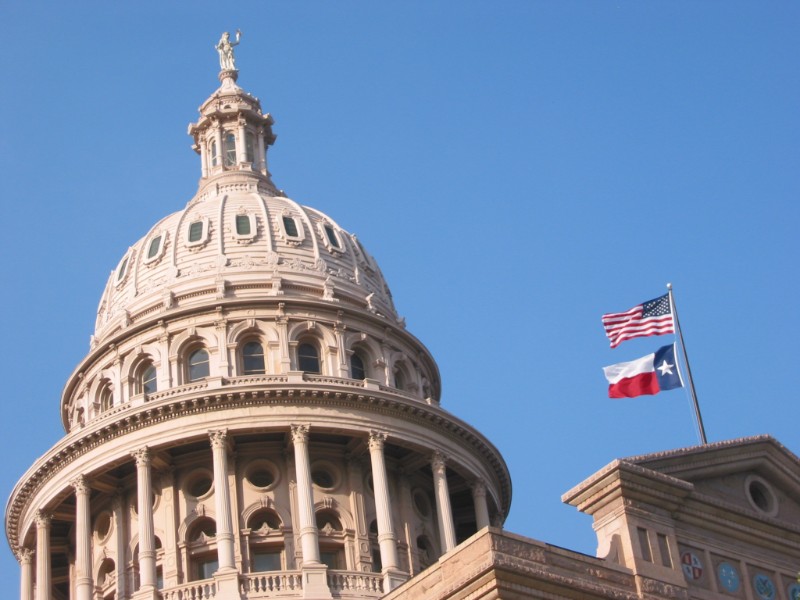 Two years ago, a small group of Texas wineries found a legislator who was willing to introduce a bill in the Texas House of Representatives that would require all wines with a Texas appellation to contain 100 percent Texas-grown grapes. The bill never moved out of committee.
Legislation similar to the 2017 bill was introduced on March 14 by Representative John Keumpel (R, District 44) at the behest of those wineries, now organized as the Texas Wine Growers. House Bill 4233, sometimes referred to as the 100 percent Texas Wine Labeling Bill, includes the requirement that all wines labeled as "Texas" be made 100 percent from Texas-grown grapes. It also contains a new provision for a five-year phase-in period of the 100 percent requirement.
On April 16, the Texas House of Representatives Licensing and Administrative Procedures Committee, chaired by Representative Tracy King (D, District 80), held a hearing to listen to testimony on House Bill 4233, The committee hearing began at 8:00 a.m. with an agenda of more than 20 bills scheduled for discussion and testimony; the 45 minutes allotted to HB 4233 did not begin until early evening.
Paul Bonarrigo, owner of Messina Hof Wine Cellars in Bryan, TX and president of the Texas Wine Grape Growers Association (TWGGA), told Wine Business Monthly, "The chairman [of the committee] made clear he didn't want to have 15 people testify on each side, just four or five." Bonarrigo, whose winery produces 200,000 gallons of 100% Texas wine annually, spoke in opposition to the bill, as did the following:
Mark Hyman, president and CEO of Llano Estacado Winery in Lubbock, which produces 170,000 cases per year (according to Wines Vines Analytics);
Brian Heath, owner of Grape Creek Vineyard in Fredricksburg and head of an advocacy group for Texas wine, presented letters from the largest grower and the largest winery in Texas, both of whom opposed the legislation;
Jennifer McInnis, general manager of Bending Branch Winery in Comfort;
Stephen Morgan, owner of Saddlehorn Winery, which produces 3,000 cases of wine per year in Bellaire (half way between Houston and Austin), spoke about the challenges a small winery faces in getting grapes from the Texas High Plains region.
Speaking in favor of HB 4233 were:
Chris Brundrett, vice president and winemaker of William Chris Vineyards in Hye, TX and one of the organizers of the Texas Wine Growers;
Andrew Timmons, owner of Lost Draw Cellars in Fredricksburg;
Doug Lewis, owner and winemaker of Lewis Wines in Johnson City;
Carl Money, owner of Pontotoc Vineyard in Fredricksburg; and
John James Maldonado, from Hops and Vines Distributing in San Antonio.
After the hearing, it appears that House Bill 4233 is "on hold." Bonarrigo commented that he was told to "give it about a week for more feedback, then we'll decide on whether to send it to the floor." He also noted that the committee appeared not to be aware of the complexity of the issue and would like the industry to resolve the issue internally before returning with any legislation.
The Texas Wine Industry

According to Wines Vines Analytics, Texas has 362 active wineries and produced 1,800,000 cases of wine in 2018. Only four states – California, Oregon, Washington, and New York – have more wineries and produce more wine. Texas wineries currently follow the federal law requiring that all wines with a Texas appellation on the label must contain 75% grapes grown in Texas, which allows wineries to make adjustments for grape shortages and adverse weather conditions. The total economic impact of the wine industry in Texas was $13.1 Billion according to the 2017 Economic Impact Report released by WineAmerica.
Vineyards in Texas are located in five regions. The High Plains region grows 60% of the grapes in the state and includes two American Viticultural Areas (AVAs): the Texas High Plains AVA and Texoma AVA. The North Texas region near Dallas/Fort Worth has 60 wineries and 63 vineyards that are members of the Texas Wine Grape Growers Association, while the Gulf Coast region has 26 winery members. The Hill Country region west of Austin has 60 winery members in TWGGA and three AVAs: Bell Mountain AVA, Frericksburg AVA and Texas Hill Country AVA. The oldest winery in Texas, Val Verde Winery which dates to 1883, is located in West Texas, a region with three AVAS: Escondido Valley AVA, Mesilla Valley AVA, and the Texas Davis Mountains AVA.
Given the geographic diversity of the state, it is not surprising that Texas growers face a wide range of viticultural challenges: spring and fall frosts, hailstorms, drought, hurricanes, and flooding are some of the problems that may occur, along with insects and diseases, not the least of which is Pierce's disease.
The United States Department of Agriculture's National Agricultural Statistics Service reported in 2017 that Texas had a total of 4,541 bearing acres of vineyards. Bonarrigo estimates that those vineyards produce only about 50% of the grapes needed to supply existing Texan wineries. A requirement for 100% Texas-grown grapes would impose major supply difficulties for many wineries, both large and small.
The TWGGA, with an office in Grapevine, TX, states that its mission is "to promote the production and appreciation of premium grapes and fine wines from Texas, and to represent a unified state industry with common marketing, governmental and educational goals." The organization holds an annual conference in February, organizes several wine competitions and multiple wine and grape events each year. Its membership includes approximately 225 wineries and vineyards.
After the 2017 labeling bill failed to move forward, a group of eight wineries, led by Bill Blackmon and Chris Brundrett, owners of William Chris Vineyards in Hye, TX, organized the Texas Wine Growers. Their goal is "to promote and protect the integrity of Texas Wine by making wines solely from grapes grown in the Terroir of Texas." The website for the organization lists eight wineries as members, with a total of 584 acres of vineyard and a production of 41,200 cases per year. William Chris Vineyards produces the largest number of cases (15,000) and Lost Draw Cellars in Fredricksburg has the largest vineyard, with 500 acres.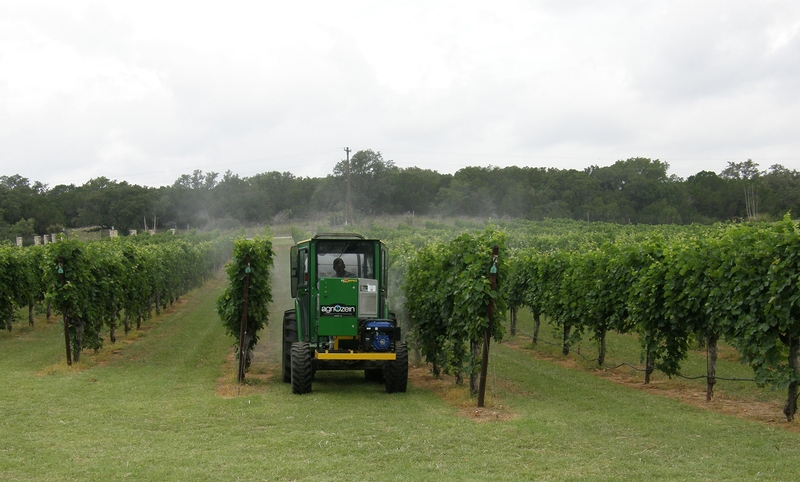 Flat Creek Estate (in Marble Falls, TX) photo by Linda Jones McKee