Agustin Huneeus Jr Charged in College Admissions Bribing Scheme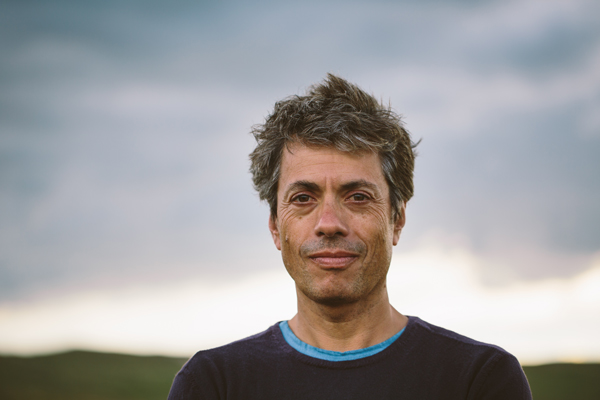 Vintner Agustin Huneeus Jr., whose family's holdings include Quintessa in the Napa Valley and Benton-Lane in Oregon, was charged Tuesday along with more than 30 other wealthy parents in connection with a bribing scheme to help their children enter elite universities, according to federal prosecutors.

A federal judge in San Francisco on Tuesday ordered Huneeus released from custody on $1 million bail, according to court records. Chief Magistrate Judge Joseph Spero also ordered Huneeus to surrender his passport and to appear at 2:30 p.m. on March 29 at the John Joseph Moakley U.S. Courthouse in Boston, Mass. Huneeus faces charges that include wire and mail fraud charges, according to court filings.

In all 50 people were arrested in six states in connection with the scheme which U.S. attorney for the District of Massachusetts Andrew Lelling called the "largest college admissions scam ever prosecuted by the Department of Justice."

Prosecutors allege that parents altogether spent $25 million on the scheme, according to a written statement.

"Overall today we have charged three people who organized these scams, two SAT or ACT exam administrators, one exam proctor, one college administrator, nine coaches at elite schools and 33 parents who paid enormous sums to guarantee their children's admission to certain schools through the use of bribes and fake academic and athletic credentials," Lelling said in a video posted on The New York Times' website and other national news outlets.

Other parents charged Tuesday include Marci Palatella of Healdsburg, Calif., chief executive officer of a Burlingame-based liquor distribution company; Gregory Abbott, of New York, founder and chairman of a food and beverage packaging company; and Hollywood stars Lori Loughlin and Felicity Huffman.

Huneeus, 53, of San Francisco, allegedly participated in the scheme to have one of his four daughters enter the University of Southern California, according to the complaint and public records.

Huneeus allegedly participated in an college entrance exam cheating scheme and efforts to have his daughter presented as a water polo recruit to facilitate her chance of getting admitted to USC, according to the affidavit filed with the complaint filed in Boston.

Huneeus allegedly paid $50,000 to Key Worldwide Foundation, a Newport Beach-based organization to have a proctor help his daughter during her SAT exam administered in March 2018 at a college preparatory school in West Hollywood, according to an affidavit. The proctor, who was charged along with a test administrator, corrected the daughter's answers, the document alleged.

The daughter's SAT score was in the 96th percentile nationally, according to the affidavit.

The Key Worldwide Foundation is a division of The Edge College & Career Network LLC, a for-profit college counseling and preparation business, which is also based in Newport Beach. Its founder, William Rick Singer, cooperated with laws enforcement; he has agreed to plead guilty to racketeering conspiracy, money laundering and other charges, according to the court filings.

Singer allegedly instructed parents to obtain medical documentation so that their children could have more time to take the test, according to federal officials.

A psychologist in 2017 recommended that Huneeus' daughter be given extra time to complete her SAT exam, according to the affidavit. The College Board granted the request, according to the court document.
The alleged scheme also entailed efforts to present Huneeus' daughter as a USC as a water polo recruit, according to the affidavit.

Donna Heinel, USC's then senior associate athletic director, allegedly created a falsified profile of Huneeus' daughter as a potential water polo recruit, according to prosecutors. No photo of the teenager was provided so Singer forwarded Heinel a photo of another person playing water polo, according to the affidavit. Heinel allegedly presented Huneeus' daughter to the USC subcommittee for athletic admissions early November 2018, according to the affidavit.

Heinel five days later allegedly emailed Singer a conditional acceptance letter for Huneeus' daughter, according to the court document. Huneeus then allegedly sent a $50,000 check to Heinel, according to the affidavit.

Heinel and Jovan Vavic, USC's former water polo coach, have been indicted for alleged racketeering conspiracy, according to the news release from the Department of Justice.

Huneeus was to send another Singer's foundation $200,000 if his daughter was admitted, according to the court filing. It is unclear if he did.

On Nov. 29, 2018, Singer called from Boston at the direction of law enforcement, according to court filing. Singer said the Internal Revenue Service was looking into his foundation, according to the affidavit. He told Huneeus to say the $50,000 donation was for underserved kids, according to the affidavit. "I'm going to say that I've been inspired how you're helping underprivileged kids get into college. Totally got it," Huneeus said.
Huneeus could not be reached to comment on his indictment Tuesday.

Huneeus farms about 480 acres in the Napa Valley, including Quintessa. The family also owns wineries in Sonoma, Oregon and Chile. He recently spoke on two separate occasions before the Napa County Planning Commission against a proposed ordinance to limit development in the hillside.

Other parents tried to get their teenagers accepted at Yale, Georgetown, Stanford, Wake Forest University and other schools, according to federal officials.