Napa County Planning Commission Approves 20,000-gallon Winery Near Calistoga
The Napa County Planning Commission has given the green light to a longtime grower and vintner to build a winery near Calistoga.
The future Kenefick Ranch winery is slated to be built on a 256-acre property that includes 125 acres planted in vines off Pickett Road. Tom Kenefick, a retired neurosurgeon who bought the land in the late 1970s, has been making wine since 2002. The Kenefick Ranch wines are now produced at nearby Fairwinds Estate Winery, a custom-crush facility, with fruit from the 125-acre vineyard.
"Visitors want to come and see the land and see the property," said Kenefick on March 6 after the Planning Commission voted 4-0 to approve the 20,000-gallon winery. "And you can't do that unless you have a winery." Kenefick also wants to have long cold soaks, extended maceration and experiment with egg-shaped wine tanks, he said.
Kenefick Ranch now sells about 4,000 cases a year. The future two-story winery will primarily occupy the footprint of an existing but dilapidated storage building on the ranch. The 3,840-square-foot building will also have a crush pad.
Kenefick Ranch can host visitors by appointment, seven days a week; it also can have up to 12 visitors a day by appointment only; and up to 10 events a year for up to 30 visitors and one for up to 50 guests, according to a staff report.
Neighbors wrote in support of the future winery, including Tom Poggi of Poggi Wines. "We are winegrowers ourselves (albeit very small) and we appreciate the care and attention to detail that Dr. Kenefick and his team give to his property and out neighborhood," Poggi wrote.
Kenefick Ranch has to hire a "qualified biologist" to do a habitat assessment on the empty buildings slated for demolition before the project begins, according to the conditions of approval. The bat assessment provides recommendations for "humane bat eviction," according to the conditions.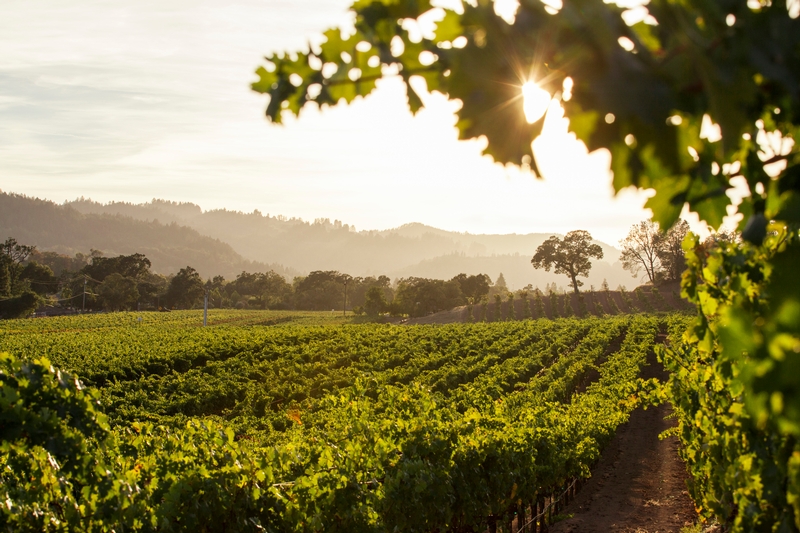 A 20,000-gallon winery is planned for Kenefick Ranch, where 125 acres are planted in vines near Calistoga.
Photo courtesy Kenefick Ranch