The Family Coppola Unveils Domaine de Broglie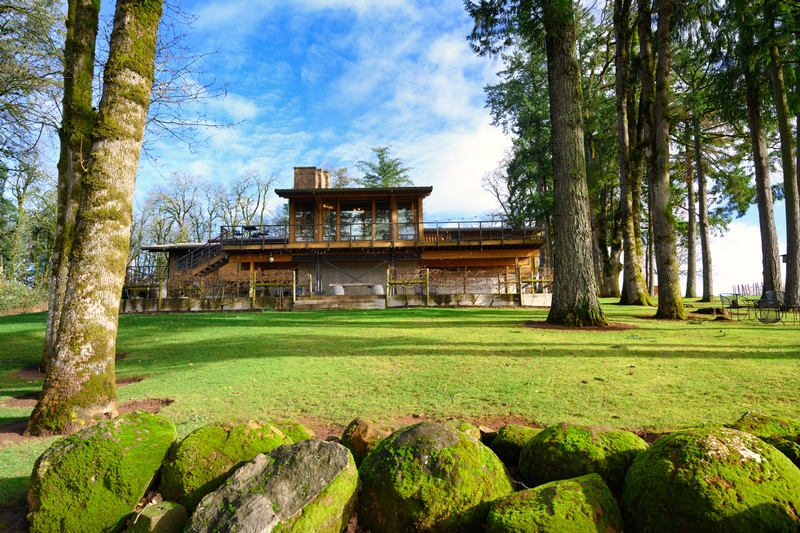 Images: ©The Family Coppola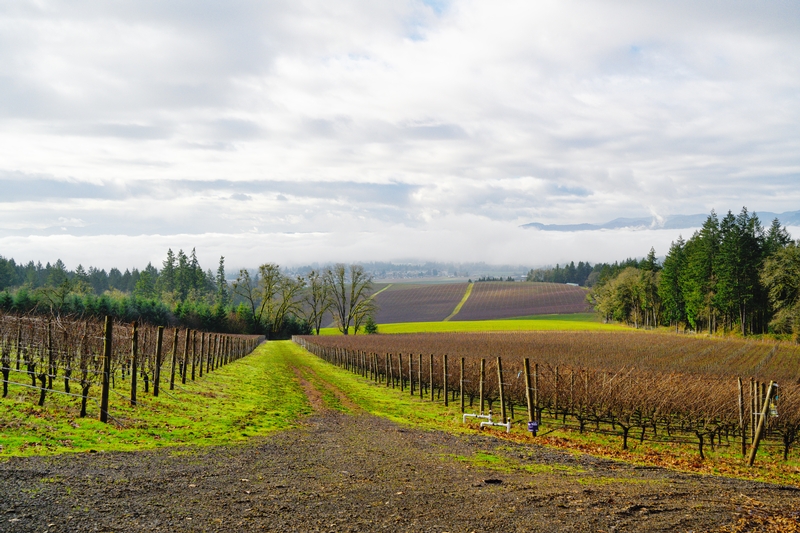 Dundee, OR. - If Proust were a winemaker, he may have just met his match. Today, The Family Coppola unveils Domaine de Broglie, Francis Ford Coppola's latest vineyard and winery acquisition set in Oregon's fabled Dundee Hills.
Formerly known as Vista Hills Winery, Domaine de Broglie - A Francis Coppola Wine pays homage to the spirit of curiosity, discovery, and exploration endemic in art and science, and their intersection through wine.
"What makes this brand a little bit different," says Corey Beck, CEO of The Family Coppola, "is I think this is one of the brands that brings Francis back to his childhood, and very fond memories of his childhood."
Inspired by the French nobleman, Nobel-Prize winning physicist Louis de Broglie, Domaine de Broglie celebrates Coppola's fond 'remembrance of things past' centered around the winery owner's boyhood love of science, as well as his contribution to the arts. The reimagined tasting room exudes a casual, upscale vibe, replete with cozy fireplace and sweeping views of the Willamette Valley. Carefully curated artifacts honor Louis de Broglie and his equally accomplished brother Maurice de Broglie, also an award-winning physicist. Movie memorabilia looms large throughout the new venue, including an iconic Citroën from "Is Paris Burning?" a French-American film Francis Ford Coppola co-wrote with author Gore Vidal based upon the 1944 Paris Liberation.
Recognizing Oregon's emphasis upon clone and site, Domaine de Broglie estate wines showcase this, such as a spicy 2017 Pinot Noir Dundee Hills Block C - Clone 777, a plush 2017 Pinot Noir Dundee Hills Block G - Pommard Clone, as well as a savory 2017 Pinot Noir Dundee Hills cuvée."With the name of the winery, and going back to the science of it," says Beck, "putting those two together, I thought was a nice conduit."
Beck also notes a shift in the typical Coppola Family consumer base, away from hurried, 'drink and dash' tasting room visits, towards more focused, educational conversations on topics like clonal selection. In an effort to aid their guests, Domaine de Broglie has devised a wine club now available nationwide called L'Académie (The Academy). Membership offers a variety of 'learning' levels, from Le Lauréat (The Laureate) 12-bottle club, to L'Enseignement (The Academic) 6-bottle club, and L'Édutiante (The Student) 4-bottle selection.
The Family Coppola spans a global lifestyle empire comprising wine, spirits, food, resorts, film, and adventure. The Burgundian-style wines of Domaine de Broglie compliment its existing eclectic beverage portfolio, including Archimedes wines from the Francis Ford Coppola Winery, Ada Lovelace Gin, and Agnesi 1799 Brandy from Great Woman Spirits. And while food does represent a core aspect of The Family Coppola brand, Domaine de Broglie does not currently include a restaurant. Instead, Beck envisions taking time to "learn more about the customer, and about the community," in Oregon before venturing into the food and wine arena.
Beck also reiterates The Family Coppola's ongoing commitment to community involvement, philanthropy, and quality winemaking, as well as exploring what the company can bring to the local area. "That's been very, very important," says Beck, "When you have a larger company, there's certain things we can provide as resources."
Ultimately, for Francis Ford Coppola, investment in Oregon isn't just business, it's personal. And Domaine de Broglie isn't just another 'mogul-turned-winemaker' vanity project. "In true Francis Ford Coppola fashion," says Corey Beck, "Domaine de Broglie is really paying respect to the wineries up there, such as Domaine Drouhin and Domaine Serene, and not coming up with something that was completely different, but fitting in with what has been established."
The heartfelt approach hasn't been lost on Coppola's new neighbors. Recently, the Drouhin family invited Francis and Eleanor Coppola at Domaine Drouhin for a an intimate tasting, and the owners of Domaine Serene shared a warm welcome. "Yeah - without question, there have been a lot of open arms," says Beck, "It's been wonderful."
If wine is part art and part science, it's also part storytelling. Domaine de Broglie offers the story of an unlikely renaissance man with a passion for Burgundy-style wine, and his quest to strike a balance between business and family, tradition and innovation, art and science in the heart of Oregon.