Researchers discover how grapevine red blotch virus harms the vine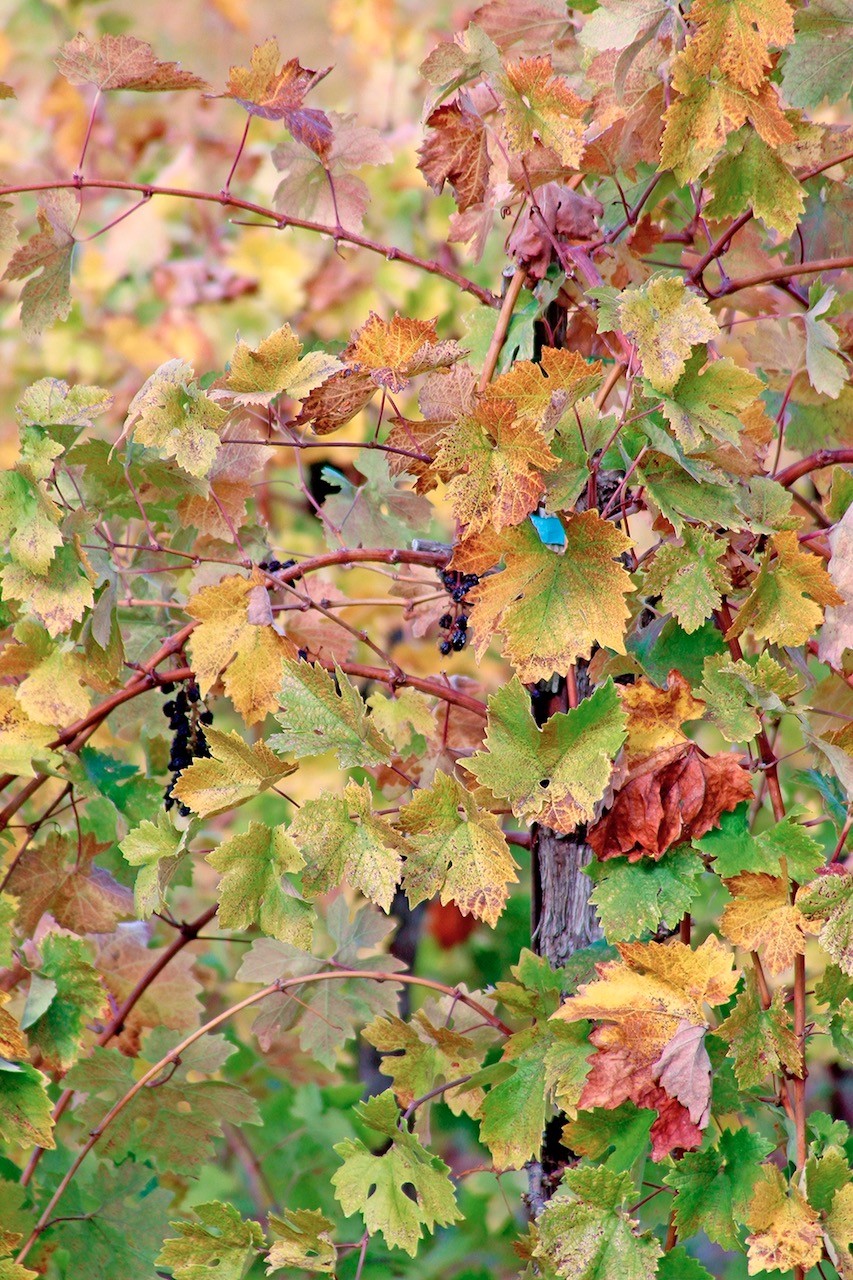 photo courtesy of Evette Kilmartin, UC ANR.


Grapevine red blotch virus harms the vines by inhibiting photosynthesis in the leaves, UC Davis researchers said this month in an article published in the Journal of Agricultural and Food Chemistry.

The researchers also found that infected wine grape vines cannot conduct water effectively; as a result, sugars created by photosynthesis are left on the leaves. The fruit eventually accumulates less sugar and produce low-quality wines.

"We have finally figured out what it does," said Kaan Kurtural, UC cooperation extension specialist and one of the paper's authors, as he referred to the grapevine red blotch virus.

Researchers now can focus on how management solutions to manage the disease and find solutions, said Kurtural, who supervises research at Oakville Station in the Napa Valley, where the research was conducted.
"There are some treatments that are being offered to growers, but now that we better understand the disease, we know they won't help," Kurtural said in a written statement from UC Agricultural and Natural Resources. "Growers don't have to replace the infected vineyards immediately. But if 40 percent of vines are infected, they may want to consider replanting. At least now we know what the disease does, so they won't pay for snake oils."

The $120,000 research project was conducted in 2016 and 2017; it was partly funded with $30,000 from American Vineyard Foundation and Allied Grape Growers, according to Kurtural.

"The economic implication of the (Grapevine red blotch virus) can be quite significant, with great losses due to lower yields, quality price penalization, and ultimately replanting costs," according to the paper.

The grapevine red blotch virus was first identified in 2008 at the UC Davis research vineyard in Oakville. Since then, the virus has been found throughout California and in 11 other states, according to the statement.

The research focused on factors that lead to chemical changes during the ripening of Cabernet Sauvignon in two rootstocks – 110R and 420A, according to the article. The research compared naturally infected vines on the two rootstocks with vines grown on rootstocks that were not infected, according to the statement.

The other researchers also included post-doctoral students Johann Martinez-Luscher, Cassandra Plank, Runze Yu and Luca Brillante; UCCE viticulture specialist Anita Oberholster; UCCE advisors Monica Cooper and Rhonda Smith; and UC Davis Foundation Plant Services academic administrator Maher Al-Rwahnih.
Three years ago, Brian Bahder, a UC Davis entomology post-doc in 2016, and Frank Zalom, a UC Davis Entomology professor, announced that tests showed the three-cornered alfalfa treehopper – or Spissistilus festinus could transmit Red Blotch Associated Virus to grapevines. Their discovery was the first confirmation of a vector for the Red Botch Associated Virus – or RBaV.