Washington State Professor Gives Update on Smoke Taint Research, Indicates Pre-Veraison Berries Not Immune to Smoke Taint
Previous studies indicated winegrapes exposed to smoke were more likely to produce smoke tainted wine if the incident occurred after veraison. However, research now indicates smoke exposures both pre- and post-veraison can result in smoke affecting fruit and wine, according to a Washington State University assistant professor.
"If you have the right kind of smoke, the right intensity, and the fire is close by, you're going to get, or at least you have some risk for, smoke taint even pre-veraison," said Thomas "Tom" Collins, assistant professor at Washington State University Wine Science Center, on Thursday.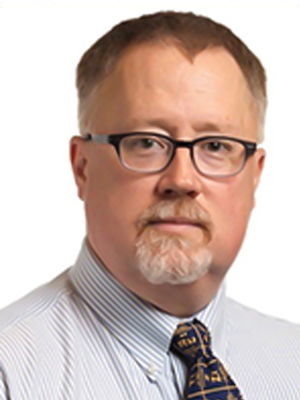 Tom Collins, assistant professor at Washington State University, is conducting research into how the timing of a wildfire affects grape berries.
Collins was among the speakers at Sonoma County Grape Day, a University of California Cooperative Extension event set at the Veterans Memorial Building in Santa Rosa.
Collins plans to continue to research this year on the timing of spoke exposure on berries, including how smoke exposure affect berries pre-veraison. His experiments entail blowing smoke from burning rangeland mix and conifer inside a modular hoop house—a long tent—at the school's experimental vineyards for as long as 48 hours. Multiple types of plants are burned for the experiments, including the ubiquitous and smelly rabbit brush.
Collins and his team of students over the years also have tested the vines when smoke from wildfires blanketed their experimental vineyard in eastern Washington state. In August, wildfire smoke drifted from British Columbia and Siberia to Washington and nearby states.
However, despite the intense smoke density, no appreciable smoke taint was detected, according to Collins. The smoke did not contain compounds that can cause damage after having traveled from Siberia.
Smoke composition varies with the plants that are being burned, all of which affect wine aromas differently, according to the research. Two markers are used to evaluate the risk of smoke taint: methyl and 4-methyl guaiacol. However, other compounds may also cause these aromas, depending on what's burning, Collins said.
Many of these compounds—and their effects—remain unknown. Smoke-related compounds are present both as free compounds and as glycosides, Collins said.
According to the Australian Wine Research Institute, free volatile phenols produced in wildfires are the primary compounds responsible for smoke taint. Berries absorb these compounds which then can bind to grape sugars resulting in glycosides. Glycosides are also known as smoke taint precursors. Glycosides hydrolyzes over time to release free compounds, Collins said.
Thursday's other speakers included Kaan Kurtural, extension specialist at UC Davis Department of Viticulture and Enology and Oakville Experiment Station; Matthew Daugherty, extension entomology specialist, UC Riverside and UC Berkeley; Brad Hanson, weed science specialist, Department of Plant Sciences, UC Davis; and Rhonda Smith, UC cooperative extension viticulture advisor, Sonoma County.