DTC Report Card: Progress Continues but State Laws Still Limit Consumer Access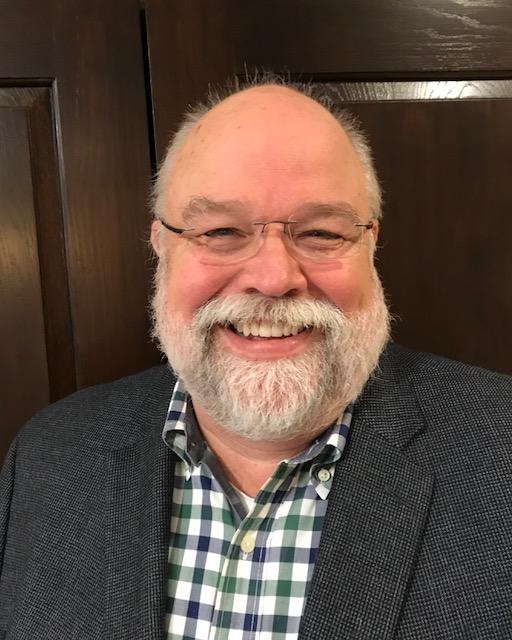 Steve Gross, Vice President, State Relations at Wine Institute

Oklahoma became the 45th state in 2018 to allow direct-to-consumer wine sales. However, outstanding issues remain. Wineries cannot use fulfillment houses to ship wine to consumers in The Sooner State. A bill may be introduced if no regulatory resolution is reached, according to Wine Institute.

In Tennessee, Wine Institute wants to pass a bill to double the amount of wine customers can receive from producers – from four to 6 cases.

"It's baby steps sometimes," Steve Gross, vice president, State Relations for Wine Institute, said Thursday at the 2019 Direct to Consumer Wine Symposium in Concord. Gross was in Concord to give his annual update on direct-to-consumer shipping rules in the US.

"We're going to chip away at all of these various things," Gross said, referring to restrictions on direct-to-consumer shipments.

The conference organizer, Free the Grapes!, seeks to remove barriers that prevent customers from buying wine directly from wineries and retailers. The Consumer Wine Symposium, attended by about 500 wine industry members Wednesday and Thursday, is a fundraiser for Free the Grapes! Wine Institute, WineAmerica and Napa Valley Vintners were among the trade organizations that established Free the Grapes! in 1998.

Wine Institute will be running bills in 2019 in four states to open them up to direct-to-consumer wine shipping – Alabama, Delaware Mississippi and Utah, Gross said. Wine Institute also wants a new direct-to-consumer bill in Kentucky to improve existing restrictive rules.

A bill may be introduced in Utah for the first time this year, Gross said. Both Mississippi and Alabama moved bills last year, he said. The bills did not pass, he said.

"But in many states, it takes us many years to pass legislation. So we keep plugging away at it. We're optimistic that this year we have some good authors and the ability to move forward," Gross said.

In Ohio and New Jersey, Wine Institute wants to remove laws that prohibit wineries that produce more than 250,000 gallons a year to ship wines to residents of these two states, according to Wine Institute. Wine Institute also wants to negotiate tax payment provisions in Alaska and Minnesota.

In Indiana, Wine Institute wants to remove shipping restrictions. Wine Institute also want to change state rules in Arkansas and Rhode Island which require consumers to be at the winery in order to order wine.

A DtC bill last year almost passed in Delaware. Wine Institute in the end did not want the bill to pass because the bill was amended to include a provision that would have prohibited to direct-to-consumer wine sales when the wines are available through Delaware's wholesale system. The same provisions are in place in Louisiana and Wyoming.

Wine Institute opposes those rules. "So rather than have a bad bill pass, we actually killed our bill in conference committee on the last day of the session so we can come back with a fresh bill this year," Gross said.

Wine Institute also wants to improve Kentucky's current direct-to-consumer bill signed into law in 2018. It includes a provision that requires consumers to be at the winery or distillery to place an order. "Interestingly, Kentucky passed that same bill in 2006 and it was found to be unconstitutional," Gross said. "So we think it's really weird they passed the same unconstitutional law again. We raised a few questions about that."

In Washington State, Wine Institute wants to prevent the adoption of reporting requirements and other restrictions on carriers. In Arizona, Attorney General Mark Brnovich last summer issued an opinion that no wine could be ordered between 2 a.m. and 6 a.m. – Arizona time, according to news reports and Gross. Gross, who called the state opinion "wacky" said no IT system can accommodate such rule.

Newly proposed legislation proposes to allow wineries to process wine orders at any time. The proposal also bans DtC deliveries between 2 a.m. and 6 a.m.

States have stepped up enforcement, Gross said. Arizona's Department of Liquor Licenses and Control sent about 100 violations to wineries for shipping more than six cases per person in 2017. The Illinois Liquor Control Commission issued 837 cease-and-desist letters, including 290 to wineries. More illegal shipments can lead to a felony conviction.

More states have imposed new reporting requirements on common carriers to match up with information wine companies file and make sure that everything is being reported. Indiana and Tennessee added new reporting requirements, Gross said.

Virginia has increased its fees to pay for greater enforcement of direct to consumer shipping laws. "Just be aware," Gross said. States are now realizing they need more resources to do the enforcement they think they need, he said.

Direct-to-consumer permit fees and reporting rules for wineries have changed in such states as Hawaii, Pennsylvania and Texas.

"Hawaii is unique in that you have to have four different licenses if you want to ship to all different counties in Hawaii," Gross said.

Pennsylvania has made reporting easier. Wine shippers can upload spreadsheets instead of having to manually enter sales data for each direct shipment on the Pennsylvania Liquor Control Board's website, according to Wine Institute. Also, producers that shipped less than 5,000 gallons of wine the previous year in Pennsylvania can file reports quarterly instead of monthly.