Introducing the 2018 Hot Brands -- Onesta Wines
Every year, when Wine Business Monthly creates our annual list of Hot Brands, we look for vintners, growers, wineries and wines that are making a statement in our industry. Quality is always an important consideration, but Hot Brands is more than a list of the "best" or most interesting wines we've tasted during the year.
When we set out to choose our Hot Brands, our goal is to always represent the American wine industry. Often, that means discovering a new winery in an established region while also paying homage to the stalwarts who continue to move the industry forward. It means we look at wineries in non-West Coast, "traditional" winemaking states, or those who might be bucking a trend or trying new techniques. Our editors look for wines that are embodiments of national trends or have soaring sales. Sometimes we'll choose the winemaker, not the wine.
Quite often, we end up with a couple of wines that were unexpected. During the search for a Pinot Noir, for example, we'll discover a producer who is also making Tempranillo—and is doing such a good job of it, we adjust our plans to get that Tempranillo in. We're never quite sure how the list will turn out, but it's a chance for us to explore new regions, varietals and new winemakers.
In the end, this list is comprised of wines that we here at Wine Business Monthly would serve to winemakers. That's exactly what we do, as representatives from each of these wineries were on-hand to serve their wines to winemakers, grape growers and industry members at our annual Bottle Bash party at the Unified Wine & Grape Symposium, this year held January 29, 2019. Cheers!
_____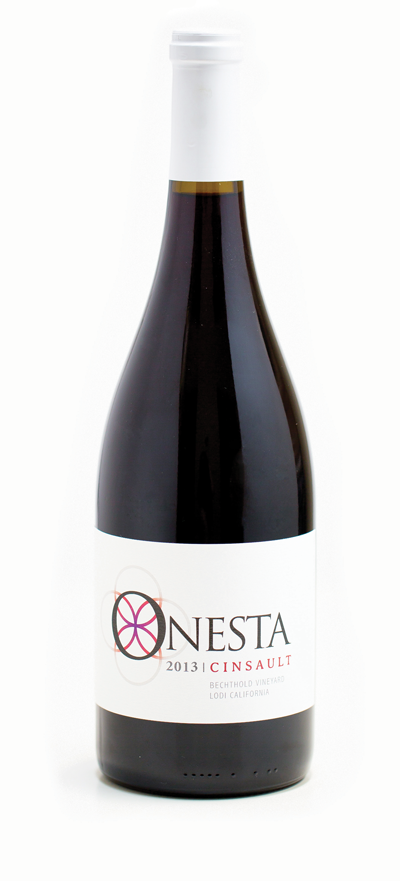 Onesta Wines
2013 Cinsault, Lodi, CA
During Jillian Johnson's time at Bonny Doon, she worked with the owners of Bechthold Vineyard in Lodi, the oldest Cinsault vineyard in the world—the grapes were planted in 1886. Randall Grahm purchased all the Cinsault, and the majority of it went into a Vin Gris Rosé, but they also blended some of it into all of their red wine brands, giving each of their SKUs more of a mid-palate weight and a "pop of fruit."
So, when Johnson heard that Grahm was not renewing the vineyard contract at Bechthold in 2009, she jumped at the chance and bought as much fruit as she could afford at the time—4 tons of Cinsault—and Onesta Cellars was born.
Onesta Cellars is her passion project turned business, a chance for her to unleash her artistic expression, while nurturing a love of the vineyard. Onesta is Italian for truth and honesty, something that is reflected in her life and wines.
The full story on Onesta Wines ~ and all our Hot Brands ~ will be available in our February 2019 issue of Wine Business Monthly. You can come by our booth (#1620) at Unified and pick up a copy or click here to subscribe to WBM.

Taste all the Hot Brands at our Annual Bottle Bash, Jan. 29, 2019, the night before the Unified Symposium.

Click here to register