Fetzer Vineyards Marks 50 years with Continued Environmental Commitment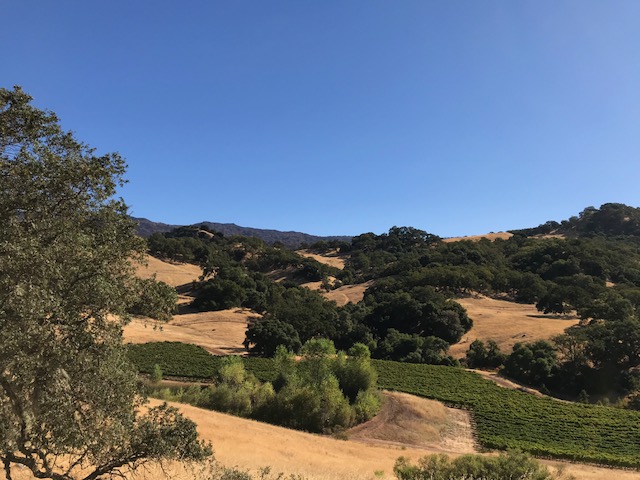 Photo: Fetzer Vineyards's holdings include Anthony Hills in Hopland. Much of the land is left wild. Photo by Kerana Todorov

Fetzer Vineyards is celebrating its 50 years in business this year, a milestone marked in part with a continued commitment to improve the environment.

Barney Fetzer founded the company in 1968 in Hopland, Mendocino County, adopting sustainability practices long before other wineries sought to reduce their carbon footprints.

Fetzer Vineyards' eco-friendly traditions have continued over the years even after the company grew and changed hands. The family sold the company in 1992 to Brown –Forman Corp from Louisville, Ky. In 2011, Chile-based Vina Concha Y Toro S.A. acquired Fetzer Vineyards from Brown-Forman. It produces about 2.6 million cases of wine annually in Hopland, according to the company.

The company has become the leading importer of South American wine after Vina Concha Y Toro bought out its partner in Excelsior, the entity that imported wines to the United States. The deal to buy out the Excelsior partner, Banfi Vintners, was completed in June.

The company, whose wine collections include Fetzer and Bonterra, now seeks to leave the world better than it found it.

"We're really looking at how we can transform our business to restore, revitalize and regenerate ecosystems and communities," said Elizabeth Drake, manager or regenerative development during a media tour of the vineyards and winery.

The company publicly supported Senate Bill 100 introduced in 2017 which commits California's utilities to produce 100 percent renewable energy by 2045. Gov. Jerry Brown signed the bill into law on Sept. 10.
Drake traveled to Sacramento to support of the bill on behalf of Fetzer.

"It's so important that California is taking this leadership position and we're so proud to be a part of that and be a part of the business voice that is advocating for these policies," Drake said.

"We recognize that this is an issue that's bigger than any of us, bigger than our business, bigger than this industry. We really see ourselves as agents of change when looking at how we can solve these issues."

In 2017, Fetzer received the Momentum for Change award from United Nations Climate Change secretariat for being the first winery in the Golden State to operate exclusively on renewable energy and the world's first zero waste certified winery.

Fetzer Vineyards in 2015 became the largest winery in the world to be certified a B Corporation by B Lab for its environmental and social responsibility, accountability and transparency. B Lab is a nonprofit organization that spurs businesses to be a "force for good." B Corp. companies include Ben & Jerry's and Patagonia.

The Hopland winery was re-certified in 2017 after making tangible improvements in its green practices.
The company farms about 1,000 acres of vineyards in Mendocino organically and biodynamically. Sheep are used to mow late winter to early spring, said Joseph Brinkley, vineyard director at Bonterra Organic Vineyards, who manages the land. The sheep are gone by bud break.

A recent two-year study commissioned from Pacific AgroEcology LLC of Davis was a complete inventory of Bonterra's vineyards and wildlands. It analyzed soils for carbon content in areas left wild and differences between conventional, organic and biodynamic vineyards in terms of carbon storage.

Drake said the "main driver for this study was to gain an understanding of how carbon is stored across the landscape of our property and to begin quantifying how management regimes might impact carbon storage."

The highest amount of soil carbon was found in biodynamic ranches, followed by organic and conventional vineyards, according to the study. Total Carbon storage remains higher in wildlands than in production lands, the study also concluded.

Drake said the study indicates that management practices are likely do have an impact on how much carbon is stored in the soil.

"We knew that all along. But now we have the numbers to back it up."

Fetzer Vineyards also has unveiled a new luxury brand, Fringe Collective. Fringe Collective wines includes 2016 Seafall Chardonnay from the Sonoma Coast; and 2016 Rockbound Pinot Noir from Santa Maria Valley.