Cooper's Hawk Winery & Restaurants Opens New Winemaking Facility in Woodridge Illinois To Meet Demands of 300,000-Member Wine Club
Positions Company, Ranked 34th Largest US Winery, For Continued Growth
Chicago, Illinois – February 14, 2018 – Cooper's Hawk Winery & Restaurants, a lifestyle brand that was ranked as the 34th largest winery in the US by Wine Business Monthly in its annual ranking this year, is pleased to announce the successful expansion and relocation of its winery to Woodridge, Illinois. The state-of-the-art winery, located at 9016 Murphy Road, is nearly triple the size of its former facilities and is designed to keep pace with the company's rapid growth and 300,000-member-and-growing Wine Club while maintaining stringent standards for quality.

"The winery is the lifeblood of the Cooper's Hawk experience," says Tim McEnery, Cooper's Hawk CEO and Founder. "While the new facility was designed to increase capacity, our primary focus is to maintain our hands-on approach to winemaking as we grow. This expansion enhances our ability to serve Wine Club members and guests by enabling continuous innovation while supporting collaborative Wine of the Month initiatives with the world's leading vineyards, winemakers and culinary taste-makers."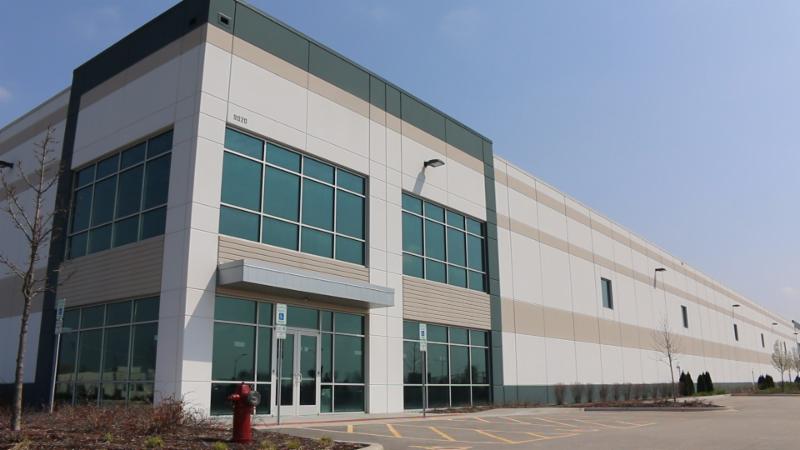 The 125,000-square-foot winery supports an initial production capacity of approximately 685,000 cases, with significant room to grow, and includes a 60,000-square-foot warehouse that can store approximately 300,000 cases. The company's wine output has increased by nearly 40 percent in the last three years, and has more than doubled since the former facility opened in Countryside Illinois in 2010. The increased demand is owing to the opening of 30 restaurants in eight states over a span of 12 years, coupled with the related expansion of its Wine Club, which is the largest in the US. When McEnery opened his first restaurant in in Orland Park, Illinois in 2005, the winery was located in the lower level of the venue.

Cooper's Hawk made a significant investment in infrastructure, new equipment and personnel; the ultramodern facility employs industry leading bottling equipment which includes automated quality controls and gentle handling equipment to ensure that each bottle meets the company's standards for product and packaging excellence. The company also invested in technology and processes that optimize wine quality by enabling extremely tight tolerances for temperature, oxygen exposure and more.

McEnery collaborated with a team of internal experts with decades of combined winemaking and production experience to design and construct the ultramodern Woodridge facility. The team at Cooper's Hawk worked with local architectural and construction management firm Dobbins Group to design the facility while Krusinski Construction Company executed the actual build.

Cooper's Hawk Winery ferments and ages wine from some of the best vineyards across the globe, which enables restaurant guests and Wine Club members to try classic domestic varietals, as well as those from countries like Chile, Argentina, France and Italy – all at a reasonable price point. In addition to producing nearly 50 varietals, the winery produces twelve unique Wines of the Month every single year. Cooper's Hawk has won over 400 wine awards, including various Platinum, Double Gold, Gold, and "Best of Show" awards in numerous national and international wine competitions.

Cooper's Hawk will be celebrating the opening of its new winery with a ribbon cutting ceremony on February 20, 2018. Cooper's Hawk executives will be joined by Mayor Gina Cunningham and several members of Chamber630, as well as representatives of prominent area companies.

About Cooper's Hawk Winery & Restaurants
Founded in 2005 by CEO Tim McEnery, Cooper's Hawk Winery & Restaurants is built upon the belief that food and wine hold the power to forge lasting connections. A lifestyle brand focused on creating memorable moments that enrich lives, Cooper's Hawk is the 34th largest winery in the U.S. and home to over 300,000 Wine Club Members. The concept is a fusion of familiar elements – winery, modern casual restaurant, Napa-style tasting room and artisanal retail market – that has combined to create an entirely new hospitality experience. Cooper's Hawk has won over 400 awards for its wine and has been named the Official Wine of the Screen Actors Guild® Awards through 2020. Cooper's Hawk wines are sourced, blended, aged, bottled and distributed exclusively through Cooper's Hawk.