The Greenbrier Announces Argentina Wine Weekend with Laura Catena Scheduled for March 9-10th, 2018

White Sulphur Springs, WV, February 12, 2018 – The Greenbrier, America's Resort, is proud to officially announce the details for its premier Argentina Wine Weekend scheduled for March 9-10, 2018. The weekend will be hosted by Laura Catena, a fourth-generation vintner, accomplished doctor and author who is known as "The Face of Argentine Wine."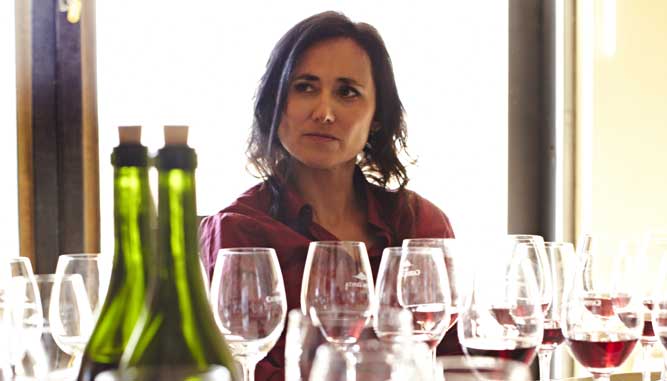 A "Wines of Argentina" event on Friday, March 9, will allow guests to sample the best selection of wines from the Bodega Catena Zapata family winery, while an "Argentine Wine Dinner" on Saturday, March 10, will pair those wines with Argentine Cuisine for a memorable and unique dining experience.
Ms. Catena has been named one of the top 25 wine innovators in the world and has been invited to speak and present at some of the most renowned wine events and establishments. In 2010, she released her book, "Vino Argentino: An Insider's Guide to the Wines and Country of Argentina," and she has continued to tirelessly promote the wines and culture of Mendoza and Argentina as a whole.
"We're honored to host Ms. Catena and excited to introduce this remarkable collection of Argentine wines to our guests, further advancing our long history of offering beverage selections from the world's greatest wine regions," remarks Brian McClure, Director of Beverage and Wine, The Greenbrier.
For more information about The Greenbrier's Argentina Wine Weekend, call 855-453-4858 or visit greenbrier.com.