Cheramie Law Announces Inaugural Wine Release
Posted on September 21, 2020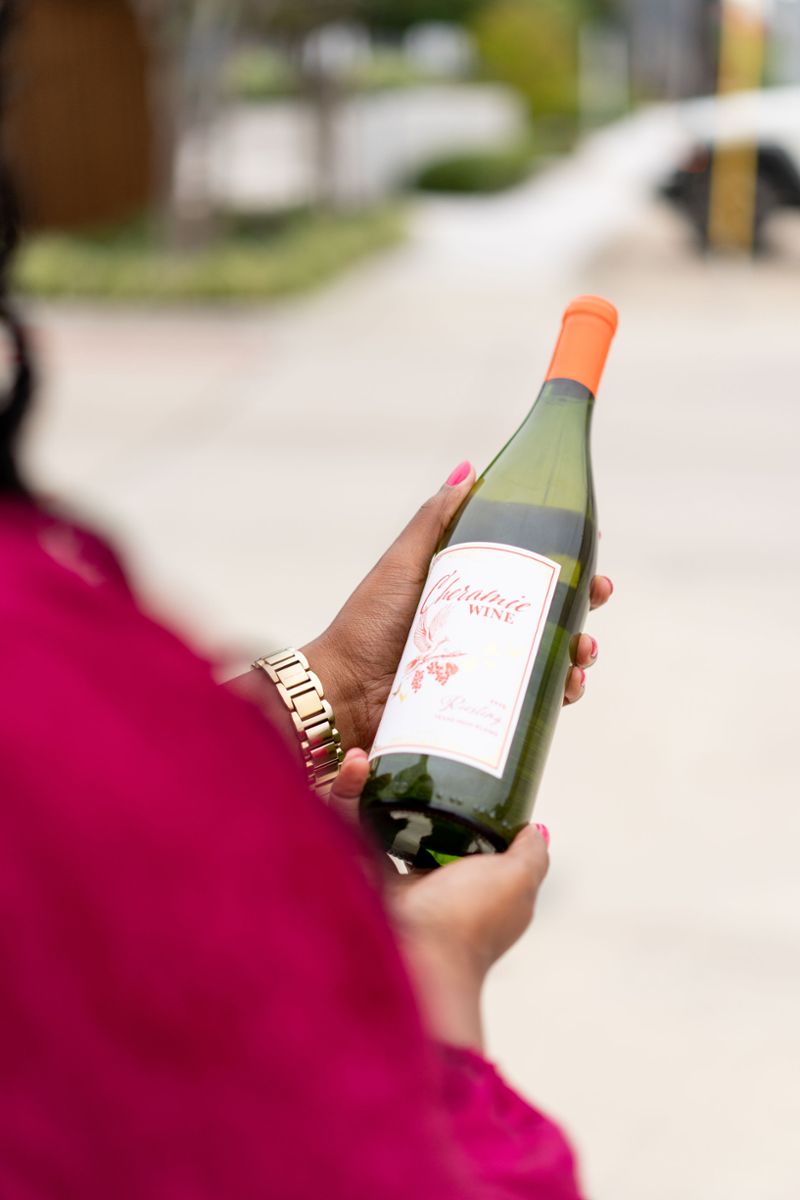 Dallas, TX — Monday, September 21, 2020 — Former United States Marine, Black woman Vintner, and co-founder of Salt and Pepper Wine, Cheramie Law, today announced the launch of Cheramie Wine – a 100% Riesling sourced from the Texas High Plains AVA. Founded by Law and co-founder partner Todd Aho, Cheramie Wine was created in honor of the grit, and grace of Texas wine.
Law and Aho believe in together. The couple began selling Texas wine through their wine agency, Salt and Pepper Wine, in 2017. Law is black, her partner Todd Aho is white, so the name "Salt and Pepper Wine" was a fun nod to the couple's adventure to share Texas wine with the world. Much like the well-loved condiment, salt and pepper are different but complementary.
Salt and Pepper stands for inclusivity, where everyone–no matter their race, ethnicity, gender, sexual orientation, wine knowledge, economic status, cool crowd or not–are welcome and celebrated. They have saved a seat at their Texas-Wine-Loving-Table and invite you to join.
The inaugural 2019 Riesling is sourced from the Krick Hill vineyard in Levelland, High Plains, and vinified at Sages Vintage in Nacogdoches in which Cheramie Wine has an alternating proprietorship agreement with. Produced in an off-dry style, Law describes the wine as:" it's fresh, clean tropical aromas will sweep you off your feet like being on your honeymoon. It's soft, yet very balanced with nice acidity and a kiss of Granny Smith Apple.
Cheramie Law, Founder, and Vintner is thrilled about the project:
"Cheramie Wine is the culmination of years spent learning and loving the Texas wine industry and we believe that you can be, and do, anything you want. We all have inside of us what we need to live as our highest selves, and all you need is grit, grace, and a whole lot of guts."
The 2019 Riesling is available in limited quantities for $23 retail and available online at cheramiewine.com. There are also plans to extend the portfolio with a Montepulciano Rosé launching in December, and Tinta Cao Touriga Nacional in late 2021.
For more information, please contact Cheramie Law at hello@saltandpepperwine.com. You can also connect with Cheramie Wine and follow their journey at Facebook Cheramie Wine, Instagram CheramieWine, and online at cheramiewine.com.