DuCard Vineyards Launches "Thank You HEROES" Wine
Posted on May 21, 2020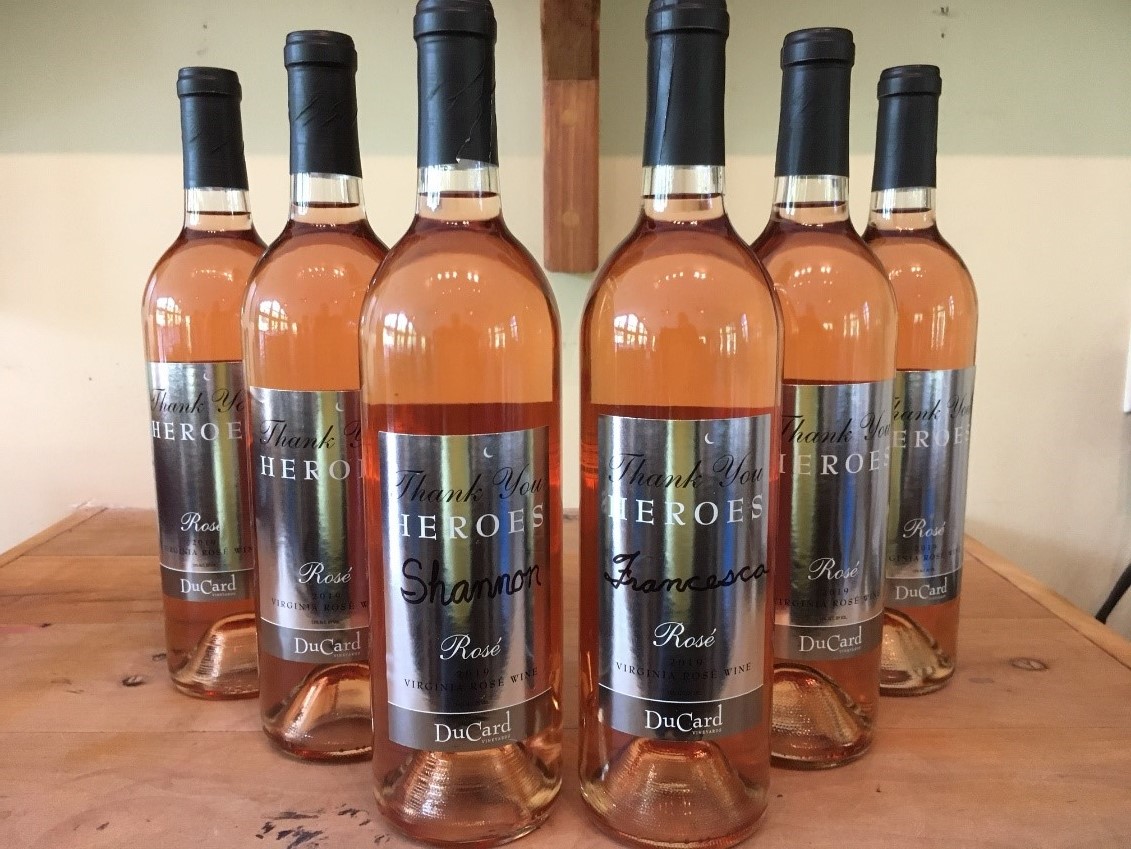 FOR IMMEDIATE RELEASE Charlottesville, Virginia, May 14, 2020.
DuCard Vineyards announced today the release of the new "Thank You HEROES" wine that pays tribute to the many incredible people who are serving the community during this crisis.
"Every night on the news I see fantastic people serving the community during this crisis. I was moved by these stories and the need to recognize and honor these everyday heroes: front line doctors and nurses, people caring for the elderly, food bank volunteers and so many others," said Scott Elliff, owner of DuCard.
Purchasers of the wine can honor their own personal hero. The wine is a 2019 Rose, in limited quantity, with a special label designed to allow customers to write the name of their hero right on the label.
DuCard will deliver locally right to the hero for free – or the customer can do that themselves. UPS shipping will also be available for other areas, at a fee.
DuCard is donating the proceeds from this program to local non-profits, through grant funds administered by the local Community Foundation.
"I'm kicking the program off with two special honorees: Shannon and Francesca, two former staff members who are now front line nurses. We're proud of you ladies, and thank you for your service," said owner Elliff.
Customers can order to honor their own hero at www.ducardvineyards.com/heroes