Miner Family Winery Unveils 'Emily's Cuvee'
Posted on March 03, 2016

Oakville, CA (March 2016) – Miner Family Winery announces the release of Emily's Cuvee, an eponymous wine made in remembrance of Emily Miner, co-founder of Miner Family Winery who lost her battle with lung cancer in 2011.
As a tribute to Emily Miner and to continue the fight against cancer, Miner Family will be donating 10% of sales of Emily's Cuvee to The V Foundation for Cancer Research. The foundation was formed by ESPN and Jim Valvano in 1993, and aims to find faster solutions and better answers to fight cancer. Since its founding, the V Foundation has awarded more than $150 million in cancer research grants nationwide.
Lung cancer alone kills more Americans every year than the next three most common cancers combined, according to the American Cancer Society. And one in five women who contract it will be non-smokers.
"Emily's diagnosis of lung cancer in 2008 was a big blow to our family and community as she had never in her life smoked cigarettes," said Dave Miner, Owner of Miner Family Winery and Emily's husband. "She fought her four-year battle with dedication and conviction and was the honoree at the V Foundation Wine Celebration in 2009, when more than $1 million was raised for lung cancer in her name. I know she'd be proud to see that we are continuing to fight this deadly disease."
"Emily and Dave Miner were one of the first donors to the V Foundation Wine Celebration years before Emily was diagnosed with lung cancer," Julie Allegro, Founder & Chairwoman, V Foundation Wine Celebration. "Throughout her fight, she lived by the mantra 'Never Give Up' and was a passionate spokesperson for additional cancer funding. Emily was a wonderful person inside and out and her spirit will live on in us as we continue to fight for a cure."
Emily's Cuvee is an expressive and elegant blend of Cabernet Sauvignon and Cabernet Franc that will be released this spring. Winemaker Stacy Vogel uses a combination of old world winemaking techniques and modern technology to make a wine that truly reflects that characteristic of the terroir.
The new wine will begin shipping in March and will be available in retailers nationwide.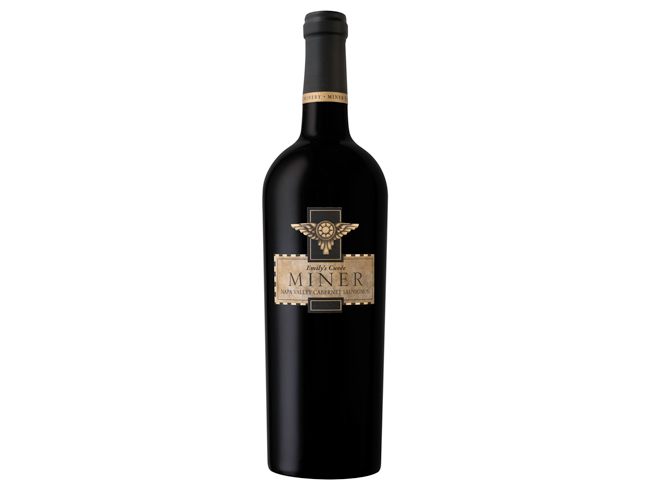 About Miner Family Winery
Miner is a dynamic family-owned winery tucked along the eastern hills of the Oakville appellation in the heart of Napa Valley. Founded in 1998 by Dave and Emily Miner, Miner Family Winery crafts reserve-style wines by sourcing fruit from Napa Valley and other carefully selected California vineyards. For more information, go to www.minerfamilywinery.com