Title:
plate and frame filter xover plate 40 plates
Date Posted:
Wednesday, September 12th
Plate and frame filter with cross over plate so two different size filterings can be performed at the same time with any ratio of area on each filter. Alternatively all plates can be used for one size filter. 40 plates size 40 x 40, triclover fittings in and out.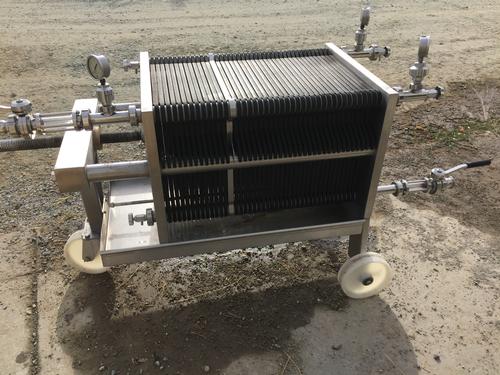 Gwinllan Estate
Gordon Pack